As part of any Thinkific plan we'll host your video content for you, allowing you to create awesome, video-based lessons for your students!
Before getting started, why not take a look at our recommended specs for getting the best performance out of videos? Or, if you're having issues uploading videos, please take a look at this troubleshooting guide.
Uploading your videos
You're able to upload videos on a lesson-by-lesson basis, but if you already have a bunch of video content created head to the Manage Your Content  Video Library page of your admin dashboard to get everything uploaded all at once! More on the video library here. 
From this page you can upload videos stored on your computer, or even directly from a number of cloud-based storage services (Dropbox, Google Drive, etc).

Once your video files are uploaded, you're ready to start adding them as lessons to your course!
Creating your video lessons
You'll started from the left sidebar of the Admin Dashboard, click Manage Learning Content, then Courses, and then choose the course you want to add a Video lesson to. Click on the three dots on the course card and the option to Edit or Duplicate will open up. Select Edit.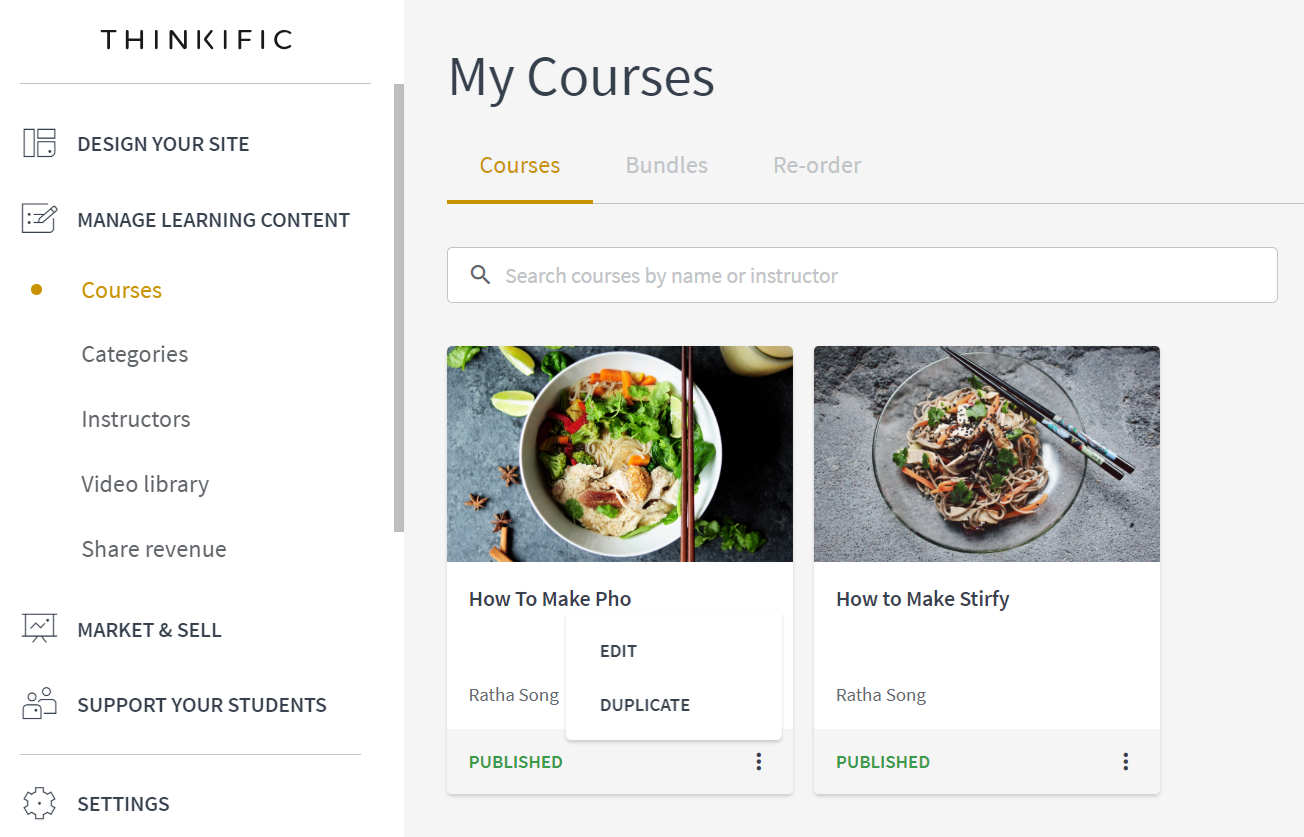 From the Curriculum tab, select Add Content and then Video.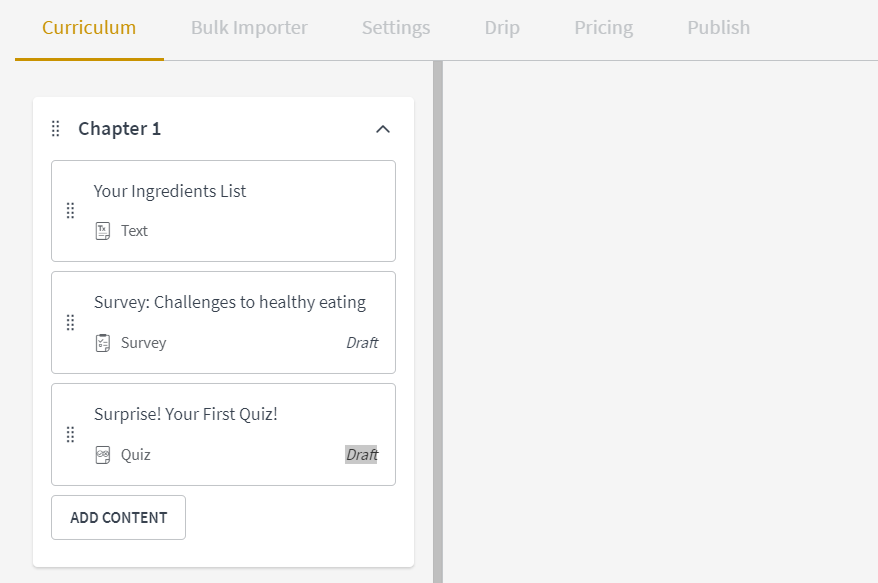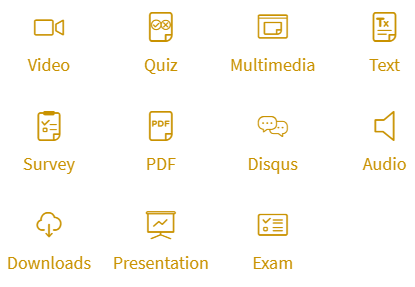 Give your lesson a Title and select the relevant check boxes - free preview, set to draft, prerequisite, and etc. You can then either select a video that's already in your video library from the dropdown list, or upload a new one from your computer by dragging and dropping content in, or choose Select Files.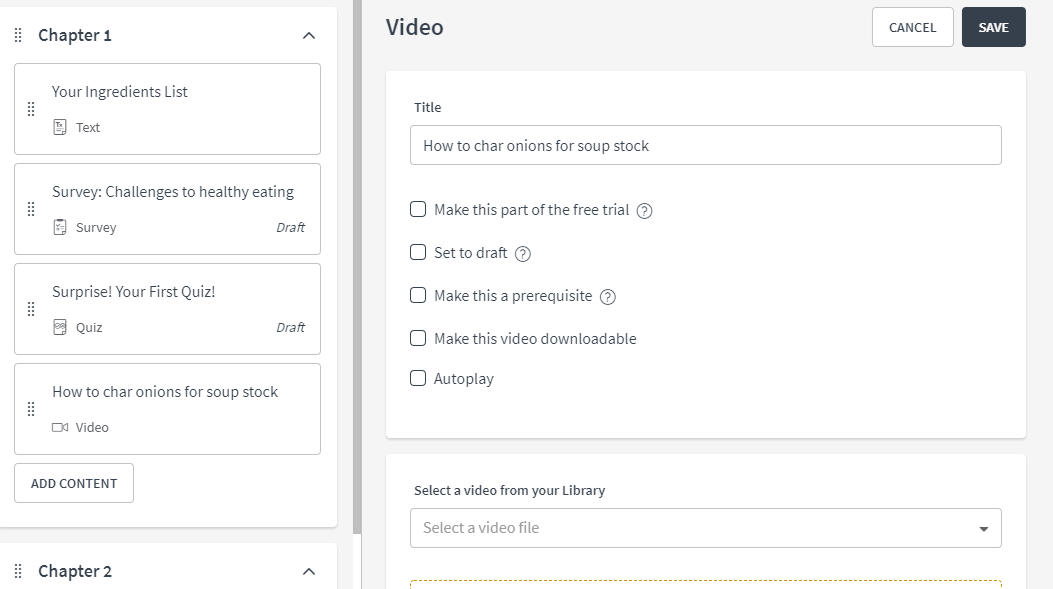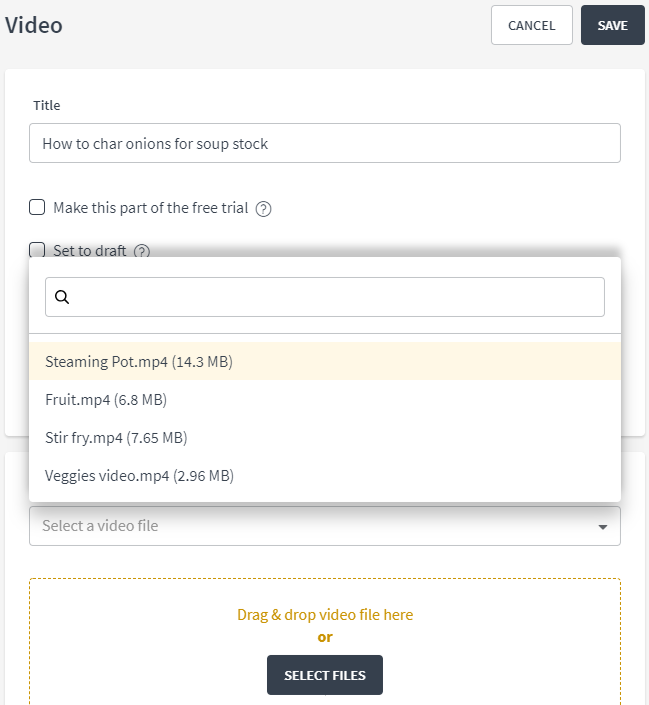 Once you've done that, hit Save and your video lesson is created!