With the Bulk Importer screen you can upload and edit your entire video, audio and PDF courses on one page. To use the Bulk Importer, access the course you would like to create from Courses in the left sidebar of the Admin Dashboard.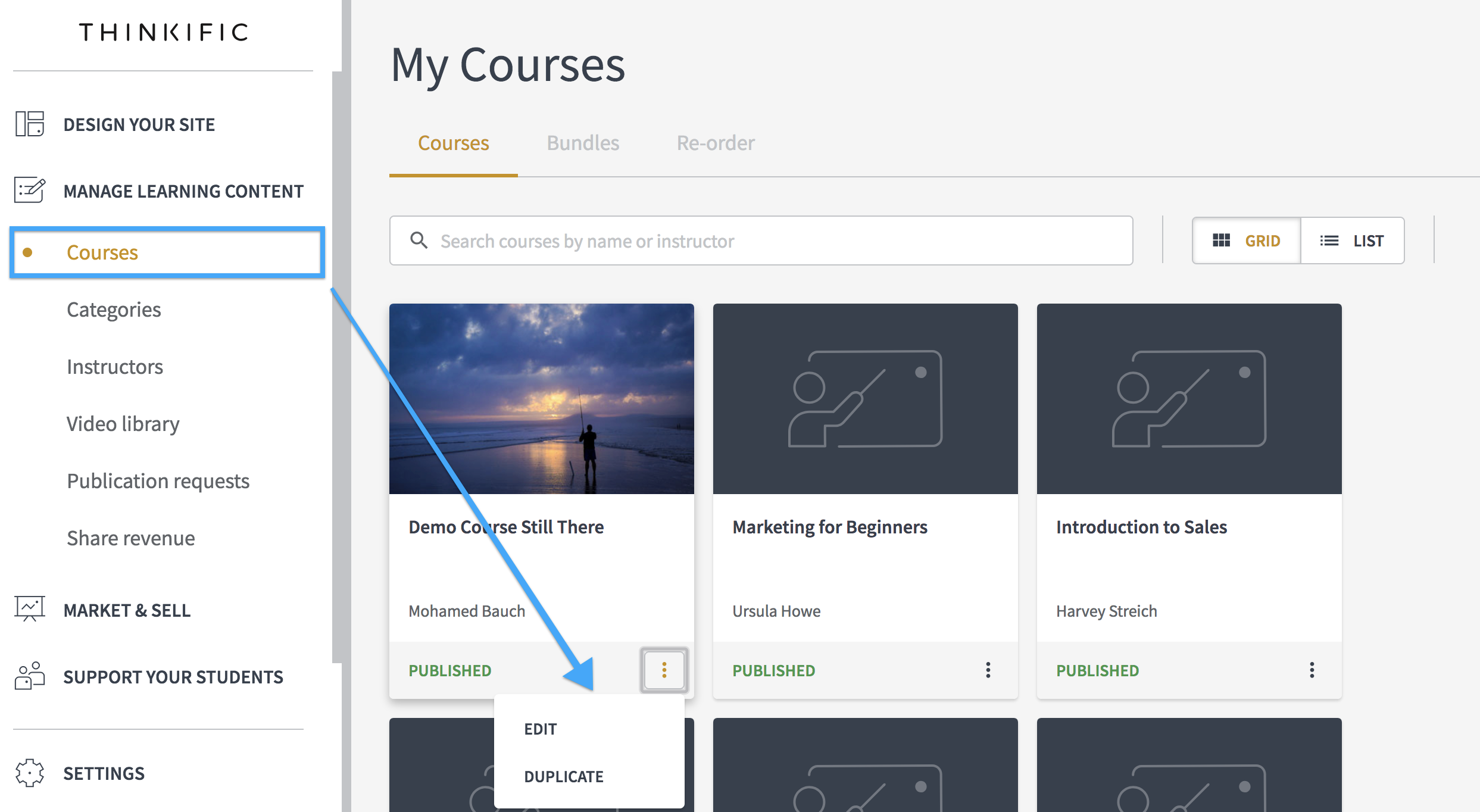 Then, select Bulk Importer.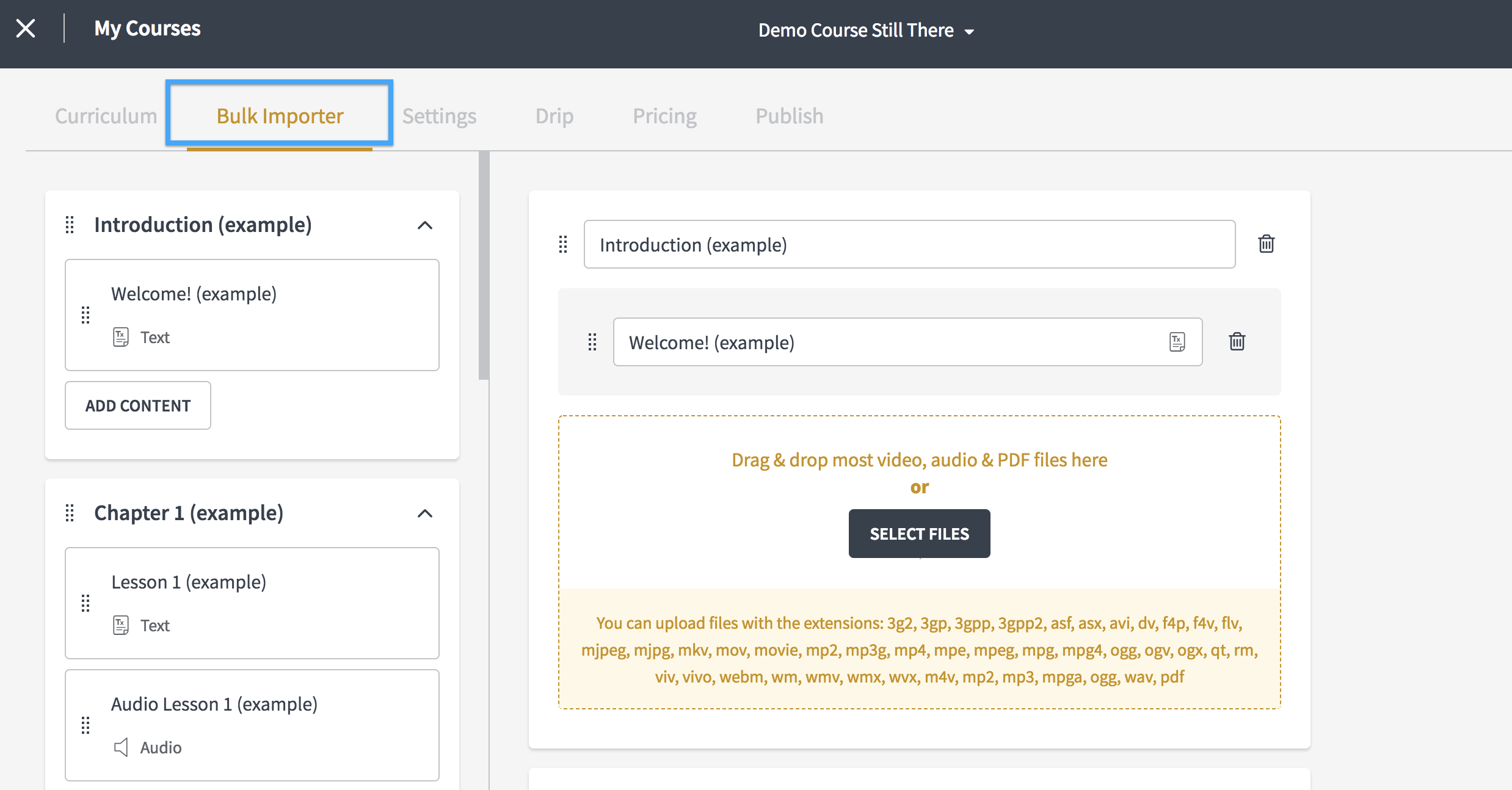 Drag in your Video, Audio, or PDF Files*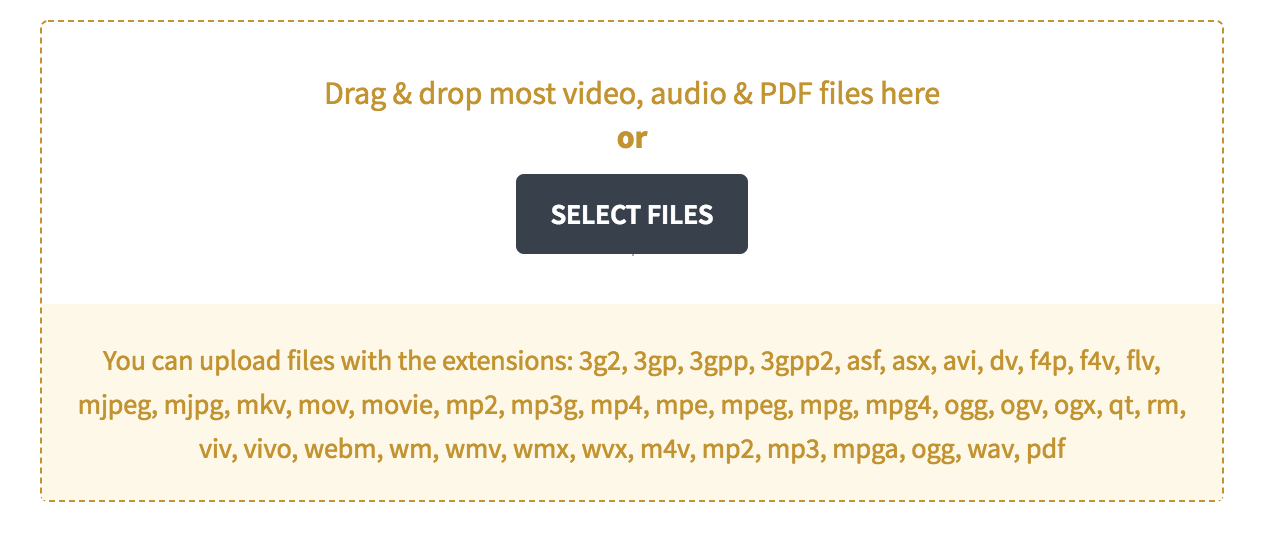 Begin editing during upload
While your files are uploading, you can rename chapters, move chapters and lessons around, and name each lesson as your files upload, all on one screen. Note that you should not exit the Bulk Importer screen while your files are being uploaded as this may cause your upload to be cancelled. If you'd like to continue working on other parts of your course, we'd recommend opening up a new tab and opening your site there to continue working.
That's it! Easy, huh?
Currently accepted file formats include:
.3g2, .3gp, .3gpp, .3gpp2, .asf, .asx, .avi, .dv, .f4p, .f4v, .flv, .flv, .mjpeg, .mjpg, .mkv, .mov, .movie, .mp2, .mp3g, .mp4, .mp4, .m4v, .mpe, .mpeg, .mpg, .mpg4, .mpg4, .ogg, .ogv, .ogx, ,pdf, .qt, .rm, .viv, .vivo, .wav, .webm, .wm, .wmv, .wmx, .wvx