We updated the Thinkific Course Player in 2019 and if you are currently using our Legacy Course Player, check out how to update yourself to the latest version!
---
In case you're new to Thinkific, the Course Player is the course-taking environment itself - the part of your site where your students can go to watch your videos, take your quizzes, and more.
To upgrade from the Legacy Course Player, head to Settings > Learning Content > New & Improved Student Experience, then toggle it on for all courses.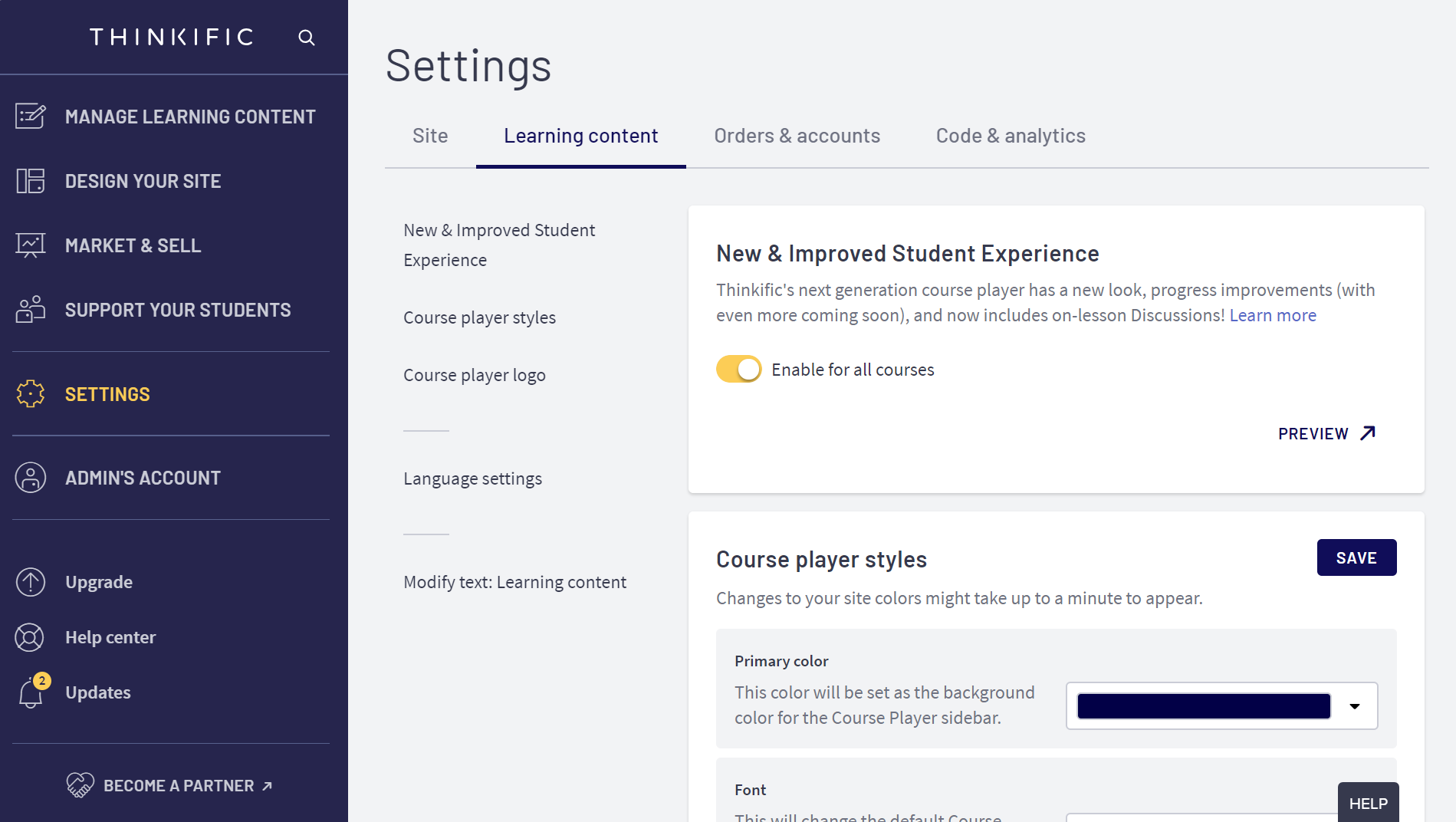 Click on Preview to check out what your courses look like with the new look. If you prefer this over the legacy version, you can hit the toggle to enable it for all your courses. This will enable the new experience for all your courses instantly for you and your students.