You have the option to modify some of your default Site text as well Course Player text.
To see you modify text options for your Site text, go to Settings Site Modify Text: Site landing page: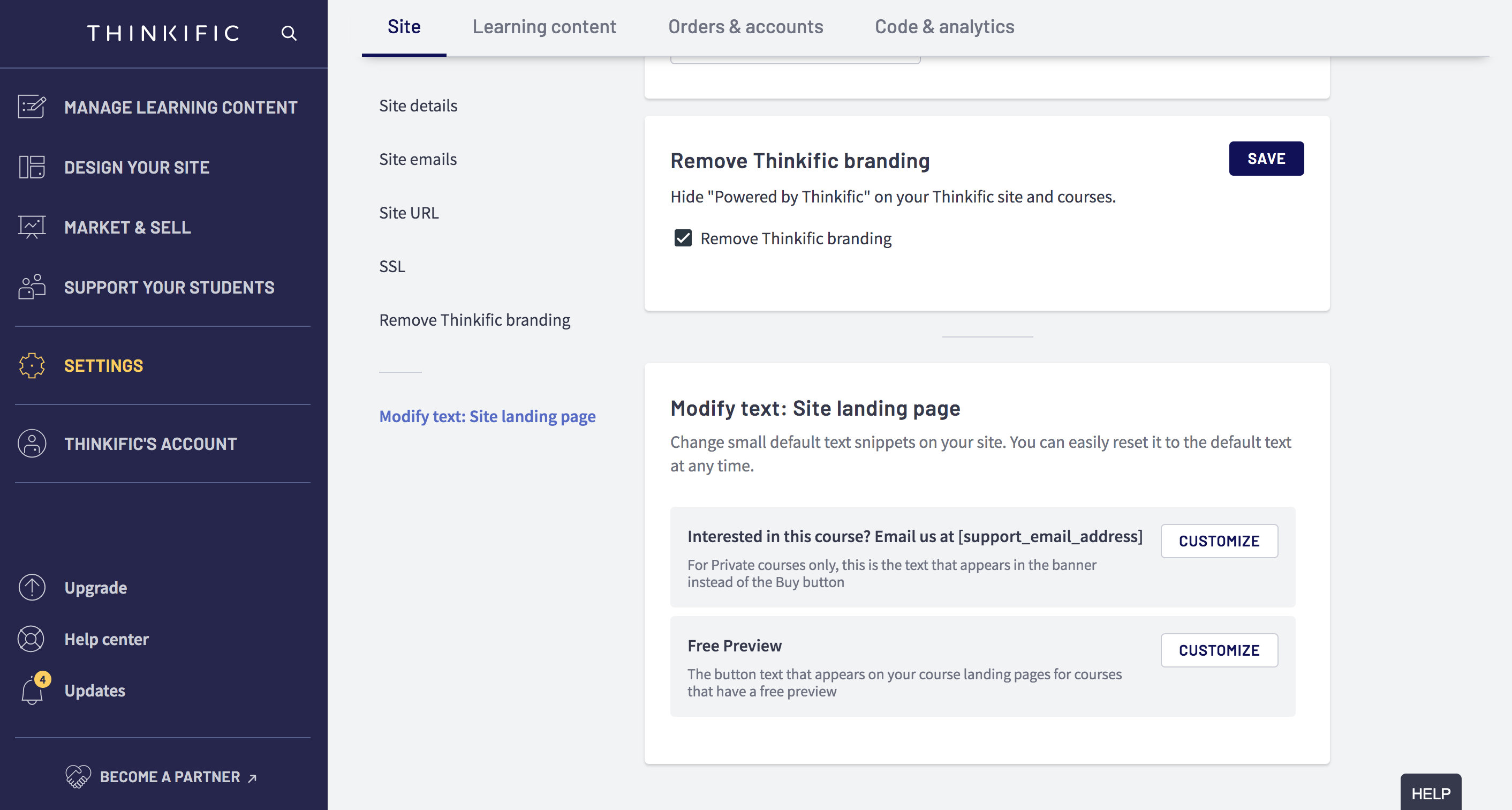 In this section, you can change the default text snippet that shows up on your site and in your banner for Private courses as well as the text on the default Free Preview button on your course banner. Click the Customize button to change the relevant area of text to whatever you would like. You can then Save or Cancel your customization.
To modify your Course player text, go to Settings Learning Content Modify Text: Learning Content: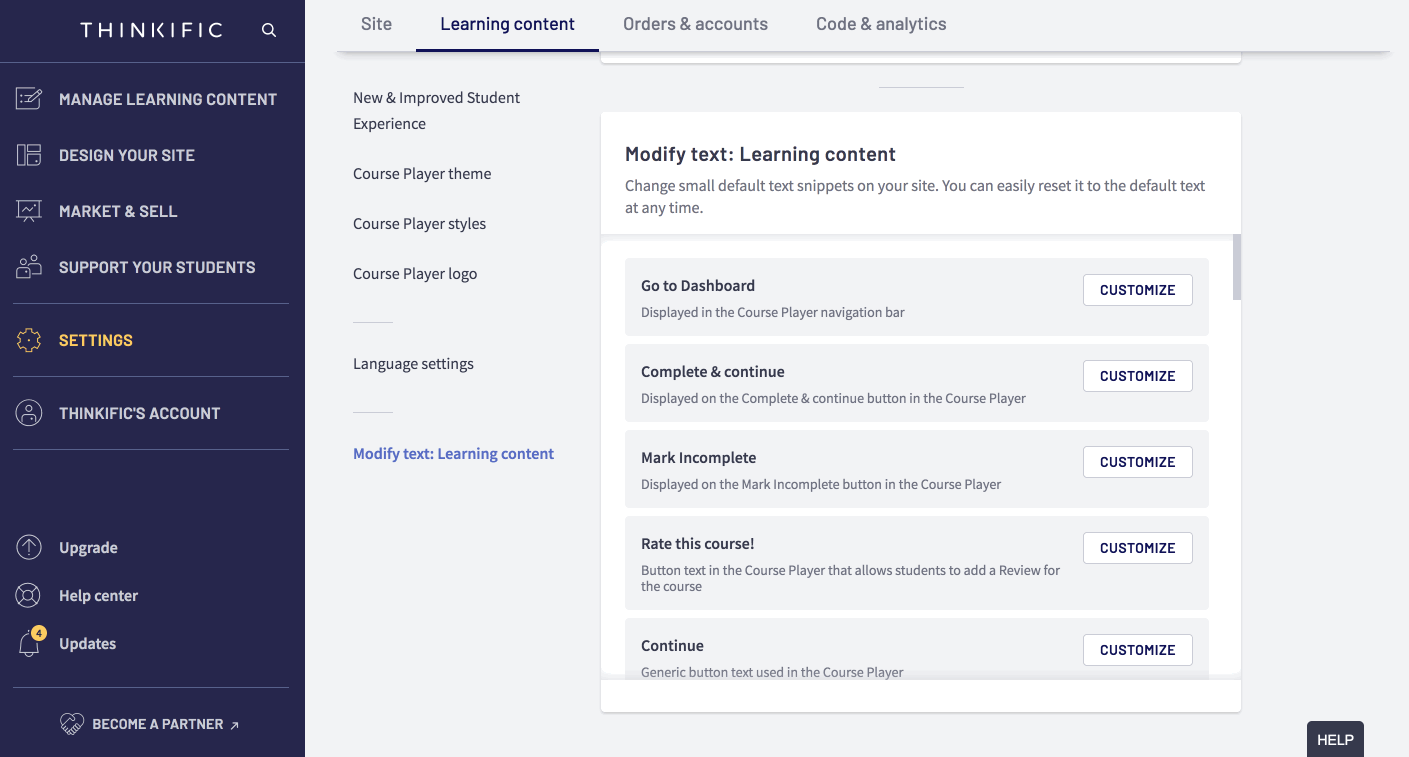 Any customizations that you edit here will be applied to your Course Player, where your student interacts with your course. Click the Customize button to change your desired text then Save your customization. To see what your changes look like, you can Preview your course as a student!
Custom Site Text can help you refine your branding and make sure you're delivering the message and tone that you are aiming for.