Create a Free Preview of your paid course to allow students to preview specific lessons in your course and later prompt them to buy!
---
In this article:
Free Preview From the Student Perspective
What is a Free Preview?
Free previews allow users to take selected lessons in a course for free, with no expiration date, no limit to the number of users, and users will be prompted to buy the rest of the course after taking the free preview! Students will be prompted to buy the course after the first time they complete the free preview or if they click on any of the lessons that are not part of the free preview.
Free Previews should only be created for paid courses. If your course is currently set to Free, you don't need to use this option!
How to Create a Free Preview
You can enable Free Preview for existing lessons in one of your paid courses!
Go to Manage Learning Content
Select Courses
Click on a specific course in the Course Overview
Select your desired lesson
Check off the box to the left of Make this a free preview lesson
Click Save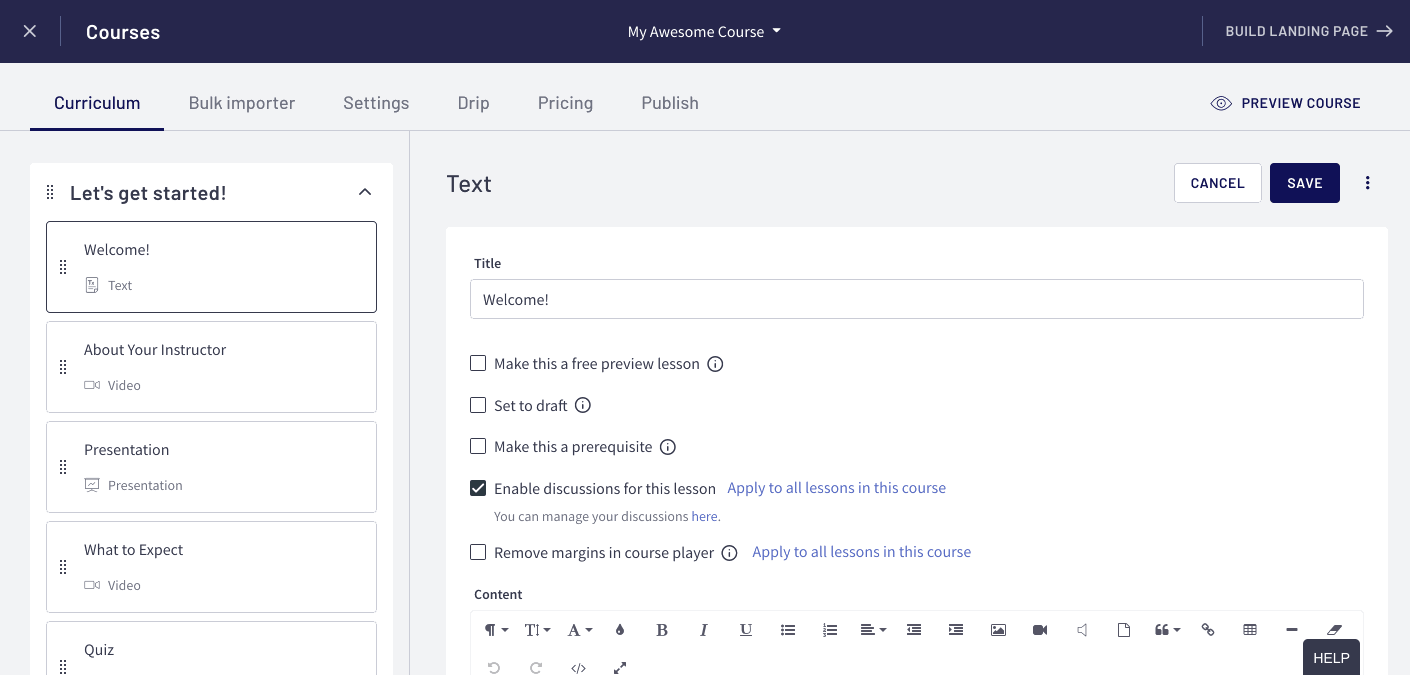 Should you wish you remove the Free Preview at any time all you need to do is make sure that the make this a free preview lesson checkbox is unchecked for each piece of content in your course.
View Your Free Preview
If your course has one or more lessons marked to be a part of the free preview, Thinkific will automatically add these two elements to your Course Landing Page:
A free preview button:

The free lessons highlighted in the curriculum:

Free Preview From the Student Perspective
When your student is enrolled in a Free preview, they will only be able to access the Free Preview lessons. If they try to access a lesson that is not available, they will receive a prompt to buy the course!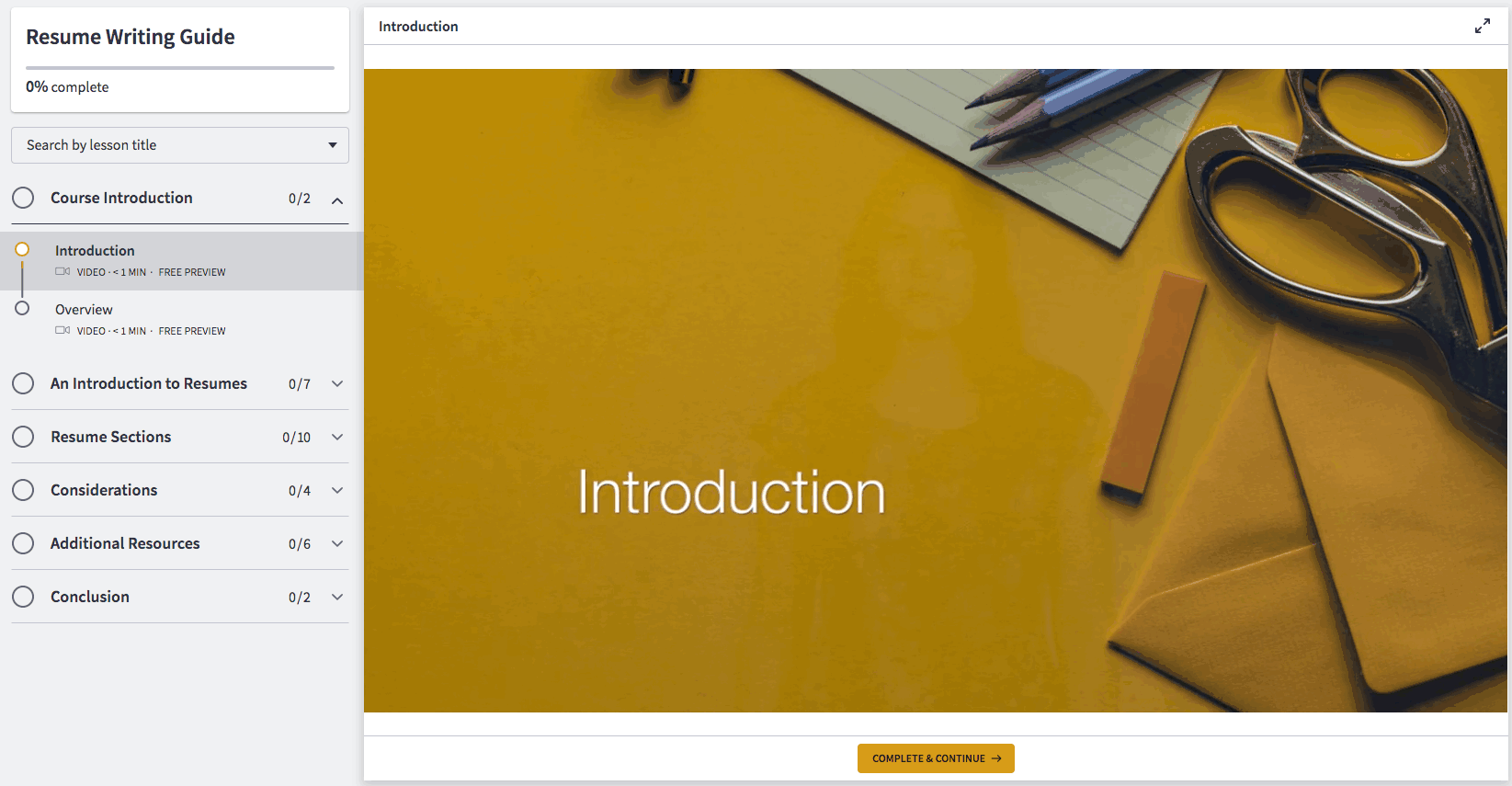 Students will also see a prompt to buy the course once they have completed all available Free Preview lessons: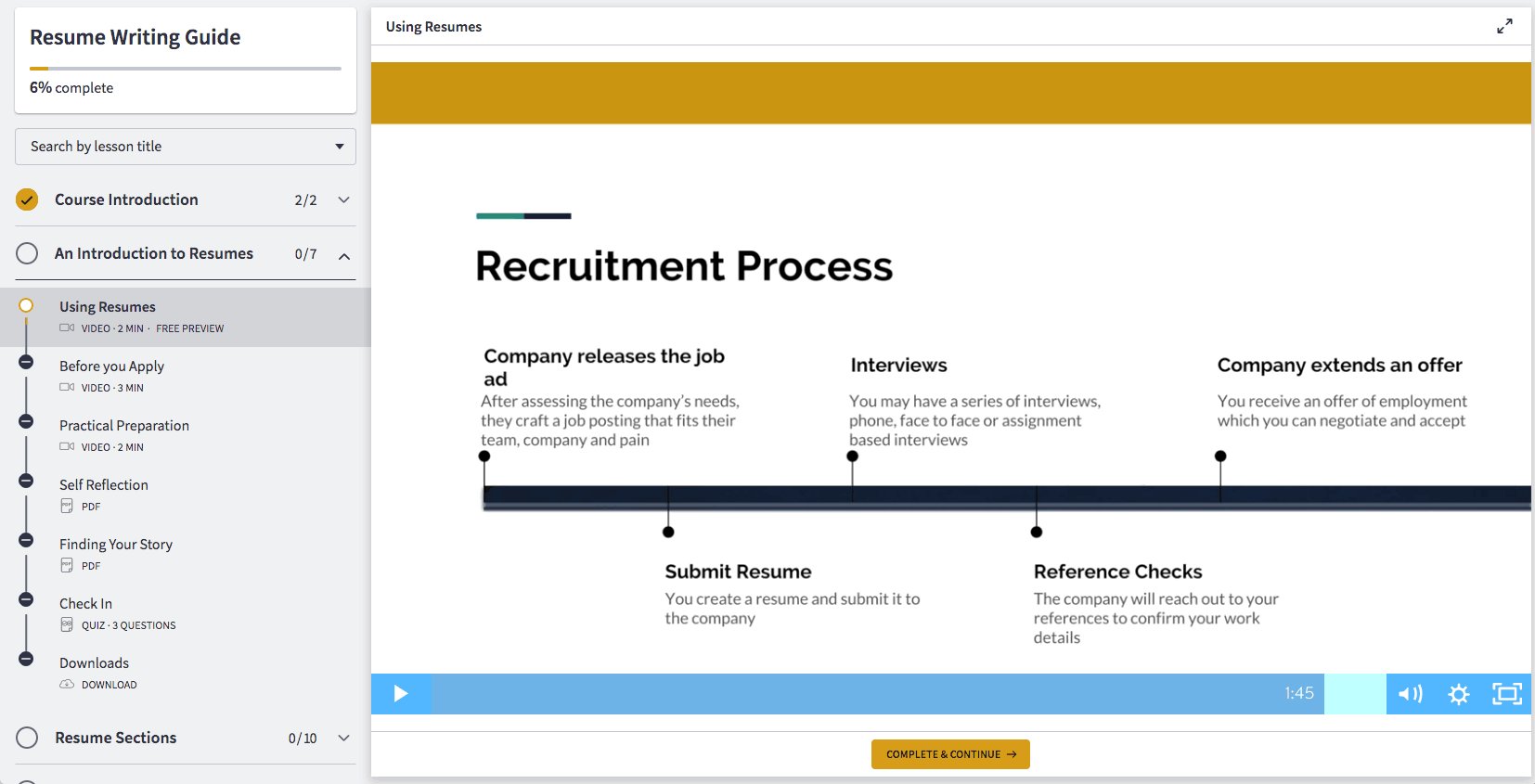 When a student clicks the buy button in the Free Preview prompt, they will automatically be directed to the course checkout page for your primary course price: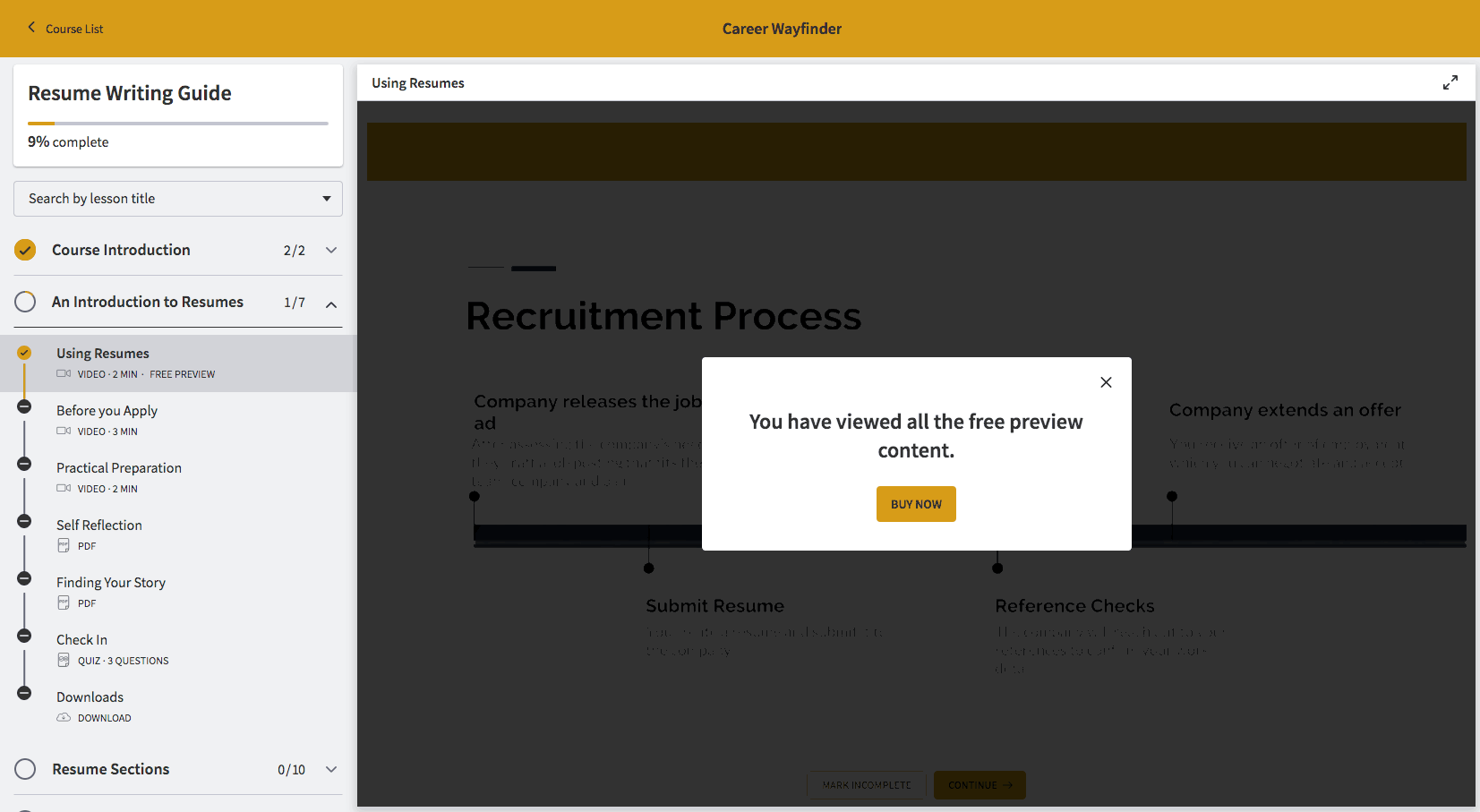 The "Buy now" button will direct students to the primary price set for your course. Learn more here.
Free Preview Link
If you want to link directly to the free preview, or add a CTA button on your site that links to the free preview checkout, see instructions on how to access this link here: What Is My Free Preview Link?
Be sure to test the new URL in a private/incognito window or in a browser where you are not logged in, to ensure that it navigates to the right course checkout:
Free Preview Button Text
By default when you publish your course, a Free Preview button will automatically appear in your Banner, which will look something like this: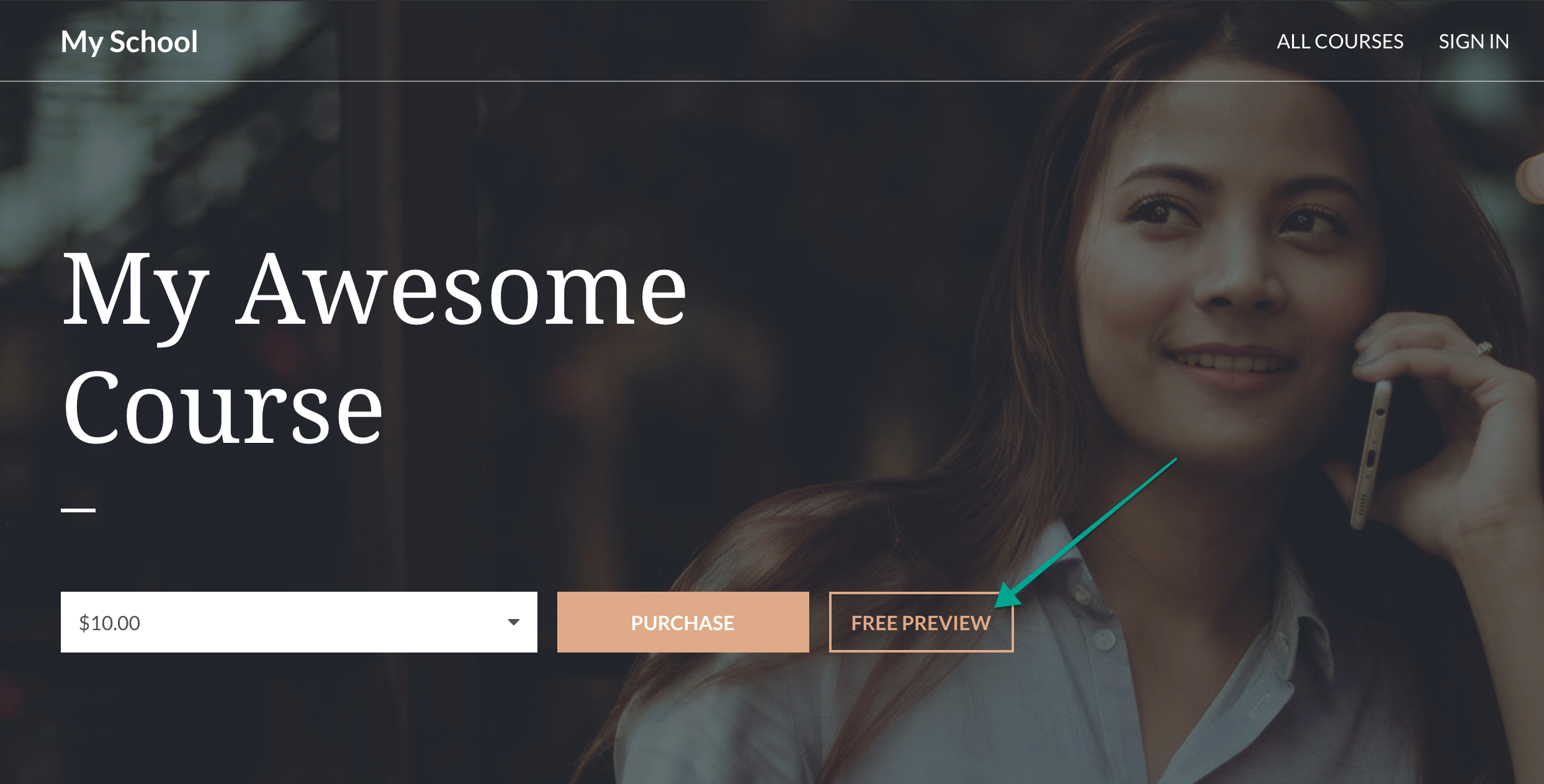 If you prefer to customize this text to something different, like Free Trial, you can as follows:
In your Admin Dashboard, select Settings
Select Modify text: site landing page
Beside Free Preview, select Customize
Input your desired text and click Save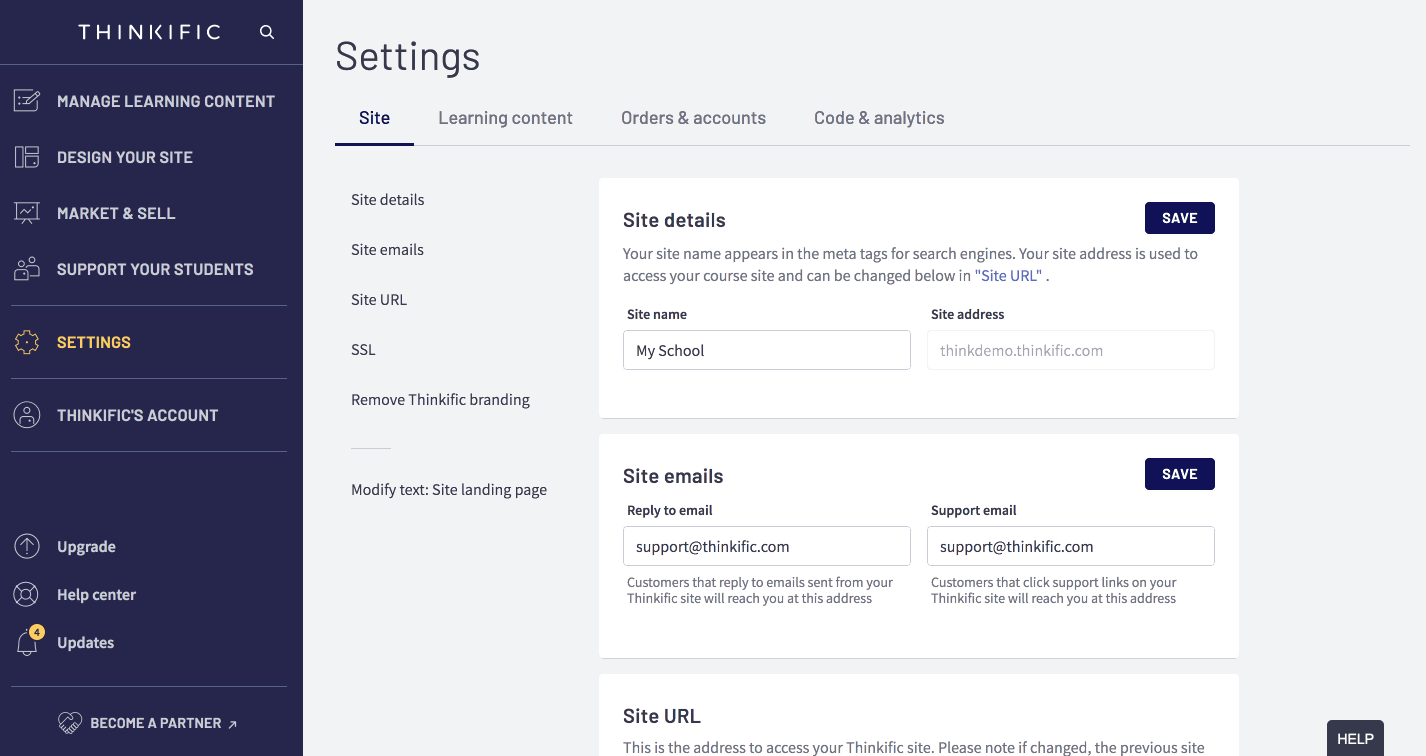 Your landing page will now display your custom text!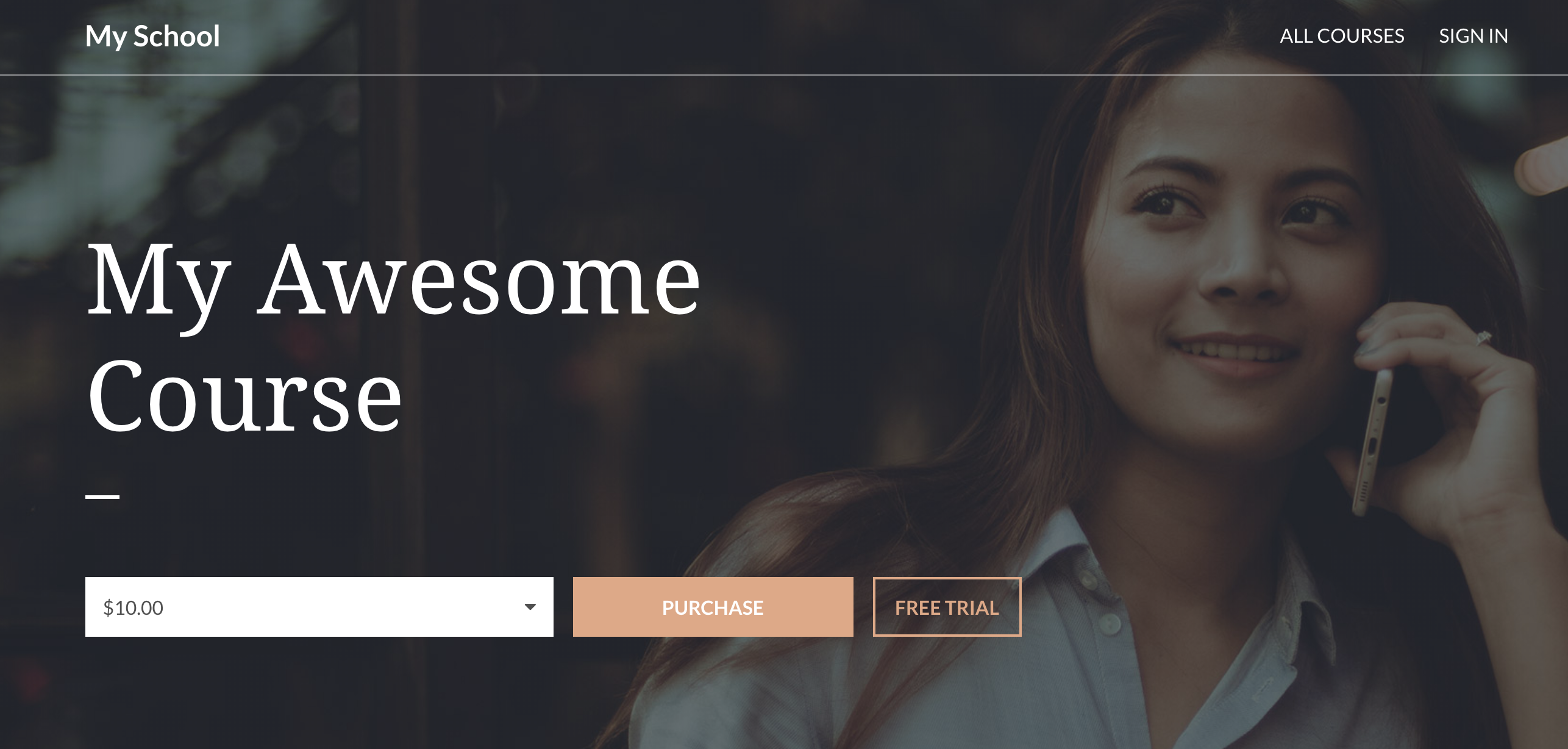 Frequently Asked Questions
Why can't my student enroll into the Free Preview of a Private Course?
The Private Course setting was designed to completely block your course checkout regardless if there are free preview lessons included. If you have a private course and would like to offer some lessons for free, consider creating a Free mini course with these lessons included. You can always duplicate your existing course and remove any lessons that you don't want available in your Free mini course!
Which course price is used for the "Buy Now" upgrade prompt in my Free Preview?
The "Buy now" button will direct students to the primary price set for your course. We don't currently have the option to customize the checkout link for this prompt, but you can check out some other options here.
Can I use Free Preview with a pre-order course?
Free Preview cannot currently be used with our pre-order feature. This is because students cannot access the Course Player when a course is set to pre-order, so they will not be able to view any lessons.
If you would like to give students access to free lessons before they buy your pre-order course, we recommend creating a free mini-course and then linking to your pre-order course checkout in a text lesson.
---
More About Free Preview
Free Limited Time Trial on Subscription Courses