What is Drip Schedule?
Drip Scheduling allows you to schedule the release of your course content over time. You can setup your drip schedule in your course editor under the Drip tab. See below for how to set this up.
You have two options for how to release content:
by student enrollment so each student gets their own schedule based on their start date, this is great for evergreen content where students can start anytime OR
by course release date - this gives every student the same start date and release schedule regardless of when they register - this is great for keeping a cohort of students progressing through a course together.
Here's a little more on why you might want to use Drip Scheduling -
http://blog.thinkific.com/drip-release/
The Drip Schedule feature doesn't include Drip Notification Emails. See here for details.
How does it work?
After subscribing to one of the paid Thinkific plans, the ability to schedule drip content will be available.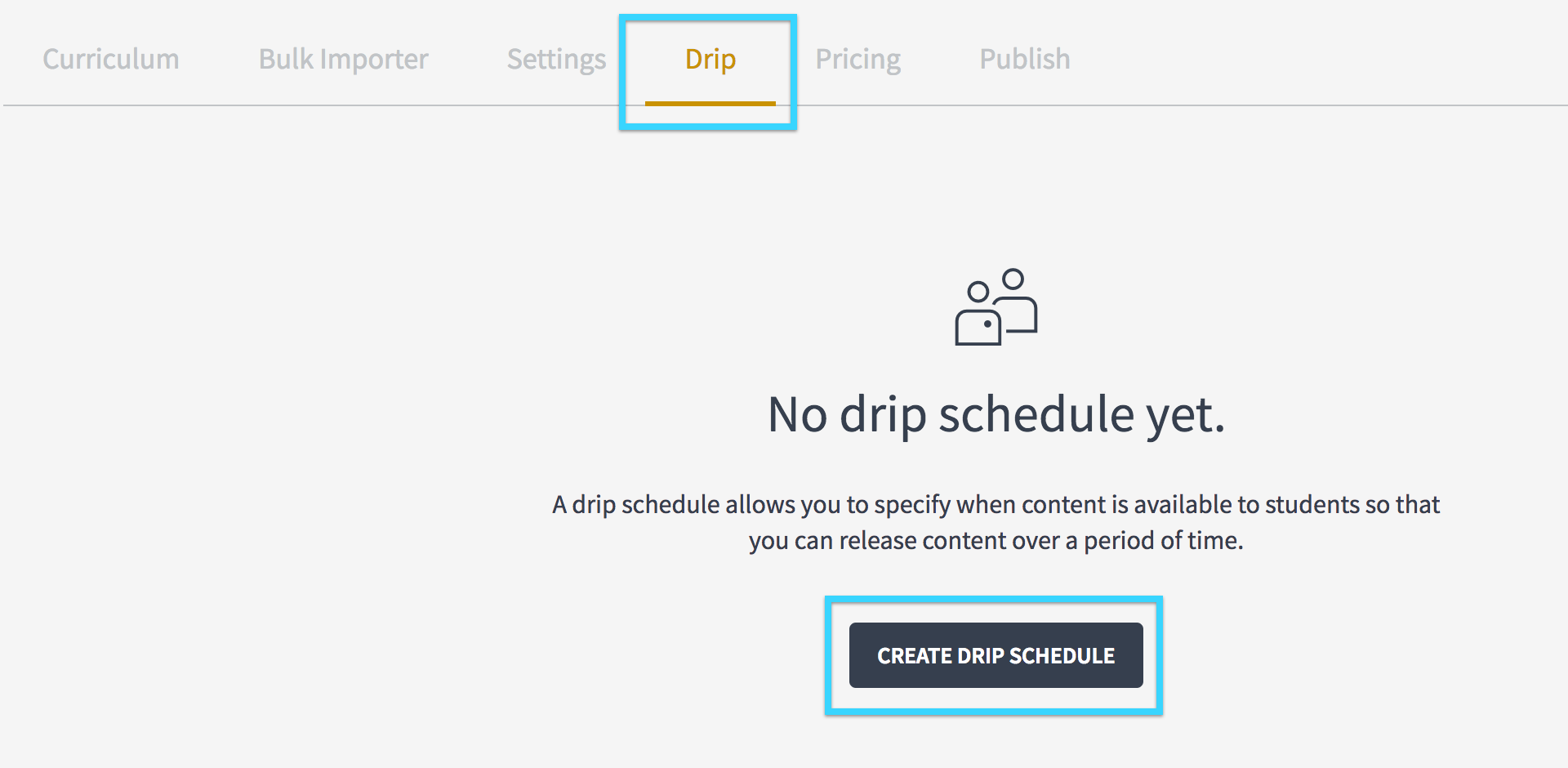 When you create a drip schedule, you will have two options, to set individual lessons to be released on a certain date, or to have the content released on a schedule determined by the enrollment date of the student.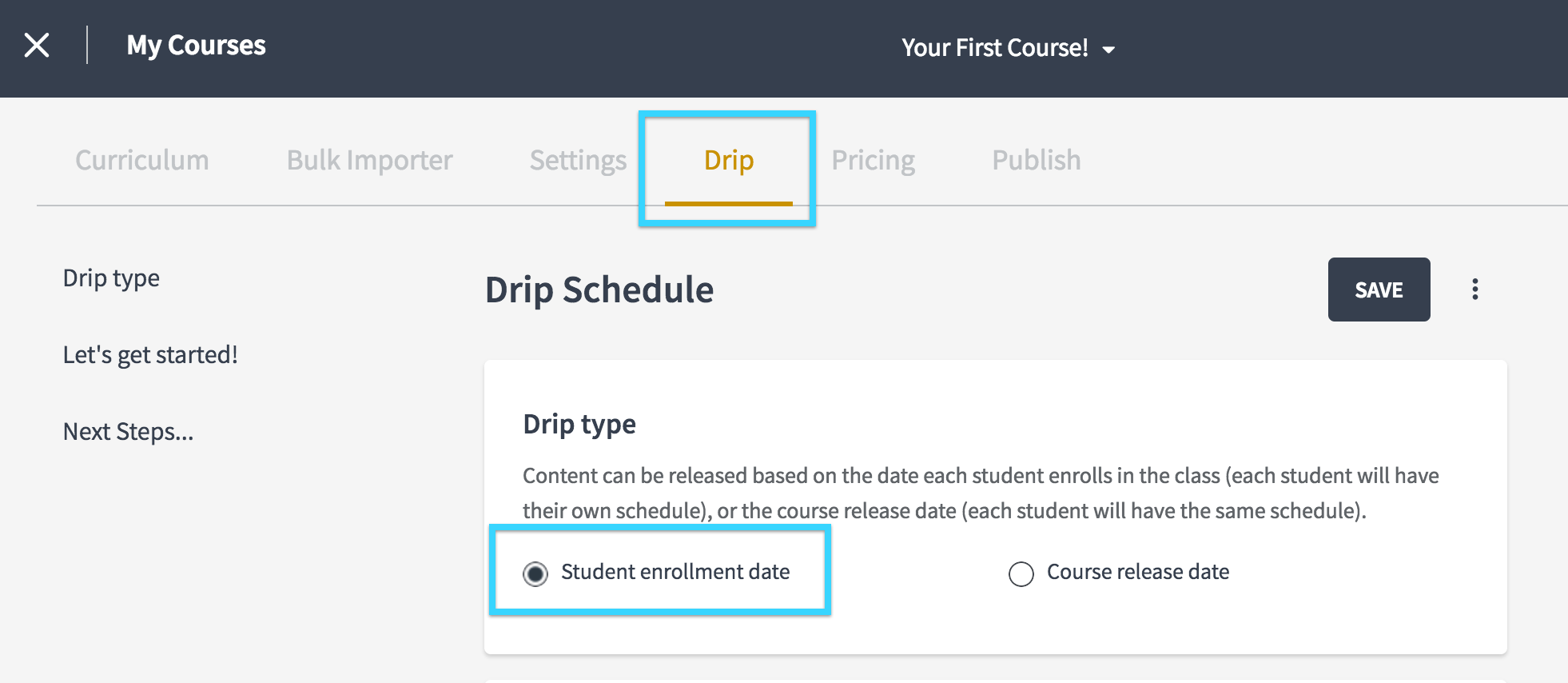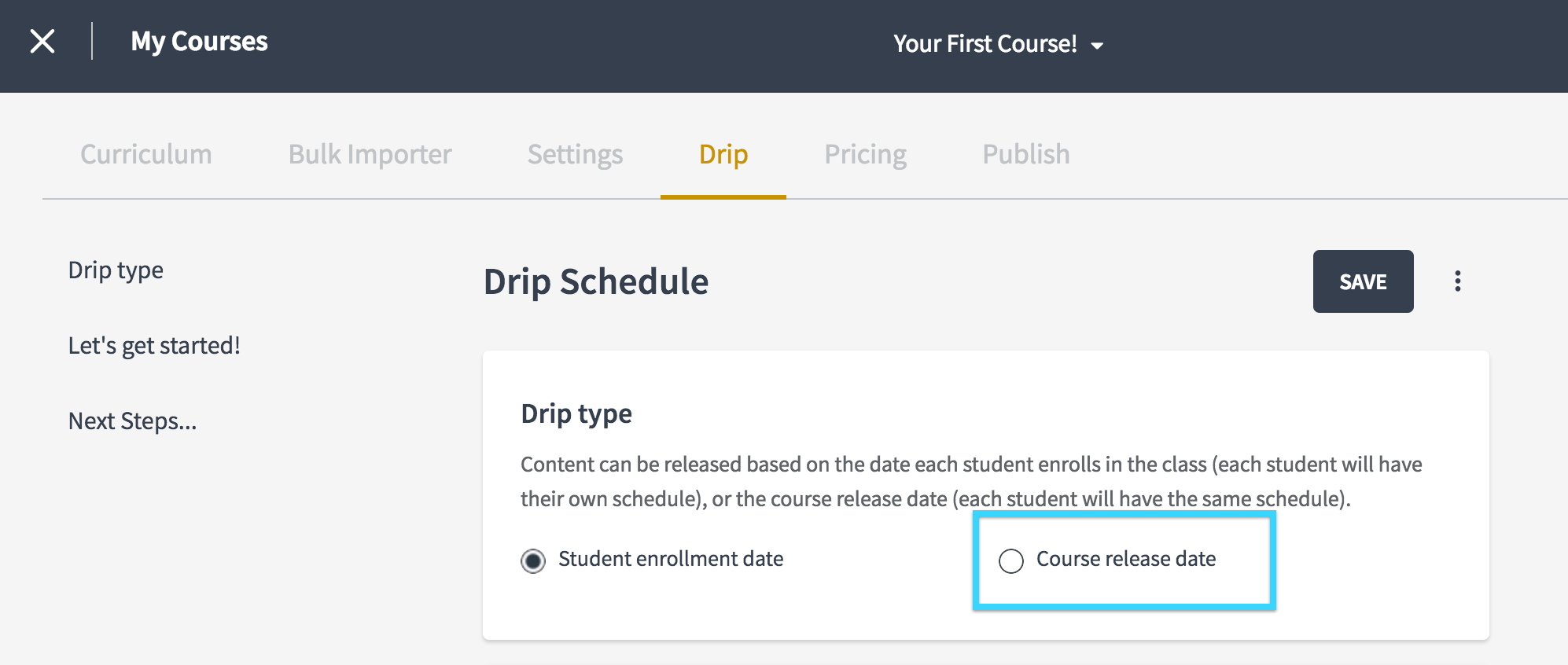 In the first instance, your new Lessons could become available on say the 15th of every month. In the second, you could set the first lesson to be available immediately, the second lesson to be available after 1 day, and so on.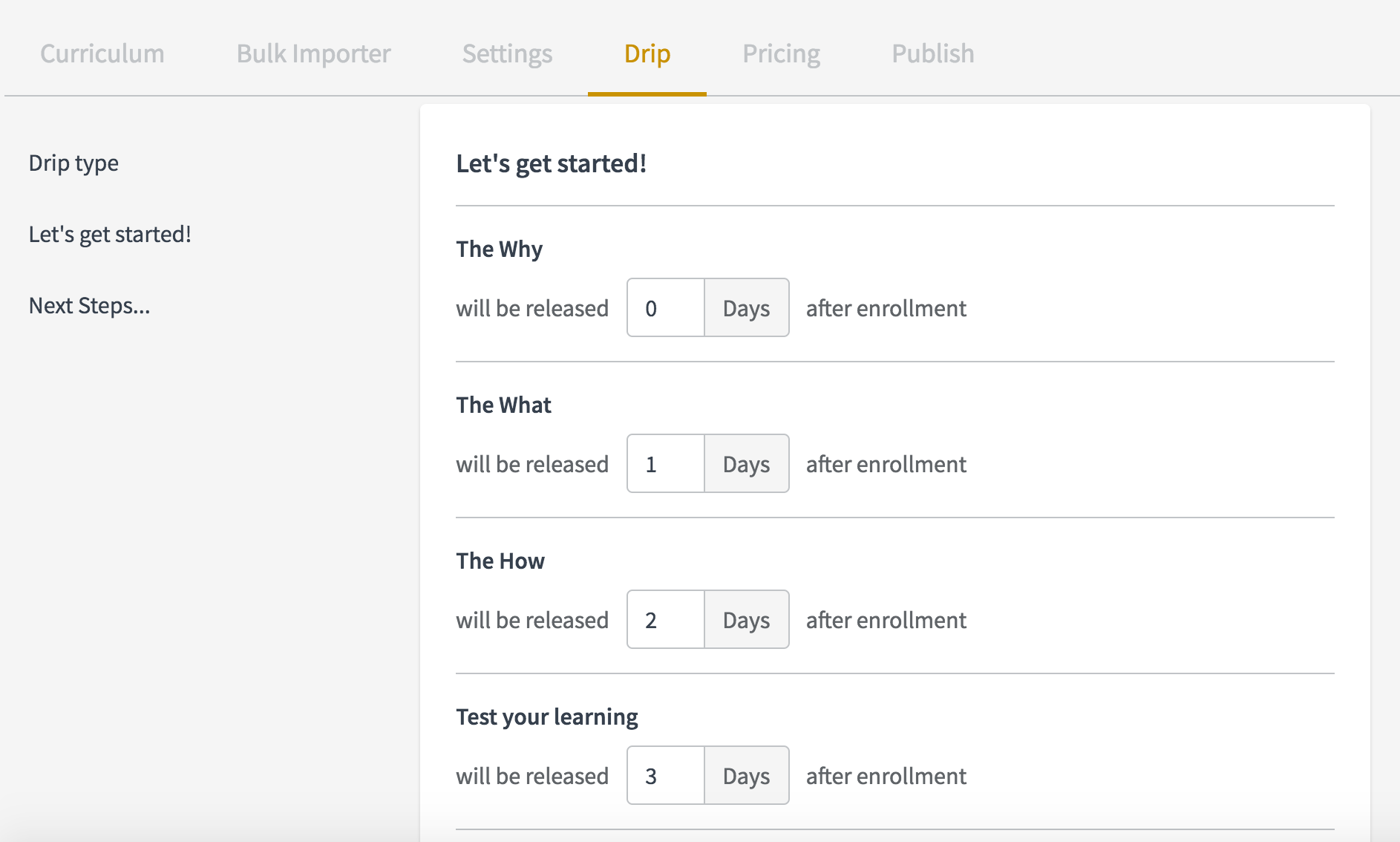 When the student attempts to access a lesson that is not yet available, they will see a message indicating the date and time the lesson will be available. You can customize this message in your site modify text section. In the left hand navigation, the lesson also has a blocked icon to indicate the lesson is not accessible yet.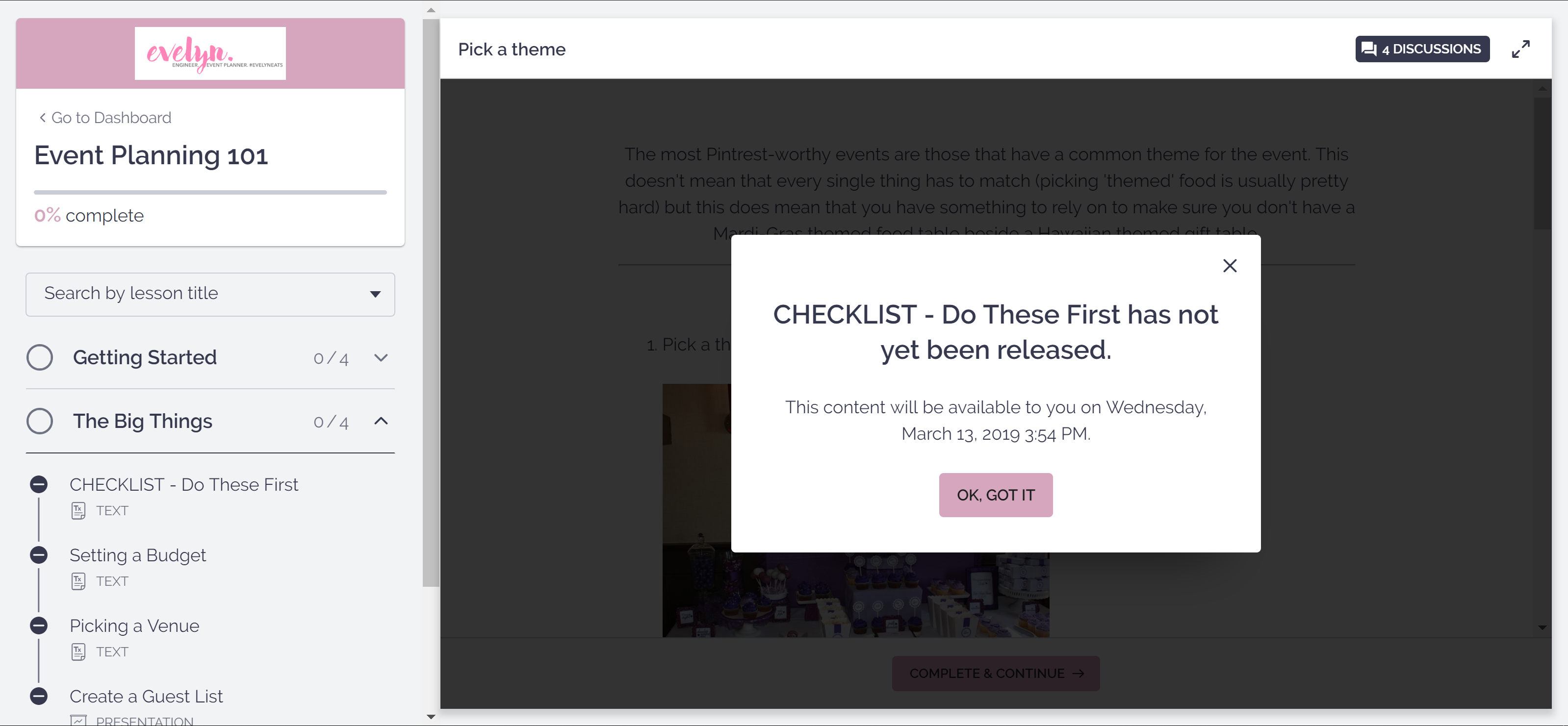 What time will drip content be released to the student?
Our drip schedule feature is based around 12am UTC. So, for a drip schedule based on student-enrollment date, where the first piece of content is set to be released 1 day after enrollment, the student would have access to the content 24 hours after they enrolled. E.g. if they enroll at 5pm their local time, they will get access to the content at 5pm their local time the following day.
For a drip schedule based on calendar-enrollment date, the content will always be available as of 12:01am UTC on the date set for the drip schedule.