Thinkific's On-lesson Discussion allows you to enable discussions for each lesson of your course(s) individually. With Thinkific's On-lesson discussions, you can engage your students and foster community in your courses!
This is not available with the Legacy Course Player. If you are missing this feature, see how to update your Course Player here. Legacy Discussions are not compatible with On-lesson Discussions and won't carry forward.
How to Enable Discussions
On-lesson discussions are enabled per lesson within your lesson settings. To enable on-lesson discussions:
From your Admin Dashboard, select Manage Learning Products
Select Courses
Click on the Course you want to add a discussion to
From the left hand menu under the Curriculum tab, select a lesson
Check the box that says Enable discussions for this lesson
(Optional) If you want to enable discussions for the entire course, select Apply to all lessons in this course
Your changes will be automatically saved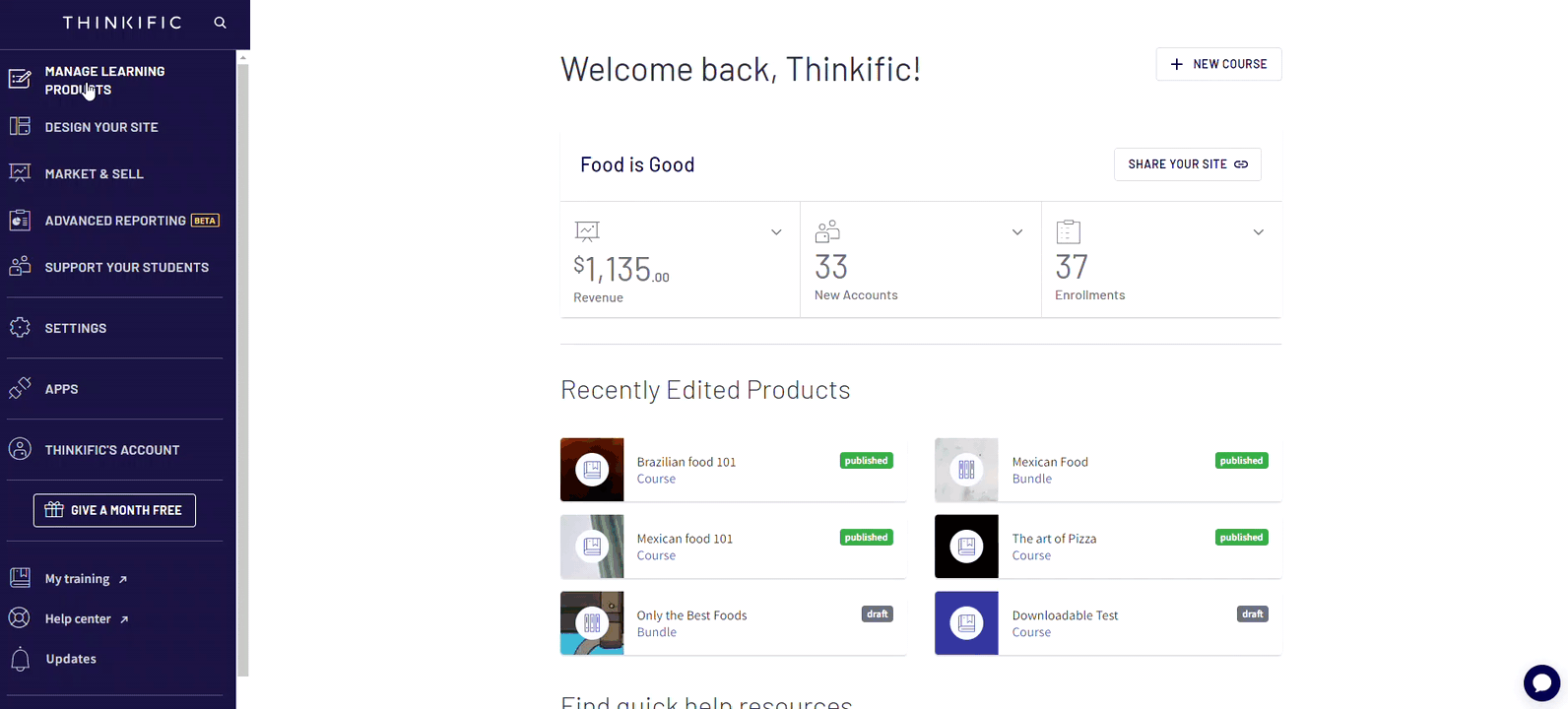 Interacting with On-Lesson Discussions
Your students can access the On-lesson discussions through the badge that appears on each lesson that has discussions enabled. 
Your students have the ability to include images (under 10MB) using the Insert Image button, and even upload files (under 30MB) using the Upload File button in their posts and replies!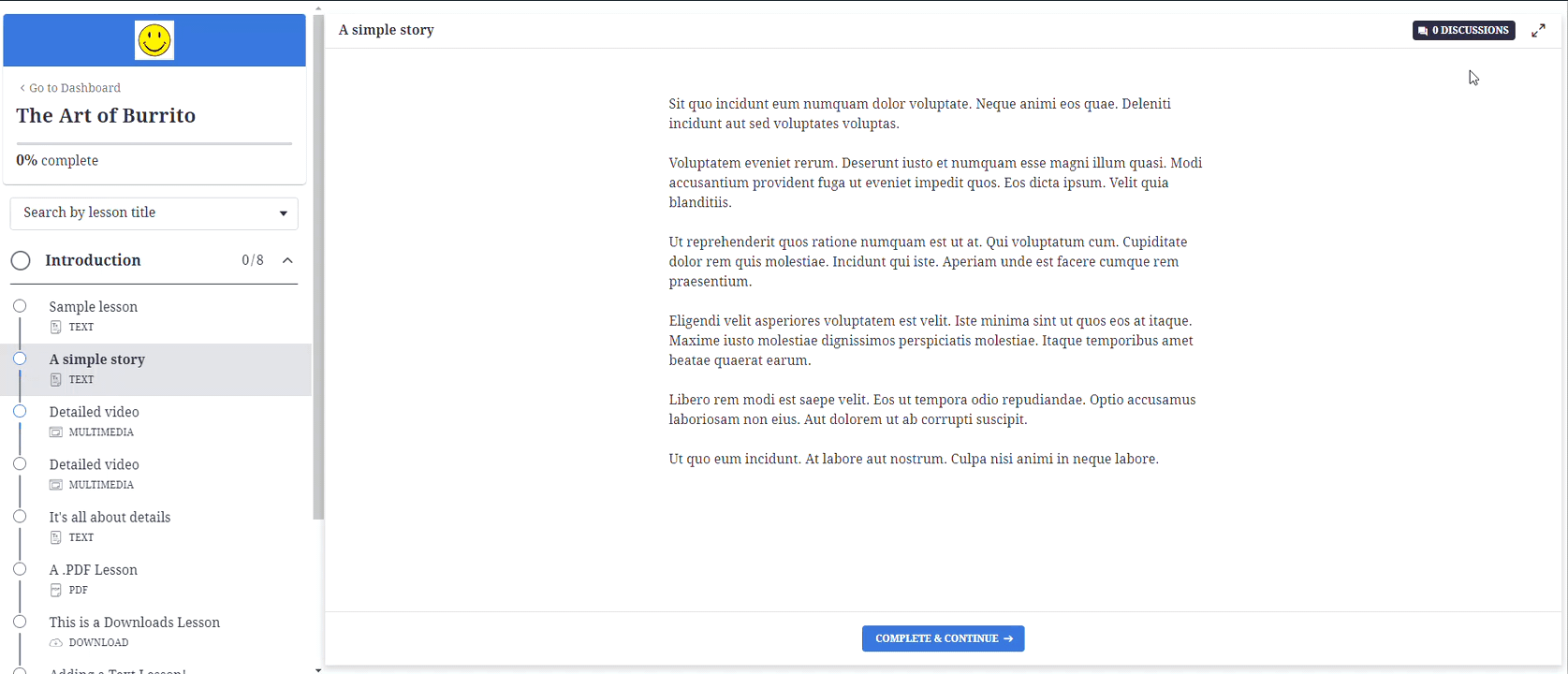 Managing On-Lesson Discussions
Our discussions admin area allows you to search and sort your discussions, so that you can stay on top of all of on-lesson the discussions happening in all of your courses.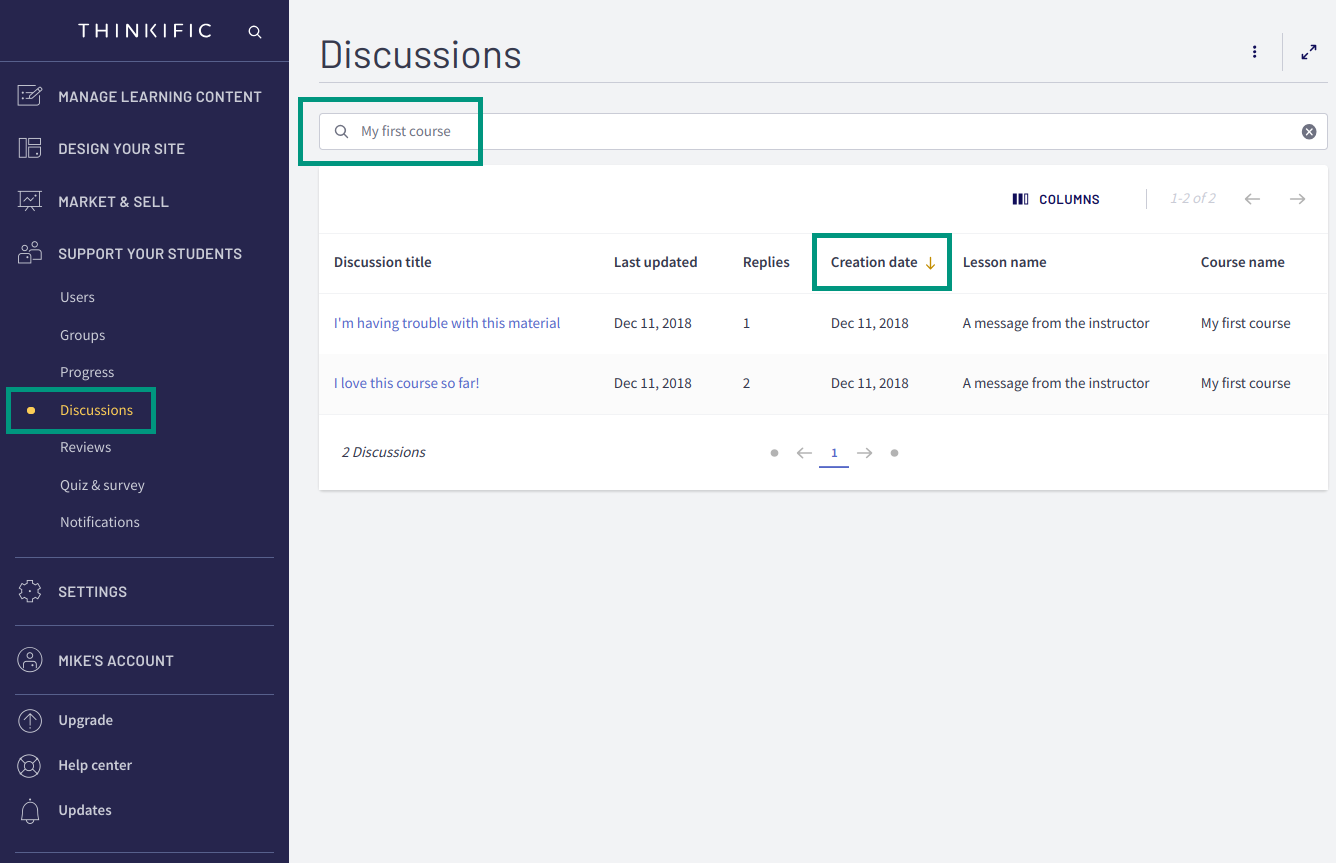 As an admin, you are also able to start a new discussion thread. Simply preview your course as a student, open a lesson's Discussions, and click to Create New Post. Any discussion posts created from an admin account will be labeled as having been created by an Instructor.
You can reply directly through our admin area! You can also mark any post or reply as Hidden if it is no longer relevant for your students.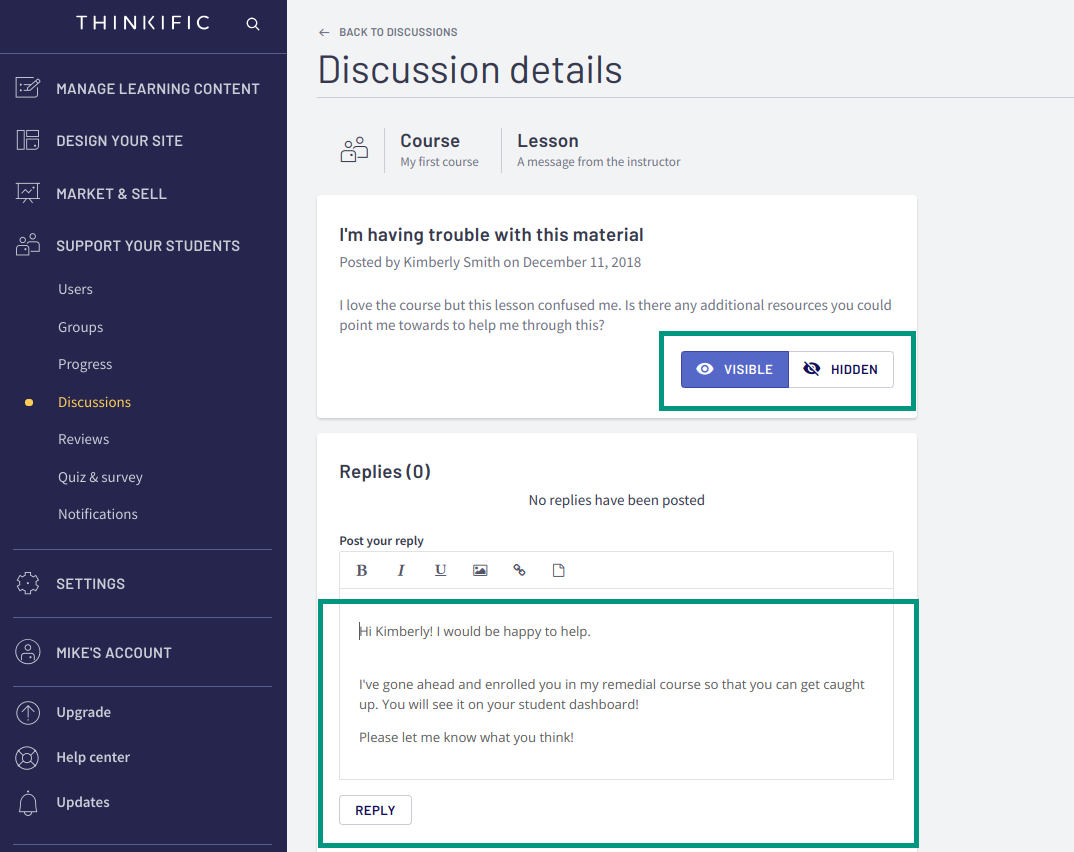 Notifications
The Site Owner, Site Admins, and creator of the discussion post will receive email notifications for any activity on the post. This means student's that create discussion posts will receive notifications to any replies on their post.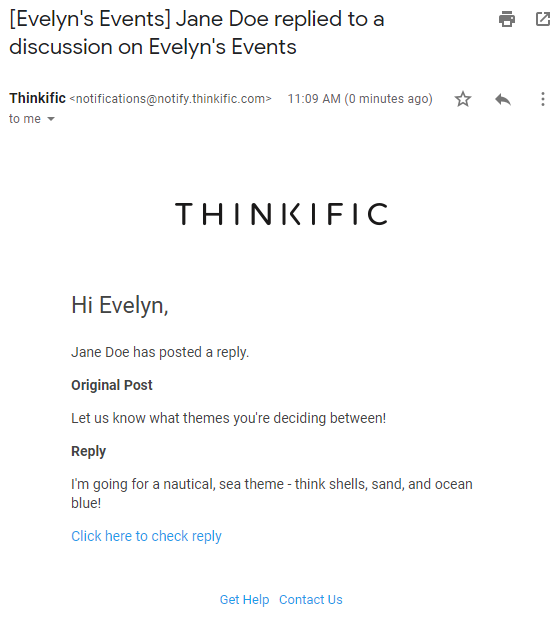 If you are looking for some additional discussion options where students have more control over notifications, check out our Community feature!
Important Considerations
On-lesson discussions are visible to any students who enroll in the course unless you have marked a post or reply as hidden.
The Legacy Course Player has been deprecated as of May 2021. Check out the most current Course Player here!
Are you looking for a course level discussion? Check out our new Community feature!