How to sign in and where to go!
---
How to Sign Into Your Site
Once you have created an account, you can Sign In to your site:
Check your Thinkific welcome email and go to your Site URL. If you are not sure what that is, see Creating an Account.
Click Sign In at the top right hand side of your site.
Enter your email address and password.
Click Sign In.

If you have changed your Site URL since creating your account, you can simply login by navigating to your current URL. You can also log in from Thinkific.com.
Navigating the Interface
Once you are logged into your site, there are a few main areas that you will want to access as you get up and running:
The Admin Dashboard
Your Admin Dashboard is the first thing you will see when you login to your Thinkific site as the Site Owner or Site Admin. It is accessible at yoursite.thinkific.com/manage and provides access to the various Thinkific pages and settings: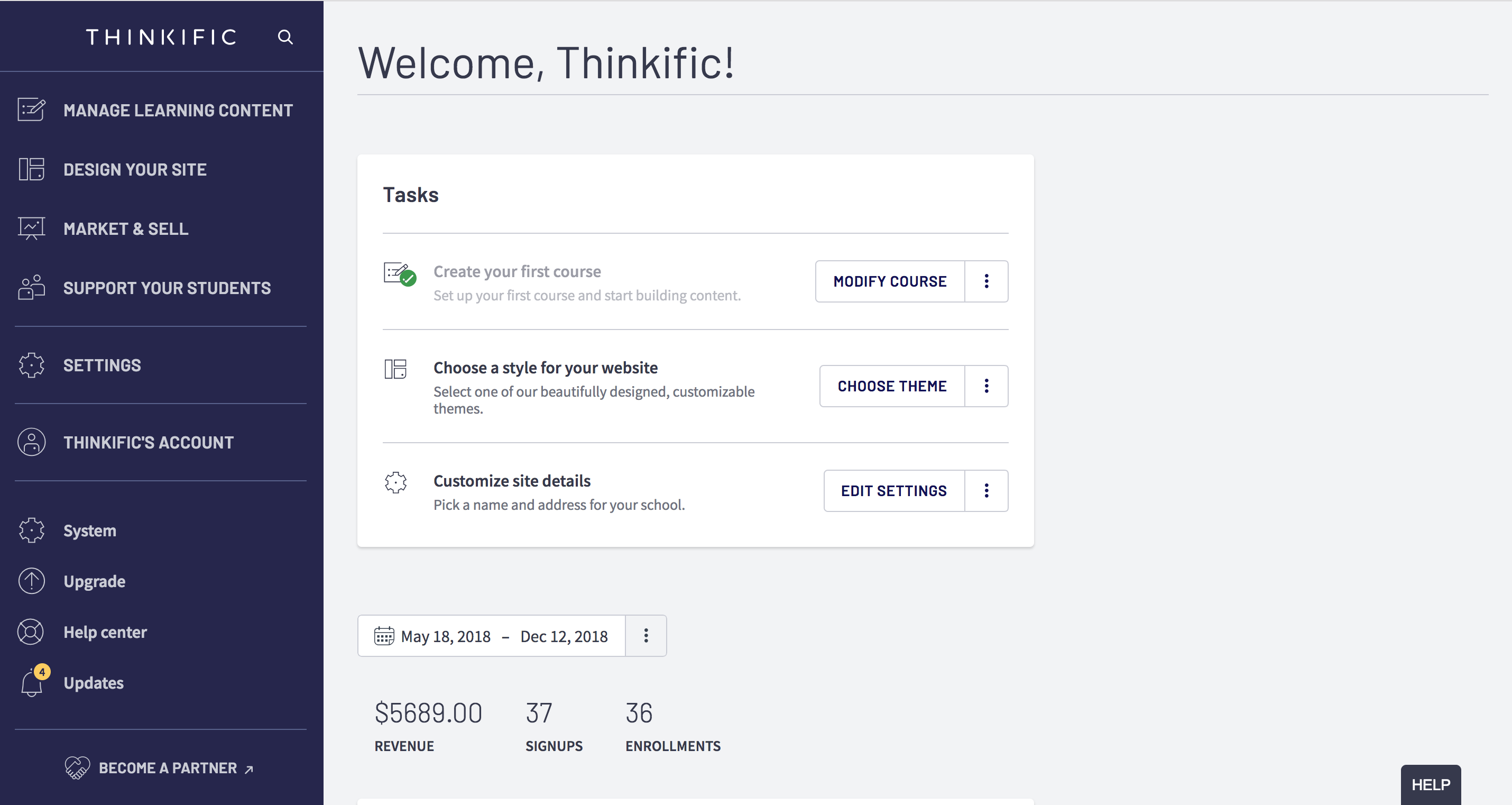 See Admin Dashboard: A Closer Look for a detailed breakdown.
Site Builder
Site Builder is where you can build out all of your Site pages including your Home Page and Course Landing Pages.
Go to Design Your Site
Select Site Builder

See Site Builder Overview for more details.
Course Overview
The Course Overview is where you can access and create all of your Courses and Bundles.
Go to Manage Learning Content
Select Courses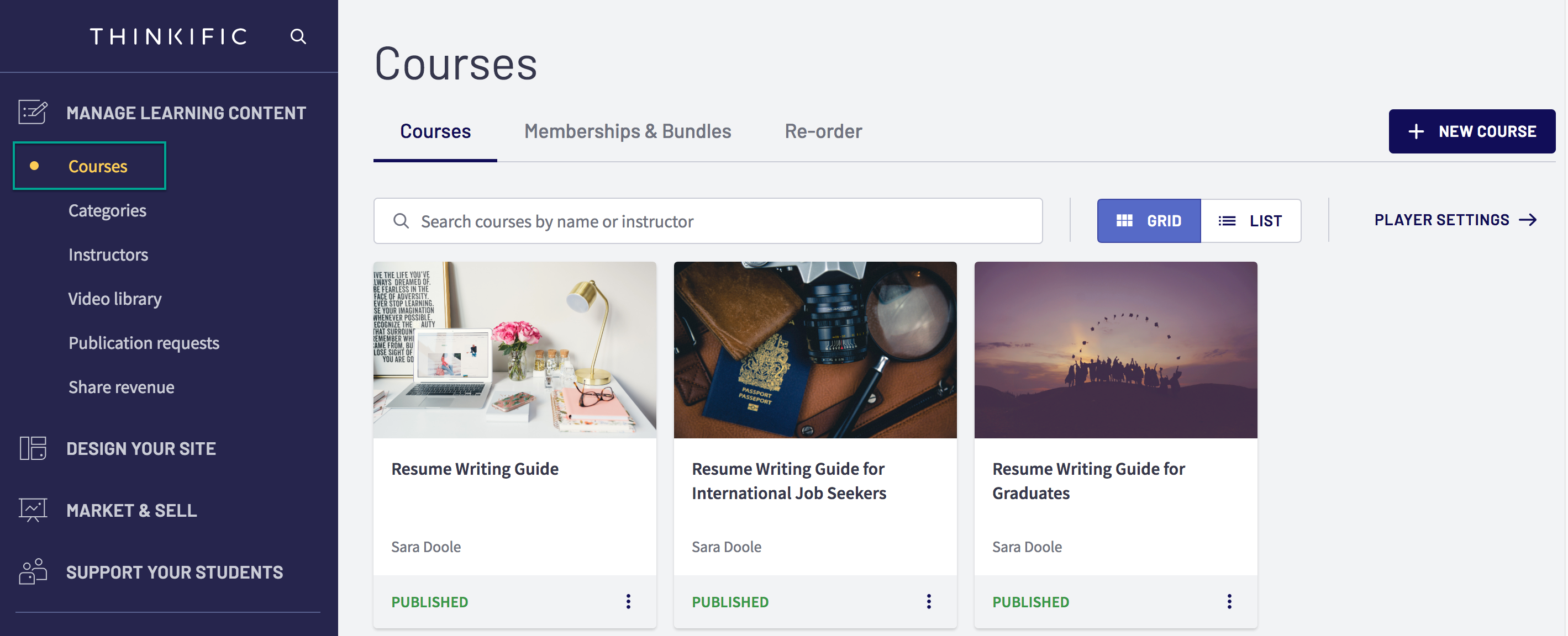 Course Builder
In the Course Builder, you can create/import lesson content, set your course pricing and more!
Go to Manage Learning Content
Select Courses
Click on a specific course in the Course Overview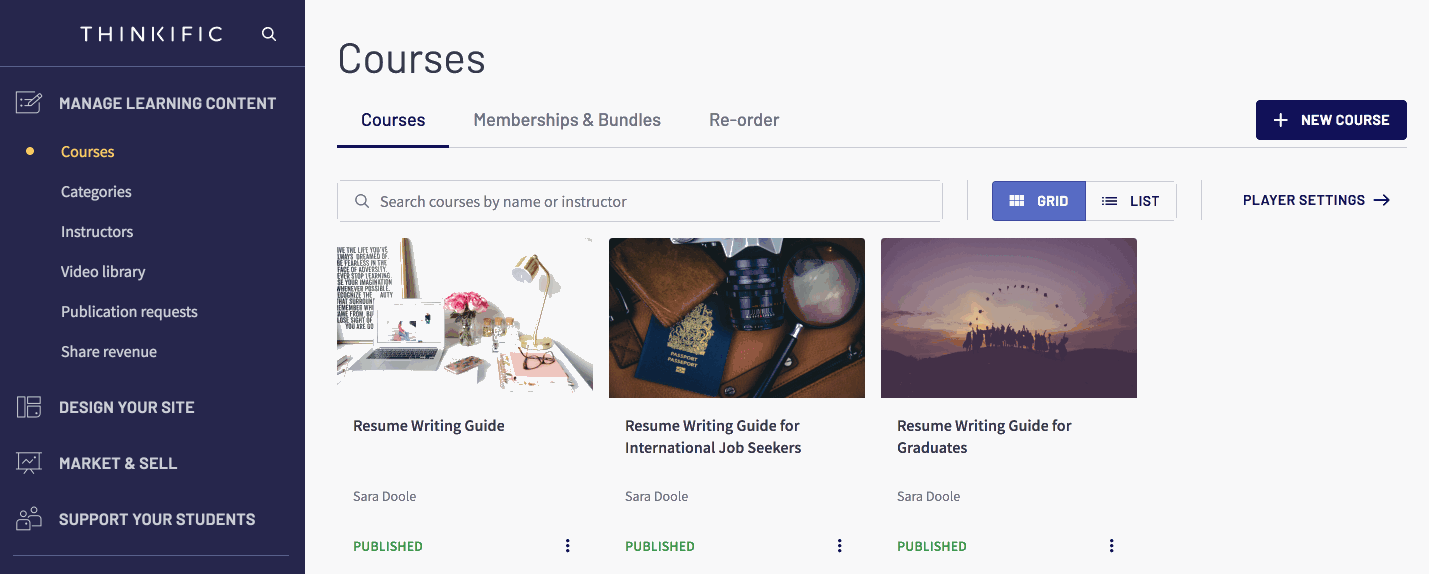 See Creating a Course for more info.
Course Player
The Thinkific Course Player is what your student experiences when they access your course.
Go to Manage Learning Content
Select Courses
Click on a specific course in the Course Overview
Select Preview Course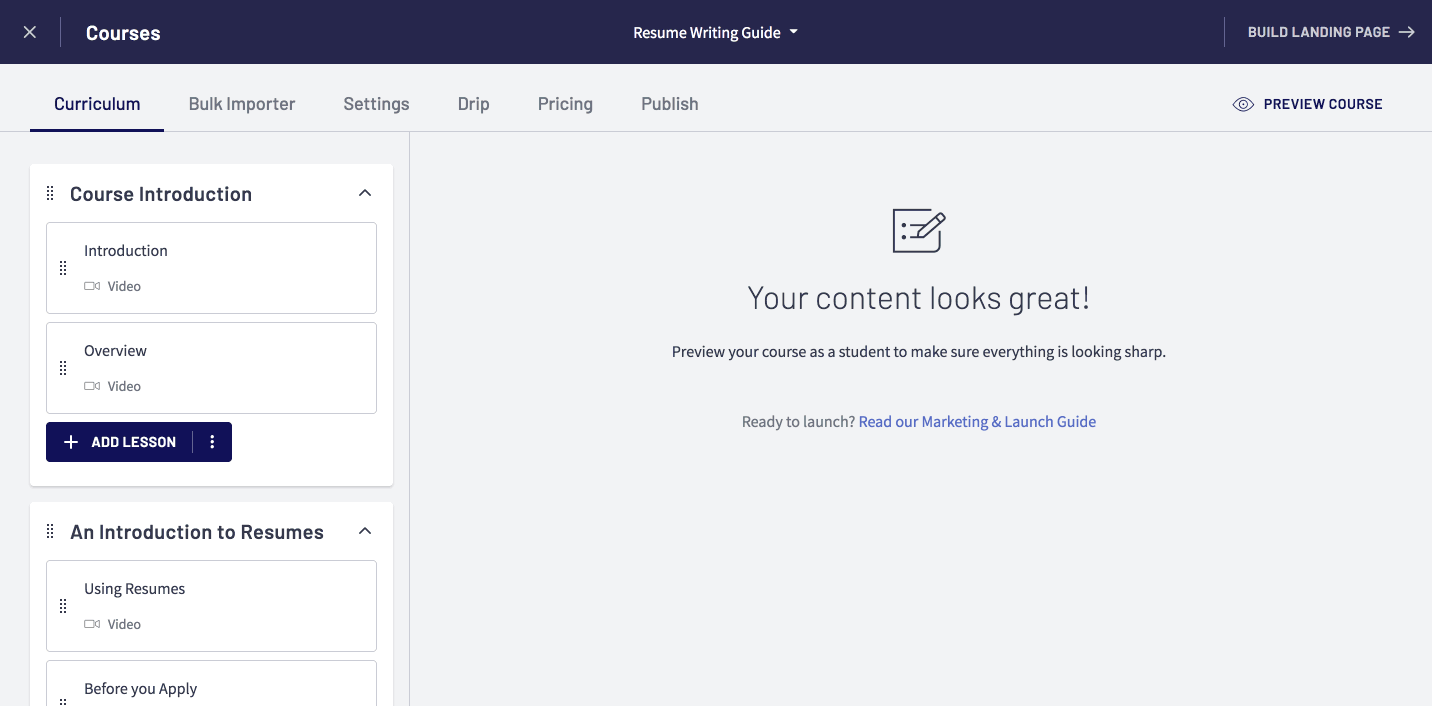 Check out The Thinkific Course Player for how to customize your Course Player!
Settings
This is where you can access various editable Settings for your Site and Courses including:
Site (Global Site Settings)
Learning Content (Course Player and Site Languages)
Payments (Built in payment integrations)
Orders & Accounts (Custom Terms/Privacy Policies, Order numbers, etc.)
Code & Analytics (Custom Site wide Code, API Key, etc.)
Thinkific Labs (New features being tested in Thinkific Labs)
Select Settings in your Admin Dashboard:

Searching Thinkific
If there is something else you are looking for while in your Thinkific account, try our Search option!
---
More About Accessing Your Site and the Thinkific Interface
Admin Dashboard: A Closer Look