You can search your Thinkific site to quickly find the information that you need, and navigate to where you want to be.
---
Click the magnifying glass icon in the top left corner of your Admin Dashboard panel to get started!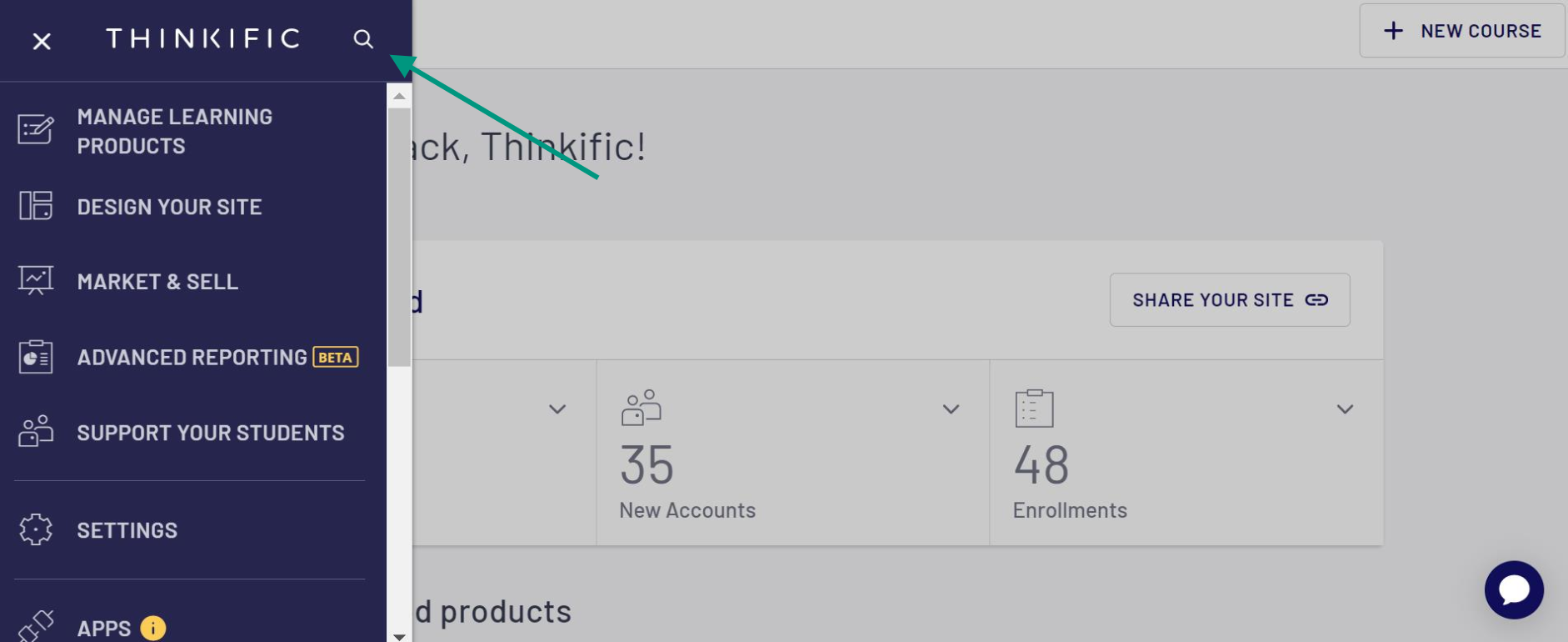 What you can search
Currently, you will be able to find the following information in the Search:
Users - You can search users by their name and their email.
Enrollments - You can search the enrollments of a single user by their name and email.
Orders - Search orders by the order number as well as the user's name and email.
Courses - Search a course by its name.
Chapters - Search a chapter by its name.
Lessons - Search a lesson by its name.
Do you have feedback on our Search feature? We want to hear from you. We are continually making improvements and if there is functionality that would help your business, please let us know!
---
Learn More
How can students search for courses on my site?