---
Question
I set my course pricing to free, so how will students enroll in the course?
How do students purchase a free course?
How can my students access a free course?
Solution
If you've set your course pricing to free, students will be able to enroll in and access the course from the course landing page.
Simply check to make sure your course's landing page has an enroll button in the course banner.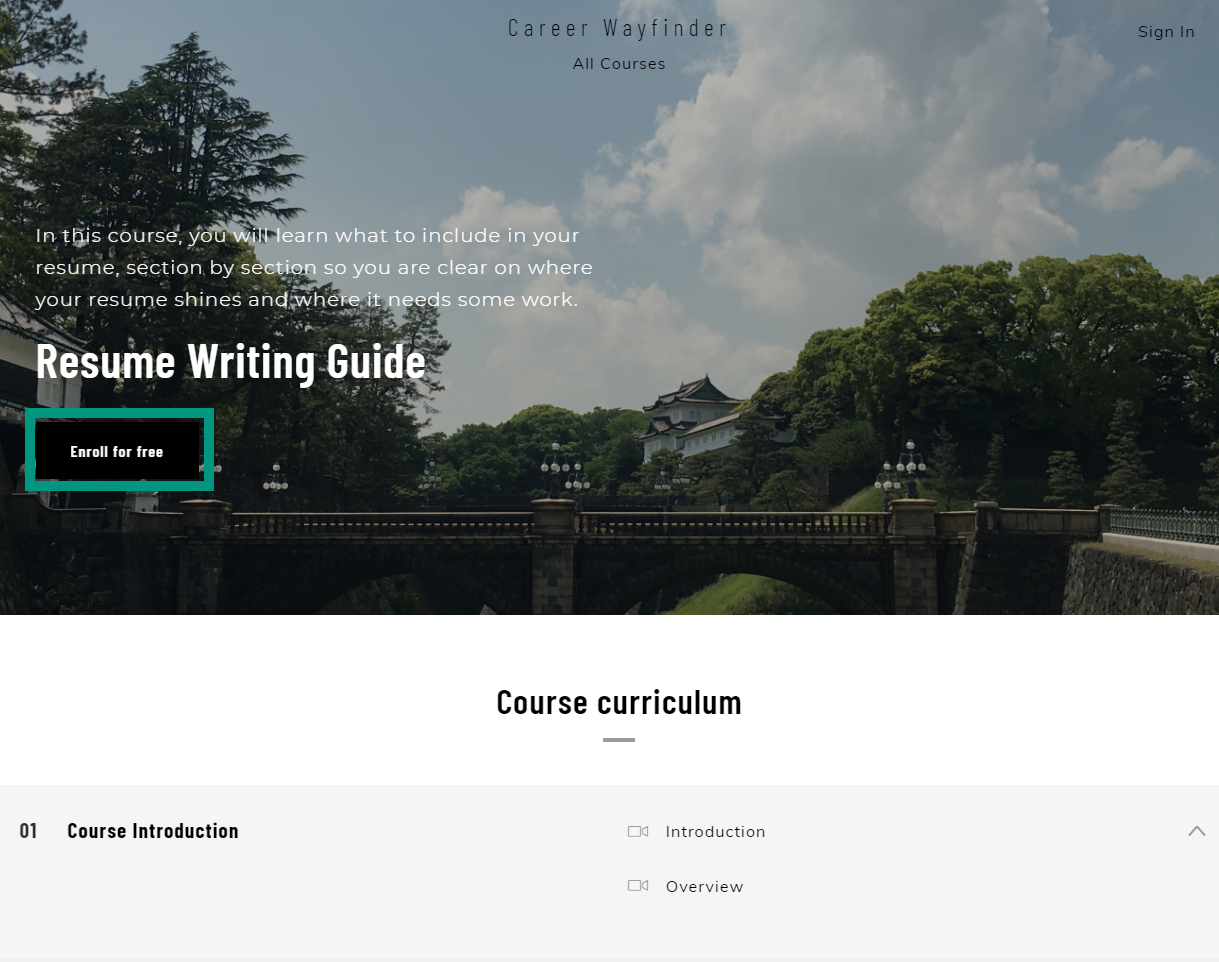 If a student has an account on your site, they will be taken to the course in the Thinkific Course Player when they click to enroll using this button. If a student doesn't have an account on your site, they will be asked to Sign Up before enrolling.
Here's how to find the URL for your course landing page, and you can also test the enroll button by creating a test student account.
How to Edit The Enroll Button
The default Enroll for free button on your course landing page is a dynamic button. This means students will see the option to enroll in or resume the course, depending on whether or not they're currently enrolled in the course. You can customize the default text on this button.
If you'd like to customize this button further, please refer to these instructions for how to add a custom button to your course banner. Note: Custom buttons do not dynamically adjust based on a student's enrollment in a course in the same way the default buttons do.
Learn More About
How to Set Your Course to Free