You've created your course and published it – well done! Now you can begin sharing your course. Not sure where to find your course landing page URL? No problem, this article will show you some places to find your course landing page URL to ensure you're sharing the correct information.
---
How Is the Course Landing Page URL Formatted?
Your course URL will always be formatted as follows:
mysite.thinkific.com/courses/course-name
If you have a custom domain set up, then your course URL will be formatted:
www.mysite.com/courses/course-name
Your course landing page will have a default URL when you first create your course that automatically includes the name of your course. In the above examples, course-name can be customized to your preference. To customize your URL, see HERE.
What is my Course Landing Page URL?
To access your current course landing page URL:
Go to Manage Learning Content
Select Courses
Click on a specific course in the Course Overview
Select the Settings tab
Under Course URL, you will see your current URL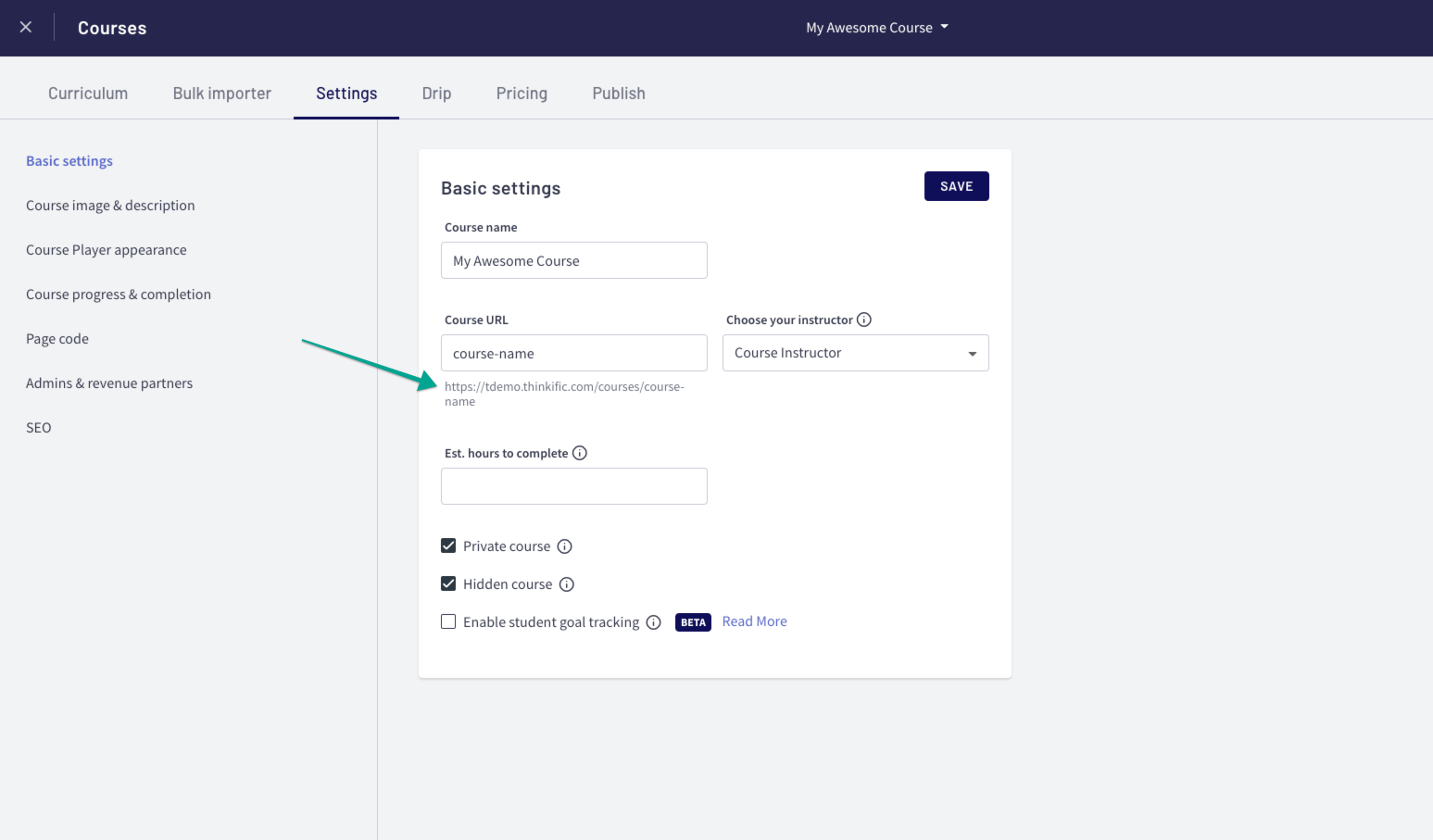 If your course is published, you can also copy the URL from your browser address bar when navigating to your course from your live site!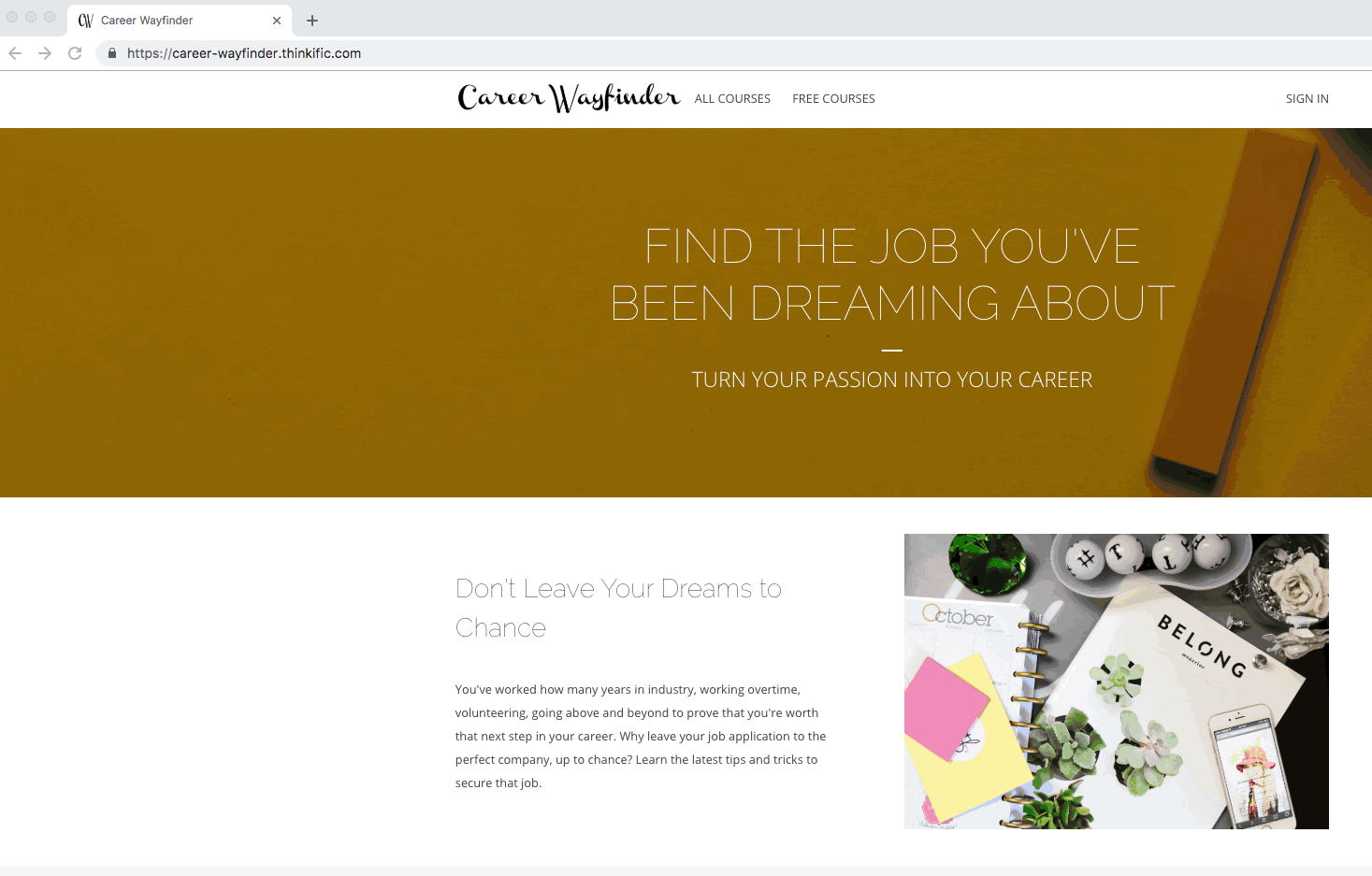 Before sharing your course URL, we recommend testing it in a private window in your browser of choice (ex. Chrome's Incognito mode) to ensure everything is working as expected. Happy sharing!
More About Course URLs
How to Edit Your Course Landing Page URL