---
Question
I am trying to send an email to my students and their names aren't showing up correctly?

Why are my students' names showing up weird in emails with variables?
Solution
Variables can be used in automated email notifications, emails to individual users, and mass user emails sent from within Thinkific. The variables used in each type of email may be different, so we suggest referring to these guides:
Important Considerations
Using an all caps versions of these variables may produce unexpected results.

Examples of common variables are also visible at the bottom of the email editor in Thinkific.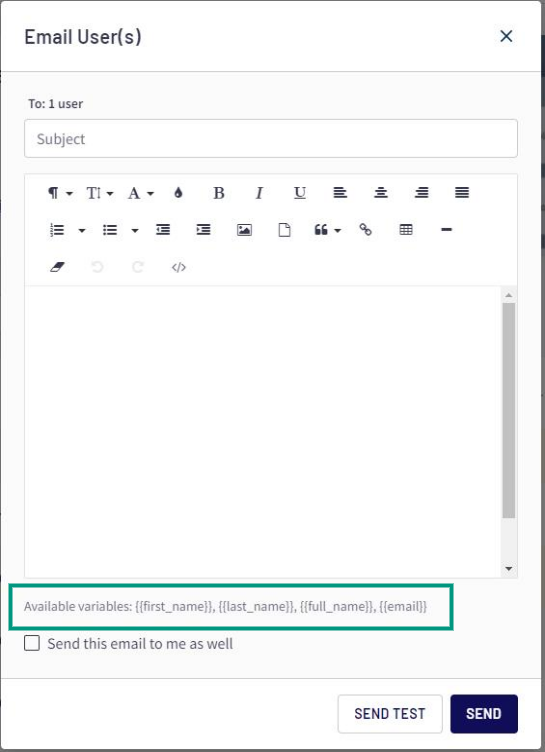 Learn More About
Send Personalized Email Notifications