Sometimes you might have created lessons in a different course that you would like to copy to a new course. Or you have a lesson like a Survey, that you would like to duplicate in your existing course in order to add it to multiple Chapters! This article will cover how to copy a lesson.
---
How to Copy a Lesson
Go to Manage Learning Content
Select Courses
You will now be in the Course Curriculum area of the Course Builder
Locate the Chapter you would like to add the Lesson to
Scroll down to the bottom of that chapter, and click Copy lesson from
In the first menu, select the Originating Course
In the 2nd menu, select the Lesson title you want to copy
The Lesson will be immediately copied and placed at the bottom of the Chapter
Important Considerations
Making changes to a duplicate lesson does not update lesson copies.
Live Lessons with Zoom can not be copied and will need to be recreated in the new course.
If you are copying from a course with a lot of lessons, it may take a moment for the lesson list to finish loading. If you aren't seeing any lessons to copy, try waiting a few seconds between steps #7 and #8.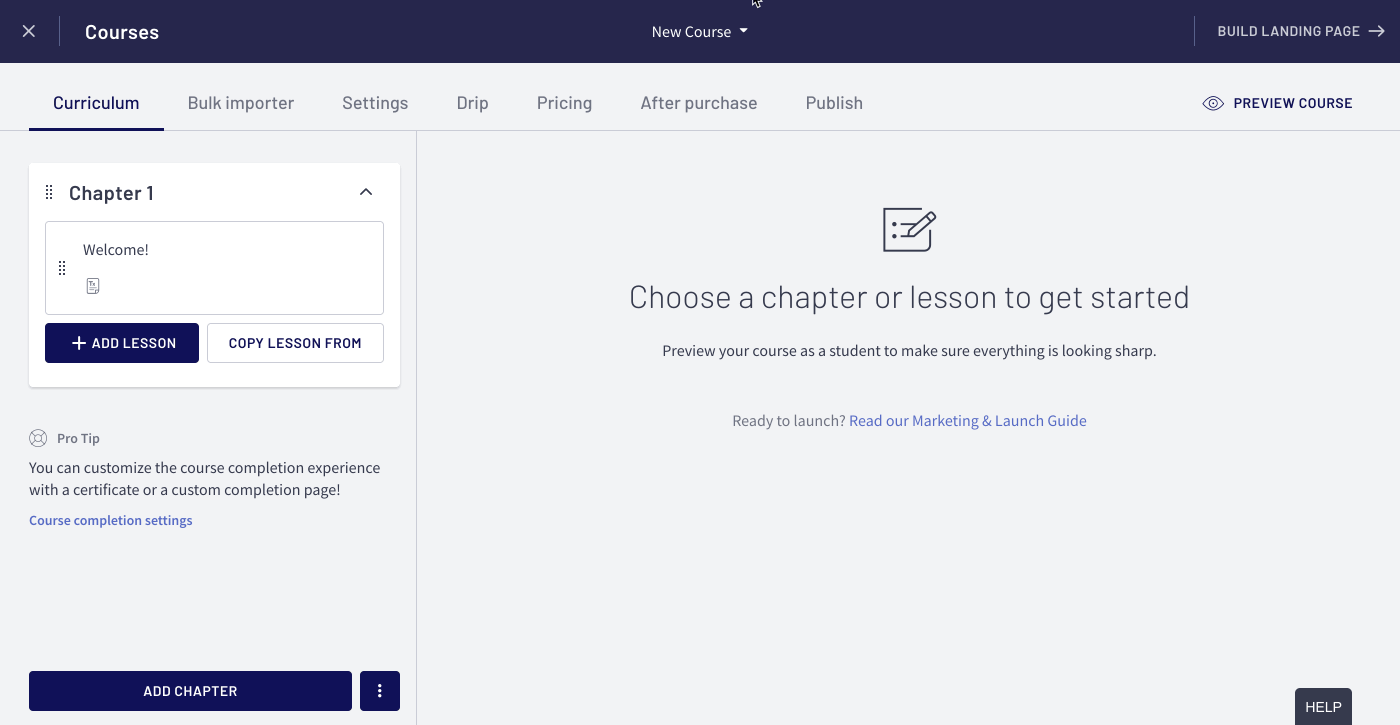 The new lesson will be set to draft and have 'Copy of' appended to the title. If you are using a Drip Schedule then you will need to be sure to set the Drip for this lesson.
---
More About Managing Chapters and Lessons
Add a Chapter or Lesson to Your Course
Delete a Chapter or Lesson from Your Course
Move Chapters and Lessons within a Course