Here's how you can create a new user and manually enroll them into a course.
---
On the left sidebar of the Admin Dashboard, under Support Your Students, click Users. Next, either View a current student or hit the New User button if you need to create the user first.

If creating a new User, enter the following required information:
User's First name
User's Last name

User's Email Address
Note: for a regular student account, you do not need to select any of the User Roles.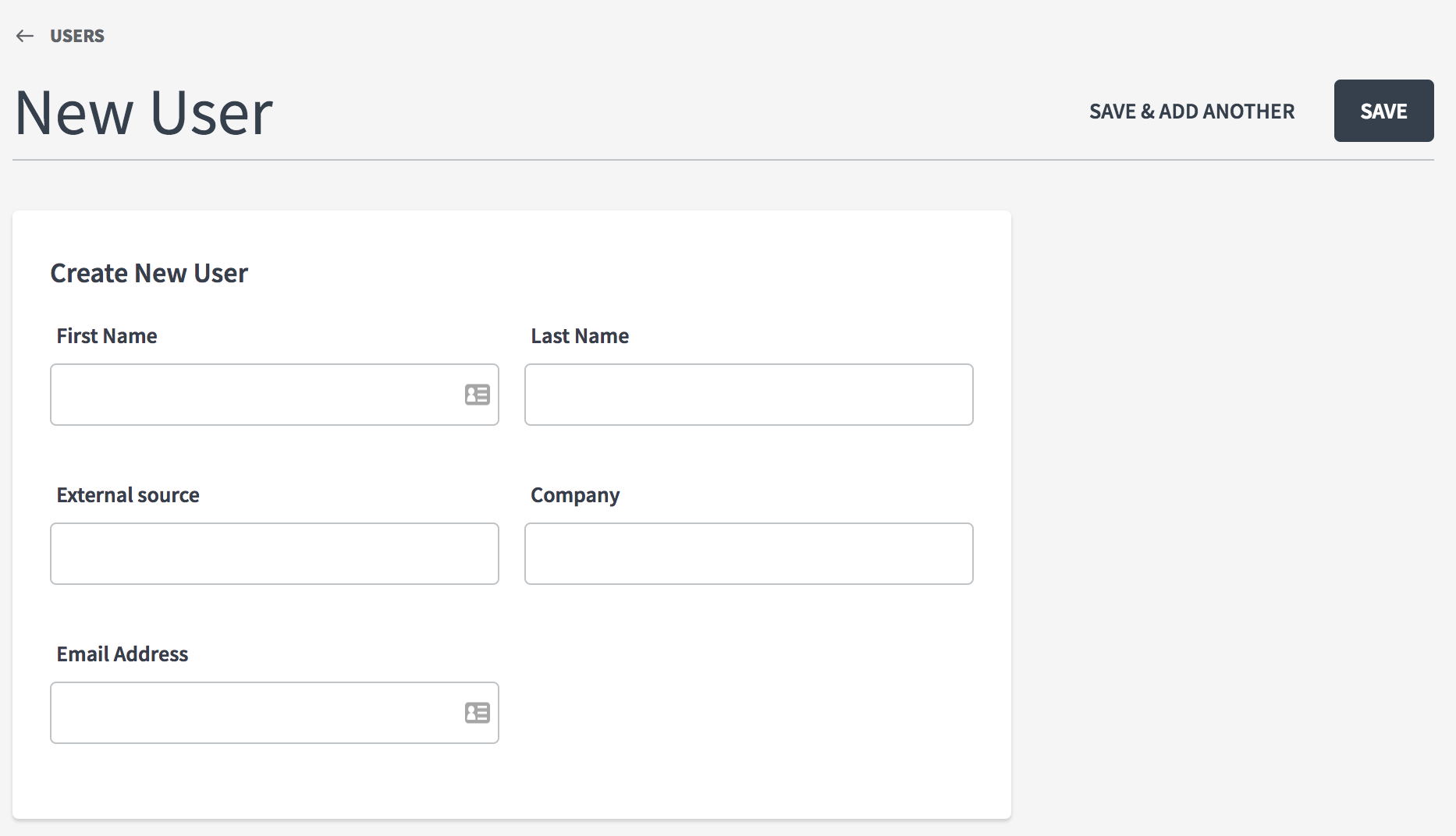 Setting a New User's Password
When adding a new user, you can let them choose their own password, or set it for them manually. If you're letting them set their own password, you'll get an express sign-in link that can be shared in the welcome email, or manually however you choose.

To share via the welcome email, make sure you have that selected under Notifications, and that you have the express sign-in link populated in your welcome email (learn more here).

Click Save Changes when done.
Enroll a user in course
Before saving the new user record, it is possible to enrol the user in any required courses. Scroll to the bottom of the Create User screen.
Search for a course or bundle by clicking in the Search Courses and Bundles box. Select the course to enrol the student and optionally - set the Expiry Date for when access to the course content for a student should end. Then click the Enroll button.

After you hit Enroll the student will be enrolled in the course and they will receive the Course Welcome Email if it is enabled in the Notifications area.
Continue for any other courses the student should be enrolled in. When finished click either the Save Changes button to finish or Save & Create Another to create another new user.
Check that user has been added
Return to main user report page, and a new user should be listed. Click view to see user details.

You can also see the courses the user is now enrolled in.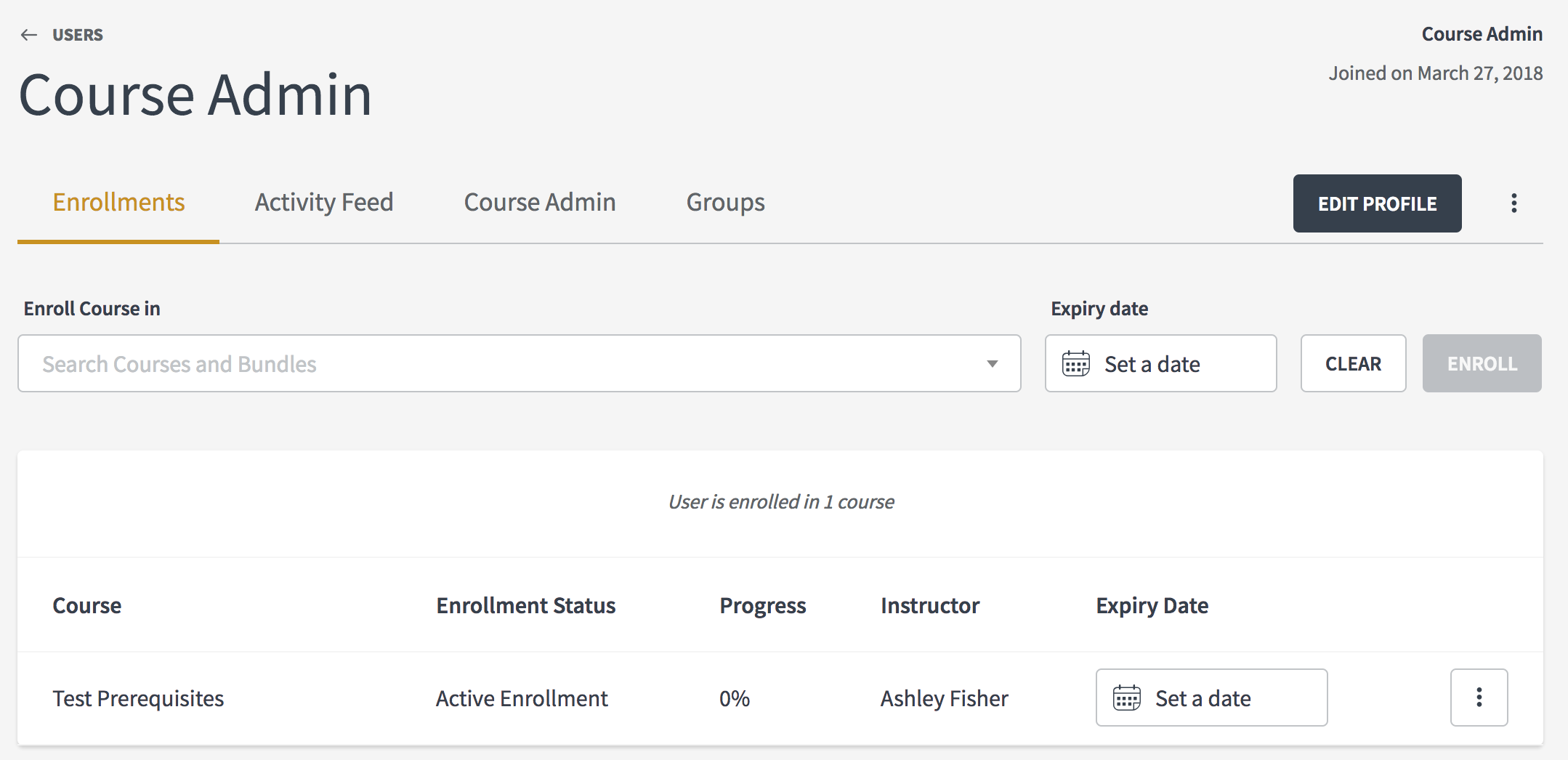 Enroll an existing user in course
If you did not enroll a user in a course at the time of creation, then within the User's detail page you have the option within this screen. Click Enroll User in a Course or Bundle to enroll the user in a new course.
Delete an existing user
If you need to remove an existing user account, you can delete the user by searching them in your User's page and scroll to the end of the row. From there, if you hover your mouse over their user, you'll see a button with three dots pop up which you can click to show the delete option.

Note: once you delete a user, all information associated with that user is removed from your site including order history, enrollments, and quiz and survey responses. Once a user has been deleted, there is no way to retrieve that information.