Custom Fields are additional fields you can request in your sign up form to collect unique information about your users. Instead of asking for only the standard name and email, you can add fields for anything from phone, company name, city, to Twitter handle.
To get started, go to the
Admin Dashboard
, click
Settings Orders and accounts,
and open
Custom Sign Up Fields
.
Next, click on "Add Field" to create a field of your liking. You can add up to a maximum of four custom fields. If you make an error or would like to delete certain fields, click on the "Edit" or "Delete" buttons.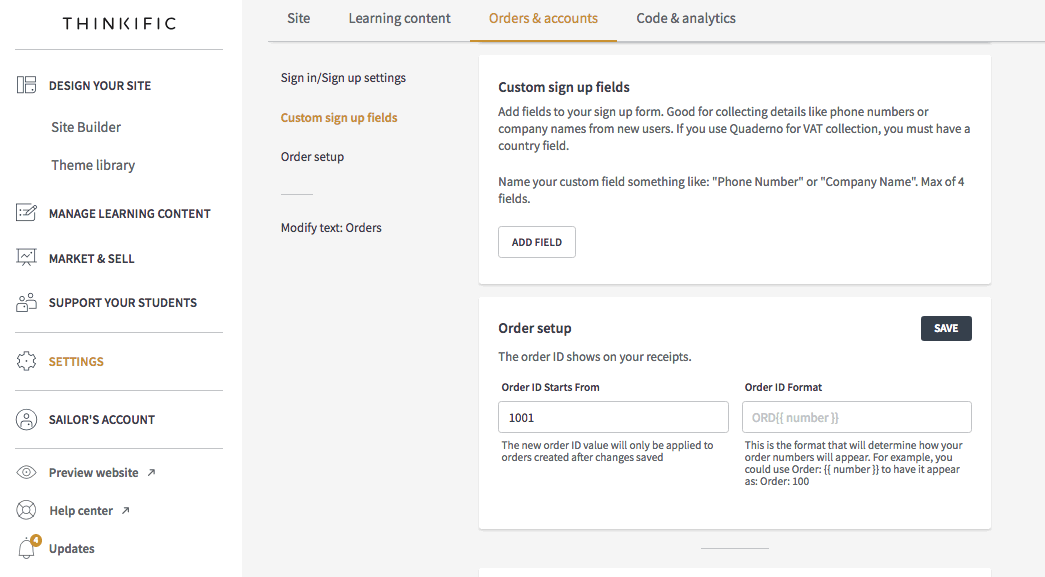 And that's it! You now have custom fields. To view the fields you have created, you can retrieve the data from user exports.
If you would like more information about the Custom Fields feature, or need more than the maximum of four, feel free to
contact us
.