Your site has several pages included by default that assist with the core functionality of your Thinkific site. Read this article to learn more.
---
Default pages have sections that automatically populate key information and fields. Site Builder also provides you with some great options to customize these pages by including additional sections to easily give these pages a more personal touch. You can add some branding, include an upsell, and more!
The following default pages are included on your site:
You are not limited to default pages! If you'd like to create an additional page, check out How to Build a Custom Page.
How to Edit a Default Page
To edit a Default page:
From your Admin Dashboard, select Design Your Site
Click Site Pages

Select

Filter,

and search using the

Default pages checkbox:


From the filtered list, select the Default page you want to edit in Site builder by clicking the pencil icon.
Once Site Builder opens, you will see that your default page has some pre-loaded sections. You can delete or edit these, or press the Add Section button to add more from the dropdown menu provided.
Default Pages
All Products
This is a list of all the published non-hidden products available on your site and will appear at yoursite.thinkific.com/collections/products. Additionally, a link to this page will appear on your site's header by default, but you can customize this.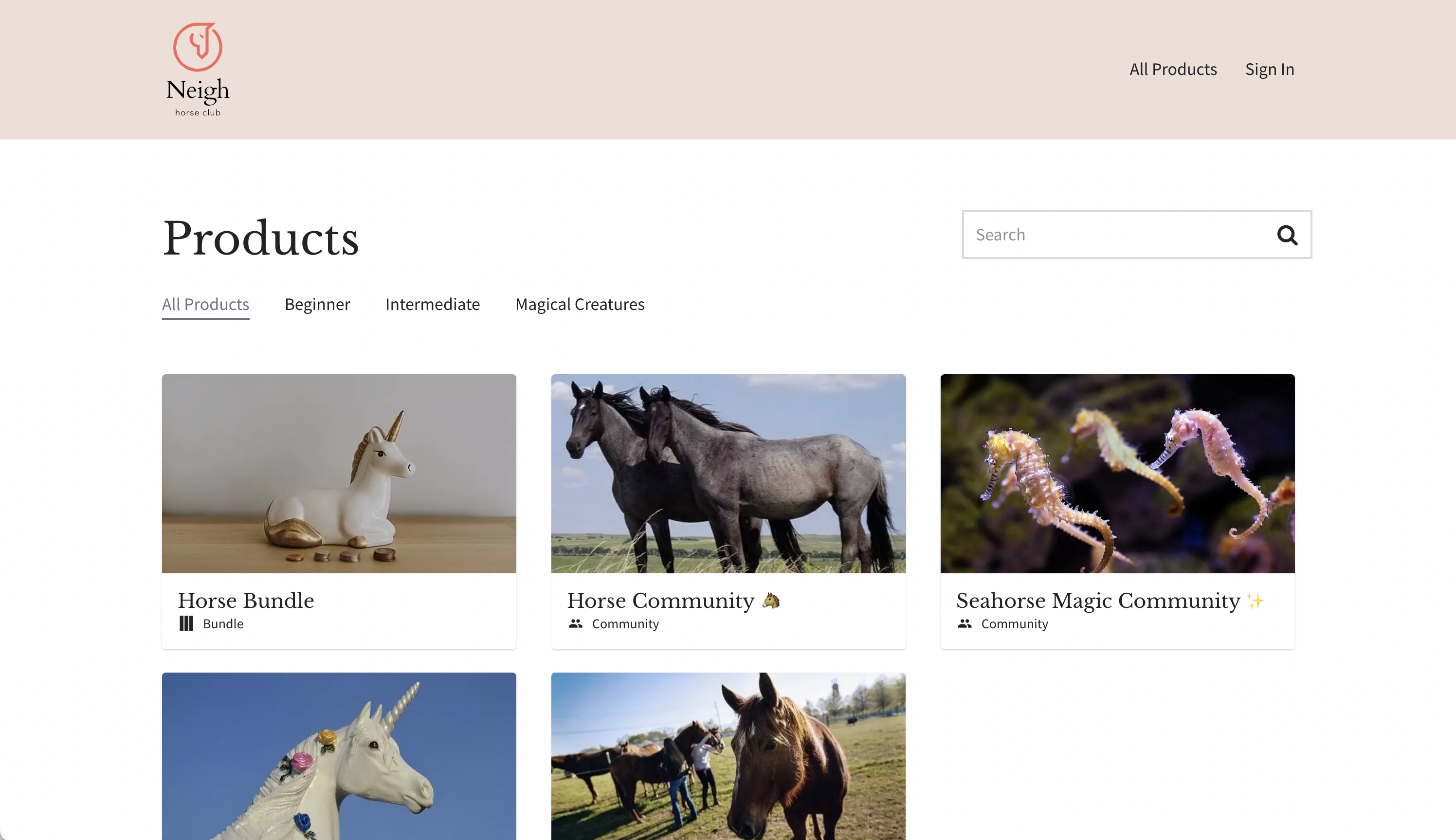 Please note that if you created your site before September 27, 2022, you will see an All Courses page with the URL yoursite.thinkific.com/collections/courses, instead of the All Products page mentioned above.
Student Dashboard
When a User signs up for your site, they have access to their own Student Dashboard to view and access all of the courses and communities they are currently enrolled in. Additionally, they can view their progress in each course from here.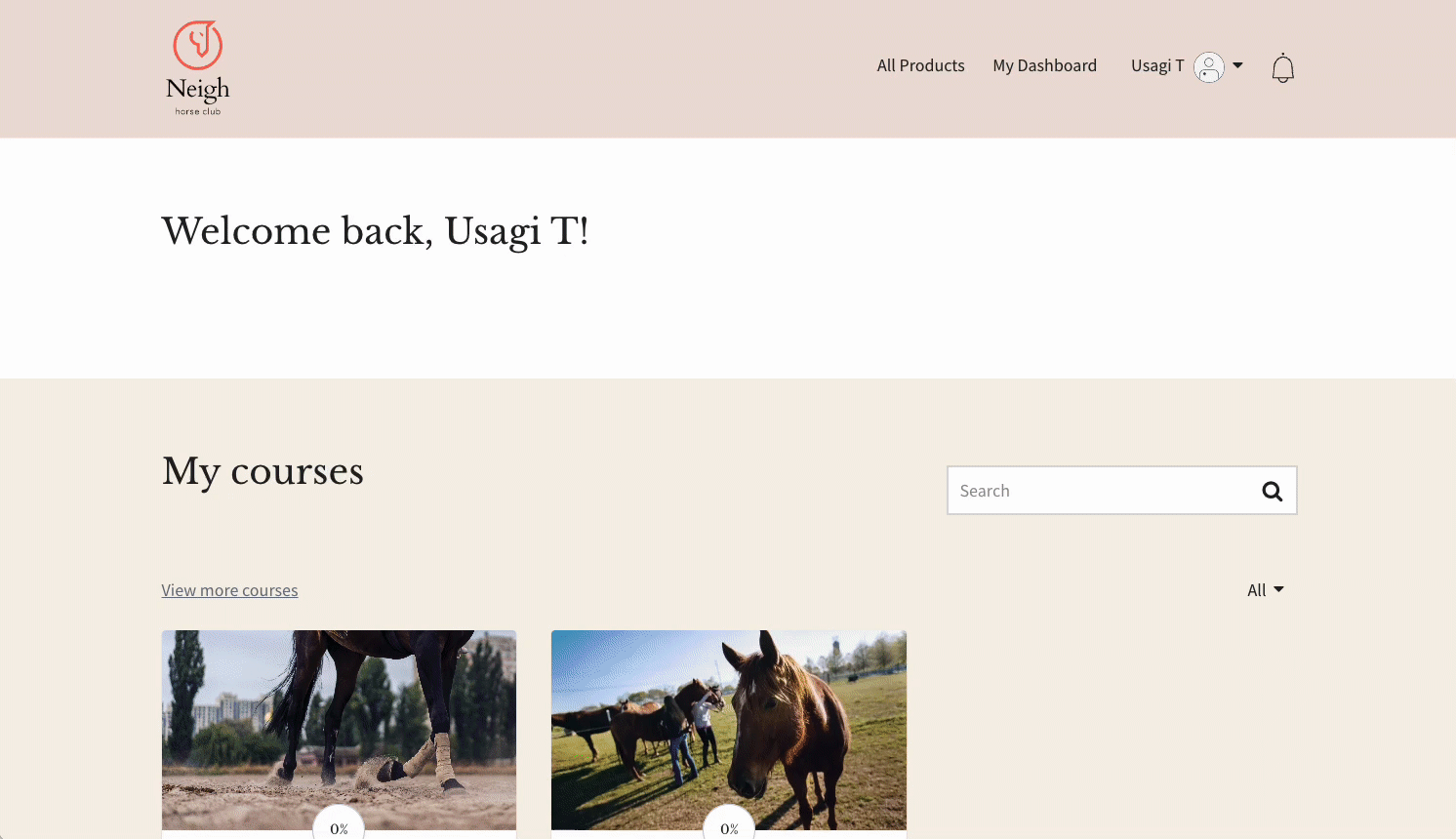 Checkout - thank you
Once a purchase has been made successfully, the user will see this thank you page. By default, we include a link to their receipt and buttons that will take them to the purchased products. You can add sections to personalize your message in this page, or include some call to action or upsell your student to another course.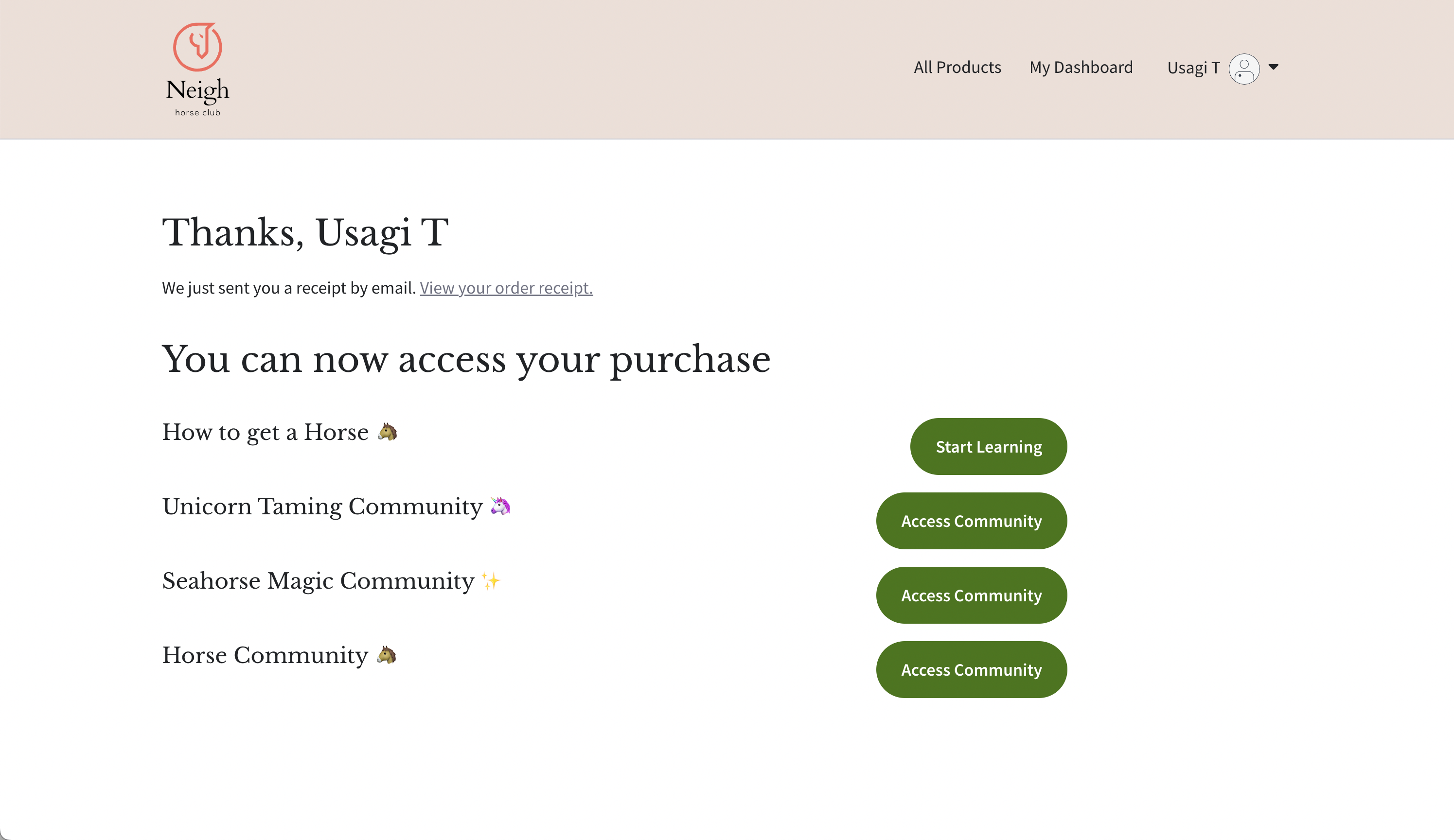 Sign in
This is the general sign-in page for your site that appears when a user clicks on the Sign In link in the top header navigation. The sign-in form will appear by default.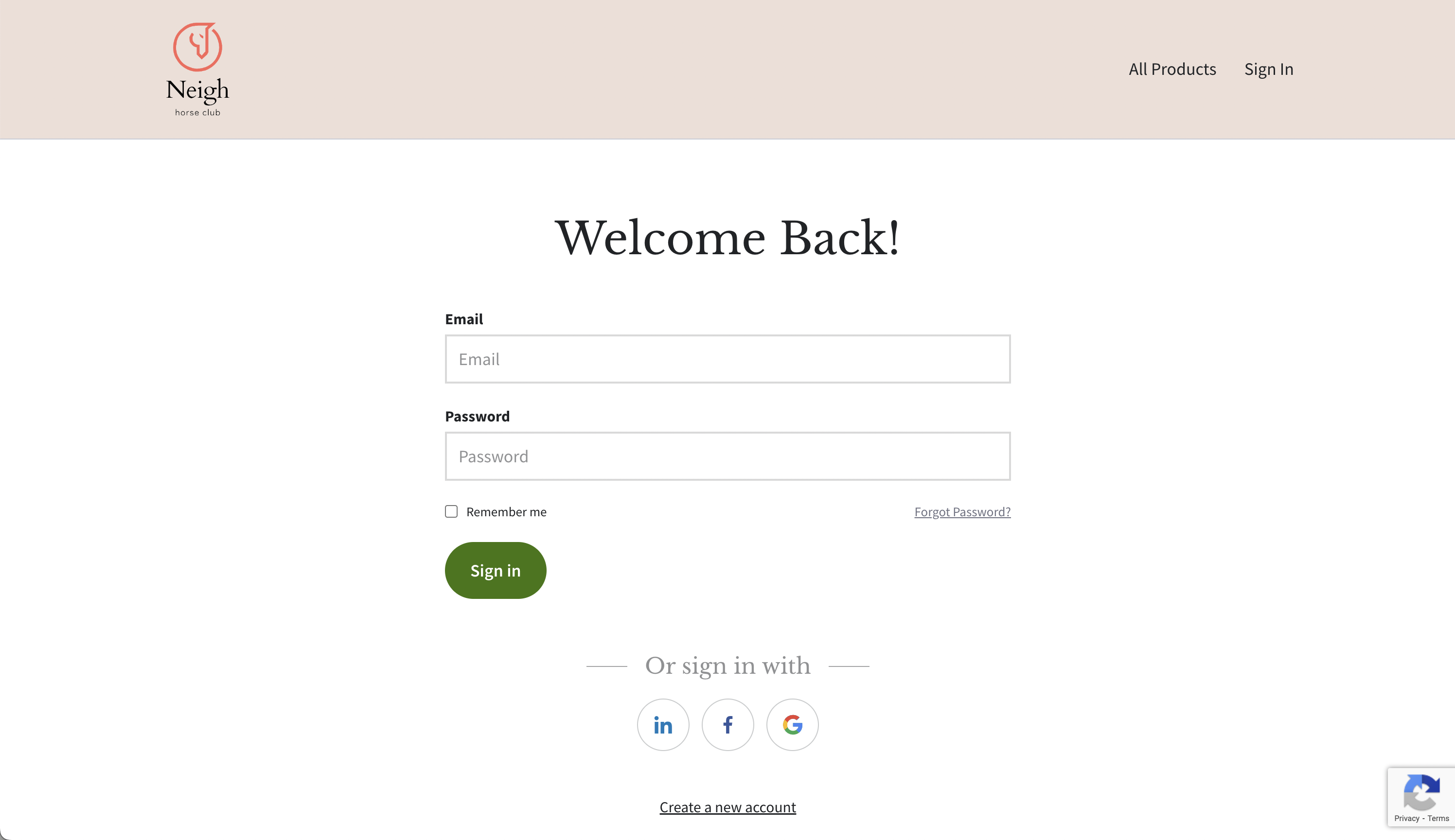 Sign up
This is the general sign-up page for your site. Visitors looking to purchase will have to fill out this form if they have not already created an account. The sign-up form appears on this page by default.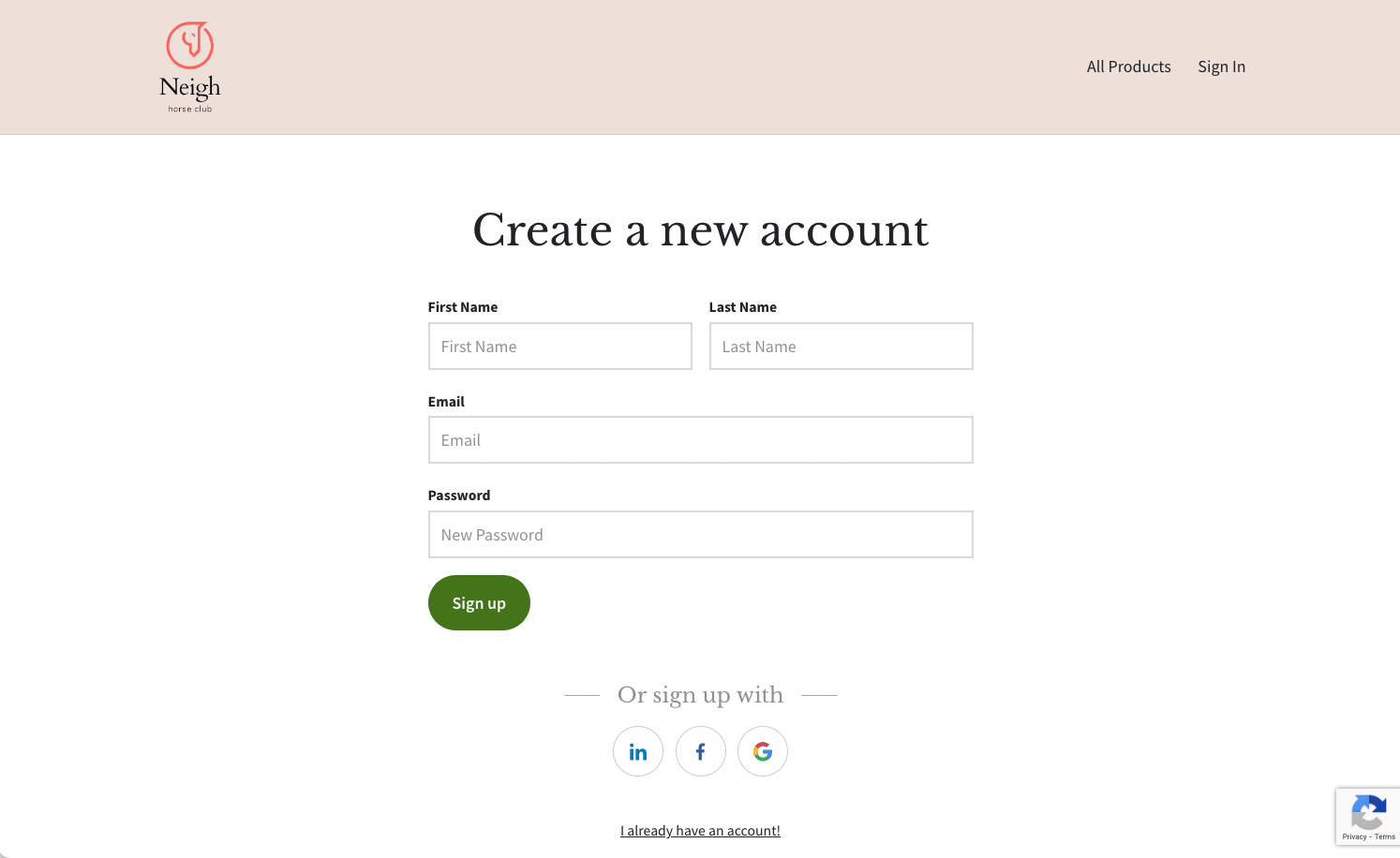 Student certificate page
This is the default page your students will see when they get a Thinkific certificate after completing 100% of a course with a certificate assigned. You may customize this page to give the next steps to your students, or to congratulate them for getting their certificate!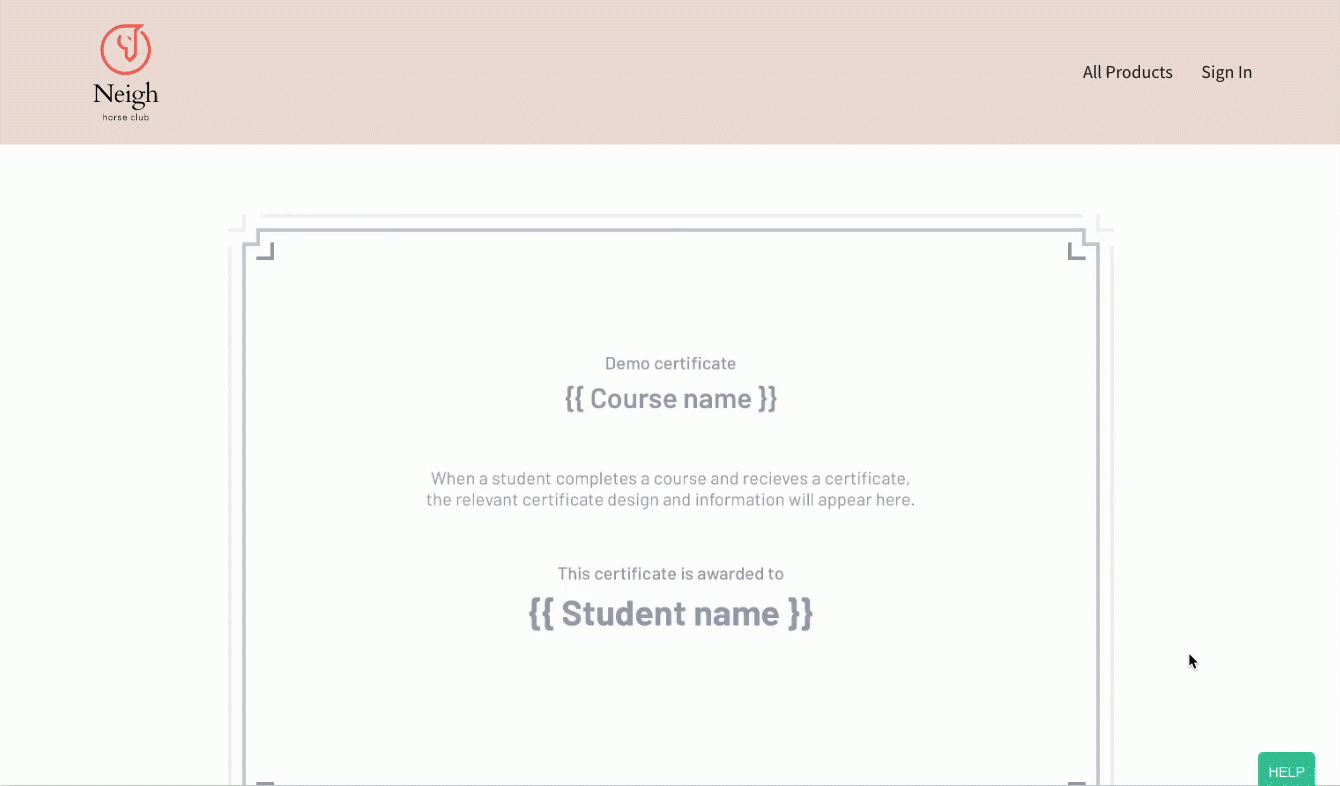 Coming soon page
If you are still in the process of building your Thinkific site, and you would like to start capturing leads interested in your Learning Products, you can set this Coming soon page as your homepage! Just as with other default pages, this page can be customized as you see fit.