Your site has several pages included by default that assist with the core functionality of your Thinkific site. Read this article to learn more.
---
Default pages have sections that automatically populate key information and fields. Site Builder also provides you with some great options to customize these pages by including additional sections to easily give these pages a more personal touch. You can add some branding, include an upsell, and more!
The following default pages are included on your site:
All courses page (Course catalogue)
Checkout pages:
You are not limited to default pages! If you'd like to create an additional page, check out How to Build a Custom Page.
How to Edit a Default Page
To edit a Default page:
From your Admin Dashboard, select Design Your Site
Click Site Pages

Select

Filter,

and search using the

Default pages checkbox:


From the filtered list, select the Default page you want to edit in Site builder by clicking the pencil icon.
Once Site Builder opens, you will see that your default page has some pre-loaded sections. You can delete or edit these, or press the Add Section button to add more from the dropdown menu provided.
Default Pages
All Courses
This is a list of all the published non-hidden courses available on your site and will appear at https://yoursite.thinkific.com/collections. Students will see a "View more courses" link in their student dashboard to prompt them to see what other courses you have available. You can also choose to add this link to your Header.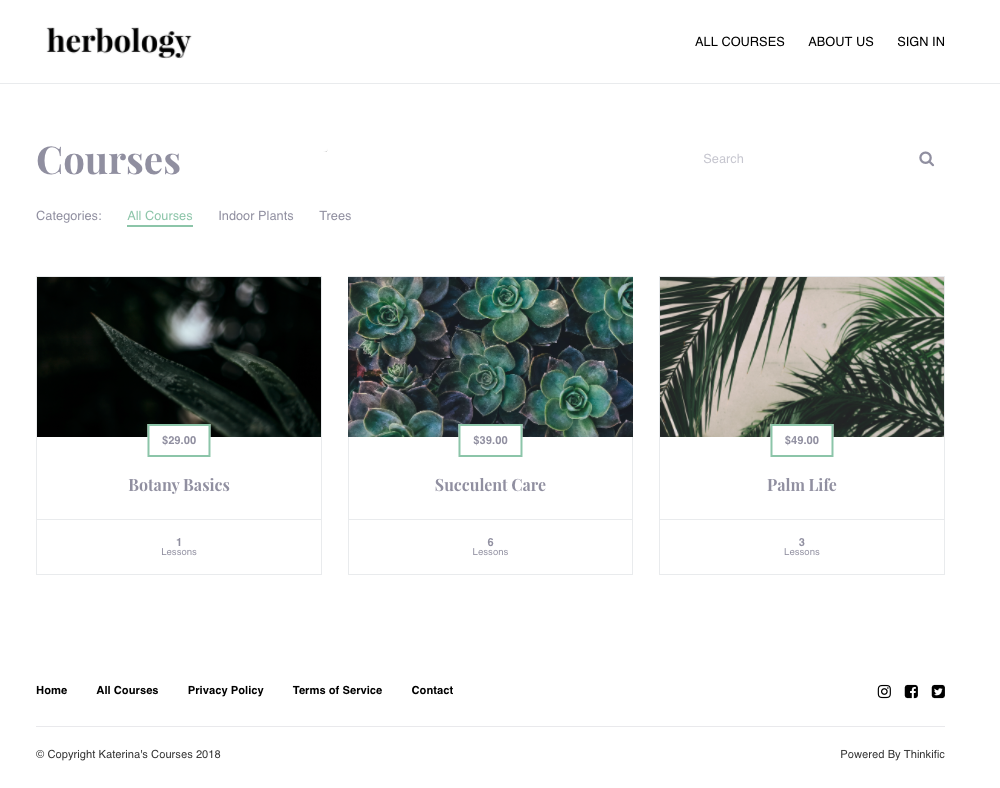 Student dashboard
When a User signs up for your site, they have access to their own student dashboard to view and access a list of all the courses they are actively enrolled in as well as view their progress in each course.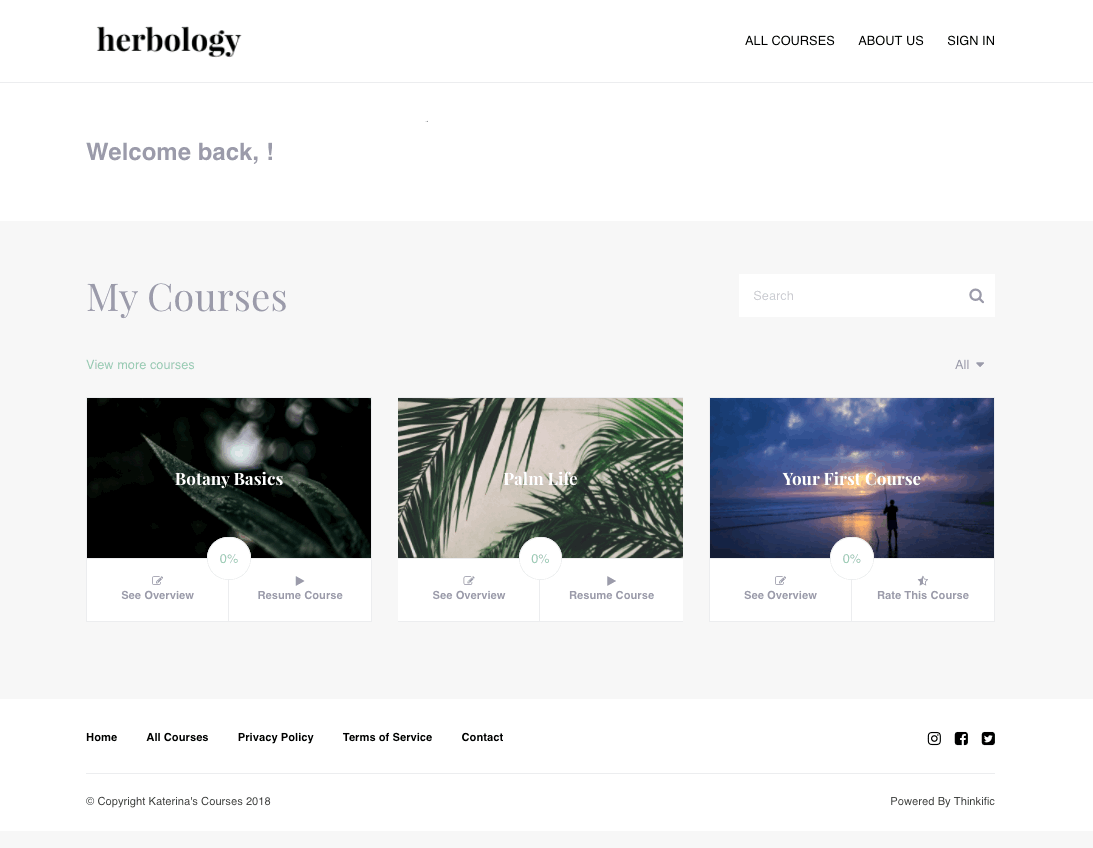 Two-Step Checkout - sign in
This is the page that your Users will see when they are enrolling in a course and are not already signed in. By default, this page will require users to sign in / sign up and will show them a preview of their order.


Two-Step Checkout - payment
This page is the second step in the checkout process, where your users will confirm their order and complete their purchase once they are signed in to your site.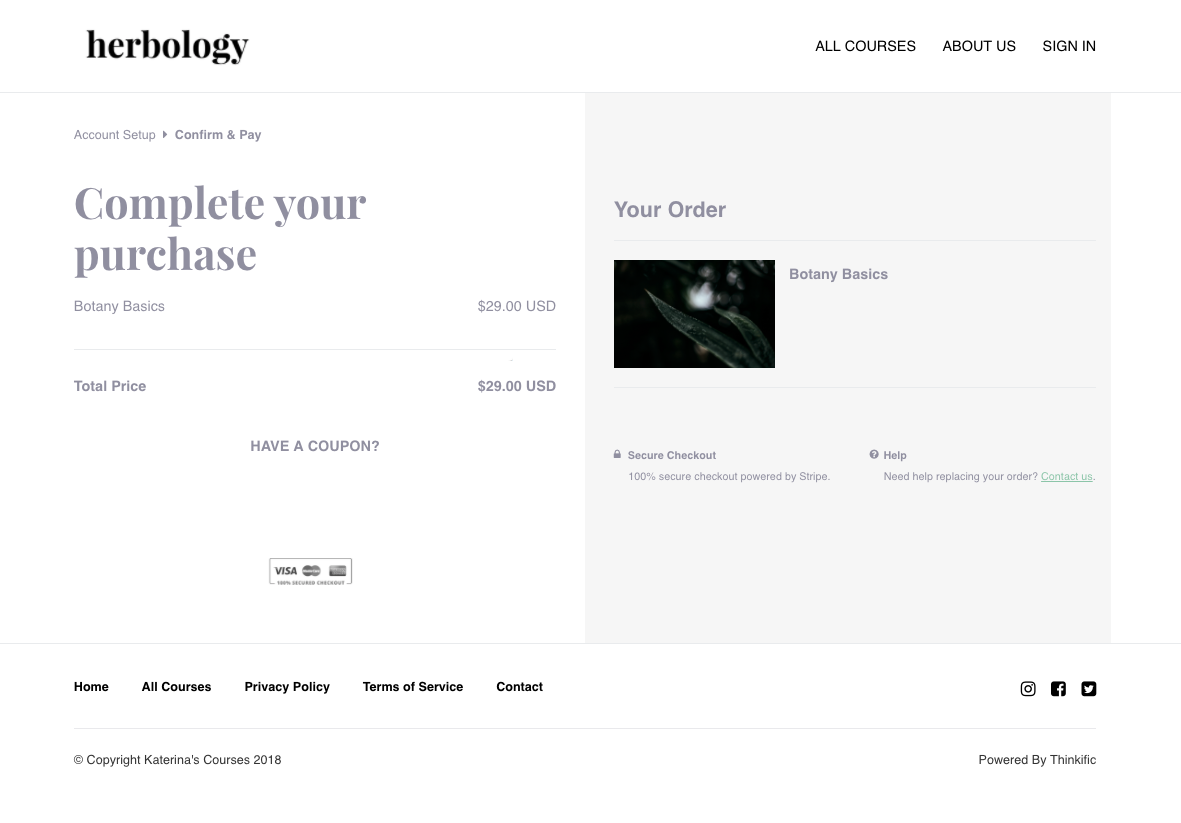 Checkout - thank you
Once a purchase has been made successfully, the user will see this thank you page. By default, we include a link to their receipt and a "Start Learning" button that will take them to the Course Player. Now would be a great time to add sections to personalize your message or include some call to action or upsell your student to another course.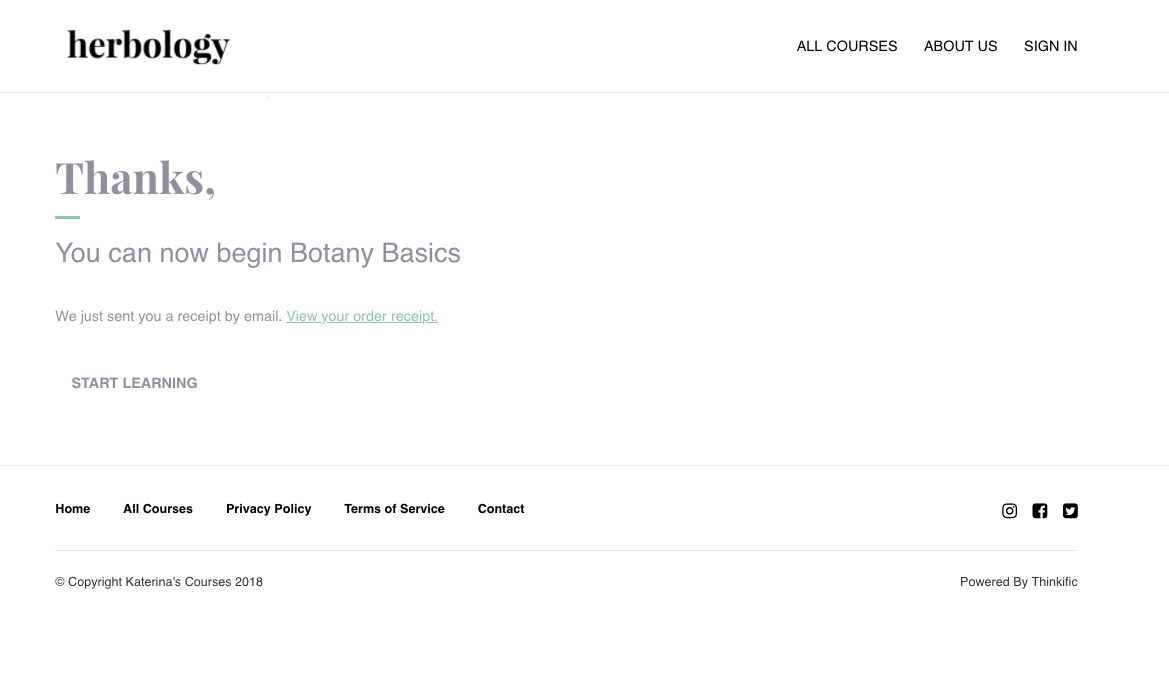 All checkout pages will display the course name and description for the course that has been selected. If you want to edit these details, check out Edit Your Course or Bundle Image & Description
Sign in
This is the general sign-in page for your site that appears when a user clicks on the Sign In link in the top header navigation. The sign-in form will appear by default.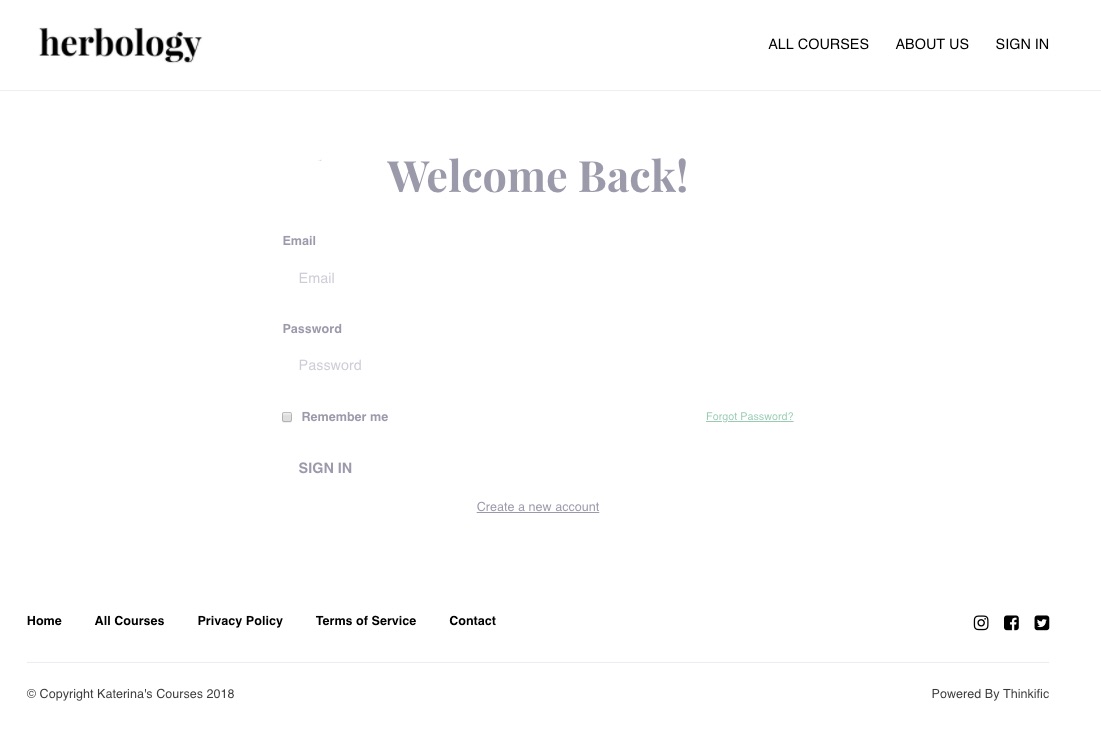 Sign up
This is the general sign-up page for your site that students see this form if they have not already created an account. The sign-up form appears on this page by default.