A Custom Page lets you add new pages to your website, to fill in any gaps or focus on content specific to your courses.
Does your Site Builder look different? Thinkific is currently trying out some improvements to our Site Builder, as part of our ongoing effort to improve our product. As a result, some of our customers may be seeing a different version of the Site Builder landing page, called Site Pages. If that's you, please take a look at this article, which explains some of the key differences.
In this article:
How to Link to Your Custom Page
About Custom Pages
A Custom page is a way of adding new content to your website, that is not covered by the Default pages included in our Site Builder themes. They are ideal for including an About Us page, Contact page, an FAQ, or anything else that you feel like adding. This is a great chance for you to personalize your site and give your users more information — about you, your courses, or your business!
How to Create a Custom Page
Go to Design Your Site
Open Site Builder
Click on Custom pages
Click Add custom page
Enter the name for your new custom page in the New page title field, and click Add
This will create a new Custom Page, and open the page for editing.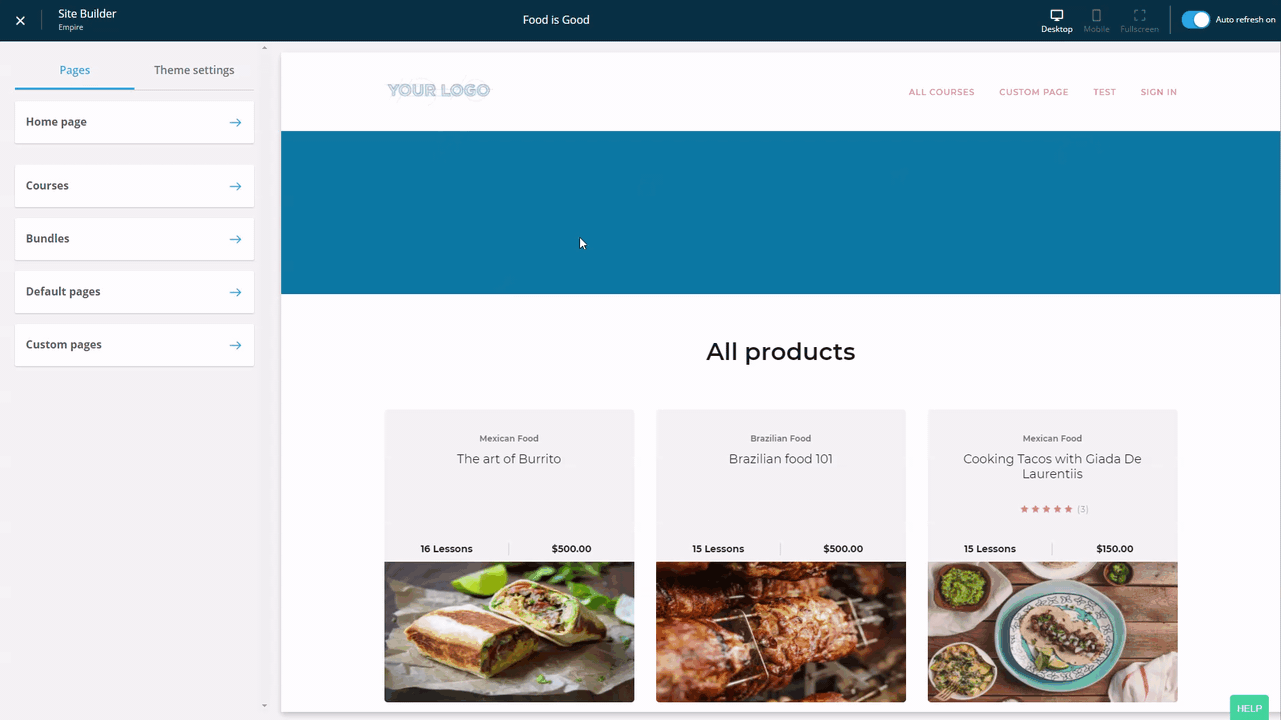 How to edit your custom page
Once you've created your custom page, you can get started adding in your sections with the Add Section button. A Custom Page can use any Site Builder section, so you have a lot of different options for building the exact page you want.
From the page settings menu, you can also:
Change your page name and description.

Change your page URL. You can only change the end URL — the beginning will default to your site URL like https://yoursite.thinkific.com/pages/about-me. You can also use the Copy URL link to quickly share the full link.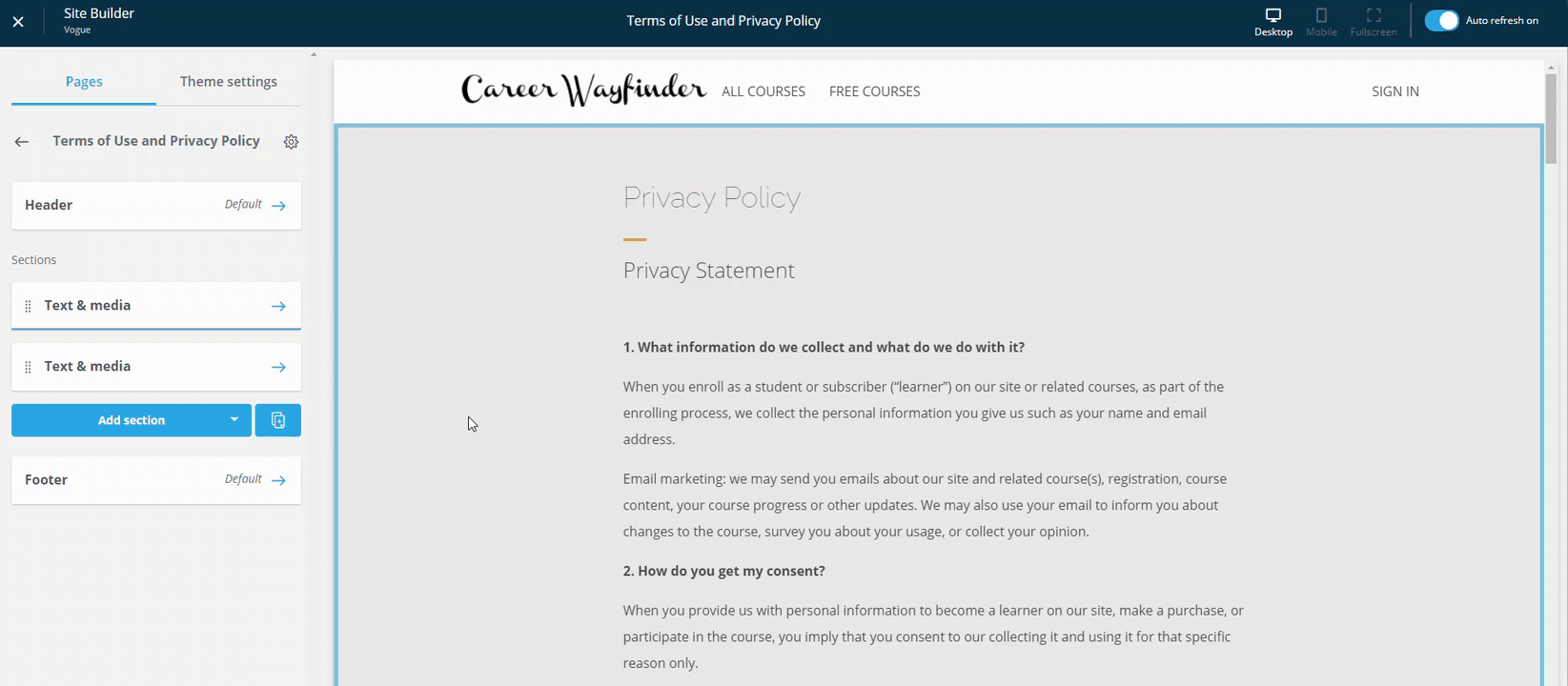 Set the page to be private to users who are logged in or have an active enrollment in a specific course or bundle (see below for more on this).

Delete your page (note this is permanent):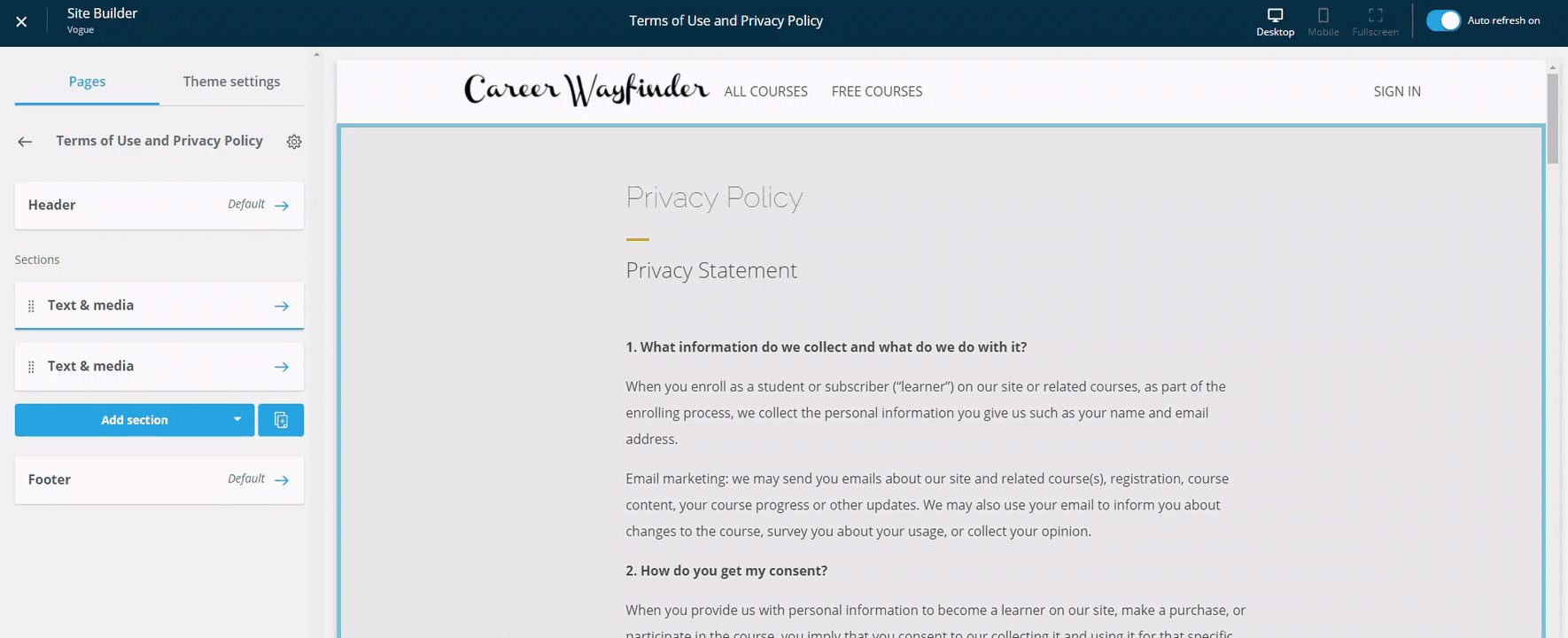 How to Link to Your Custom Page
Once you've made your page, don't forget to add a link to your site menu so your users can access it! You can add a link to your header by going into your Header section on any page and adding a link block. Or you can do the same thing in your Footer, if you'd prefer to link the page from there.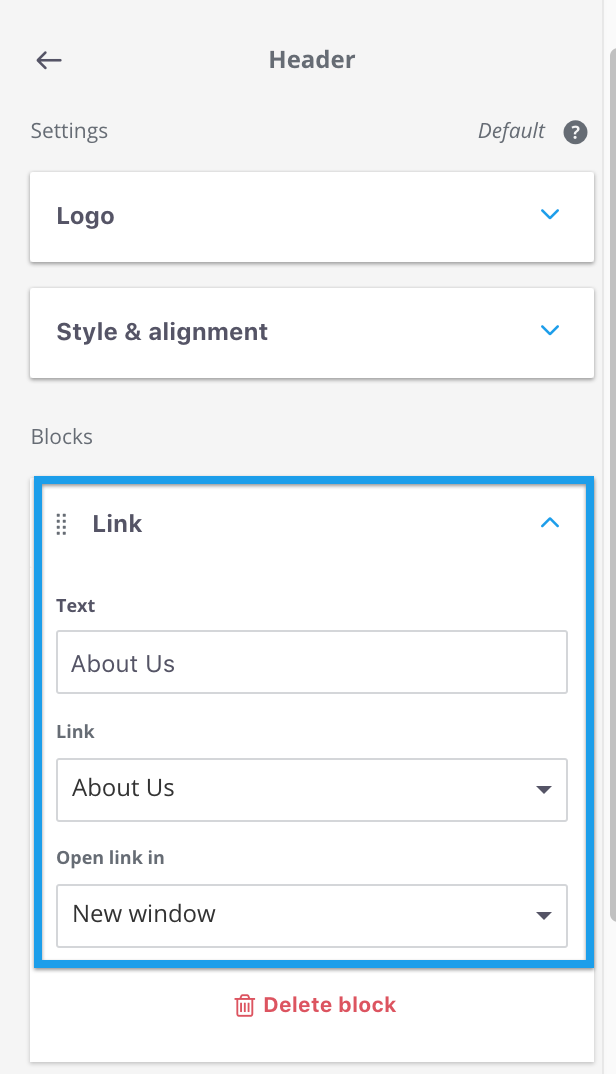 Private Custom Pages
Once you've created your custom page, you can set access to the page as private so that:
only users signed into their account on your Thinkific site can access the page,
or only users enrolled in a specified course or bundle can access the page (available on the Pro plan or higher).
Click here to learn more about Private Custom Pages.