You can allow students to create their own accounts or manually create new users on your Thinkific site!
---
There are a few ways a new user account can be created on your site:
A student can create their own account while enrolling in a course
As the Site Owner or Site Admin, you can manually create a new user
A user can sign up from your Create a New Account page
Create an Account by Enrolling in a Course
The simplest way for an account to be created is during the course enrollment process. A student is required to create an account in order to enroll in any of your courses.
When a student clicks the Buy or Enroll button on your course landing page, they will be prompted to create an account and complete the checkout to enroll in your course.
Make sure to Publish Your Course and Set Your Course Pricing to allow students to enroll!
Manually Create a New User
You also have the option to manually create new users. You must be the Site Owner or a Site Admin to manually create a new user.
This is great if you would like to provide a student with free access to a paid or Private course. You can also assign a user role while creating a new user, which you can check out below:
How to Manually Create a New User
Go to Support Your Students
Select Users
Click + New User on the top right
Fill out First name, Last name, Email address
Don't worry about filling out External source and Company. External source is a field that is automatically filled out with some integrations like Infusionsoft and Company is a deprecated field. We recommend using Custom Fields if needed instead.
Fill out any Custom Fields if needed
Under Password, select User chooses their own password or Manually set user password. If you select User chooses their own password, make sure to enable

Send site welcome email

in the next step.

Optional: Under Notifications, enable Send site welcome email. Your Site Welcome Email will prompt a new user to create their own password. We recommend leaving this on if you selected User chooses their own password in step 7.


Steps 9 through 11 are optional and will be available based on your current Thinkific plan. Click the feature linked in each step to learn more!

Optional: Under Enrollments, enroll your new user into desired courses
Optional: Under Groups, add user to one or more Groups
Optional: Under User roles, assign a user to a role. If no role is selected, they will have a student account
Click Save on the top right. You can click Save & Add Another if you need to create multiple new accounts!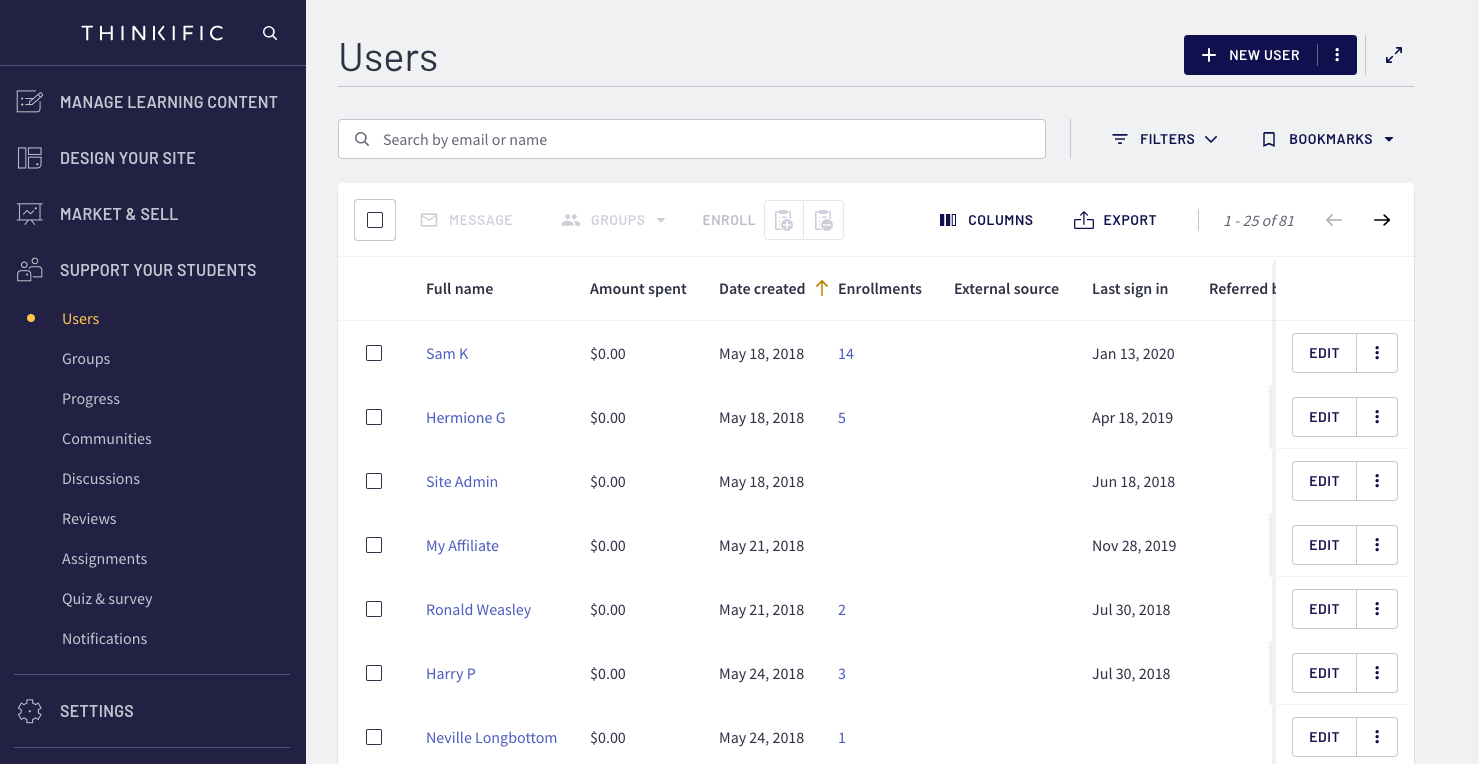 Sign Up Using the Create a New Account Page
New users can also create their own accounts by using your Create a new account page. This page can be accessed by clicking Create a new account at the bottom of your site sign in page: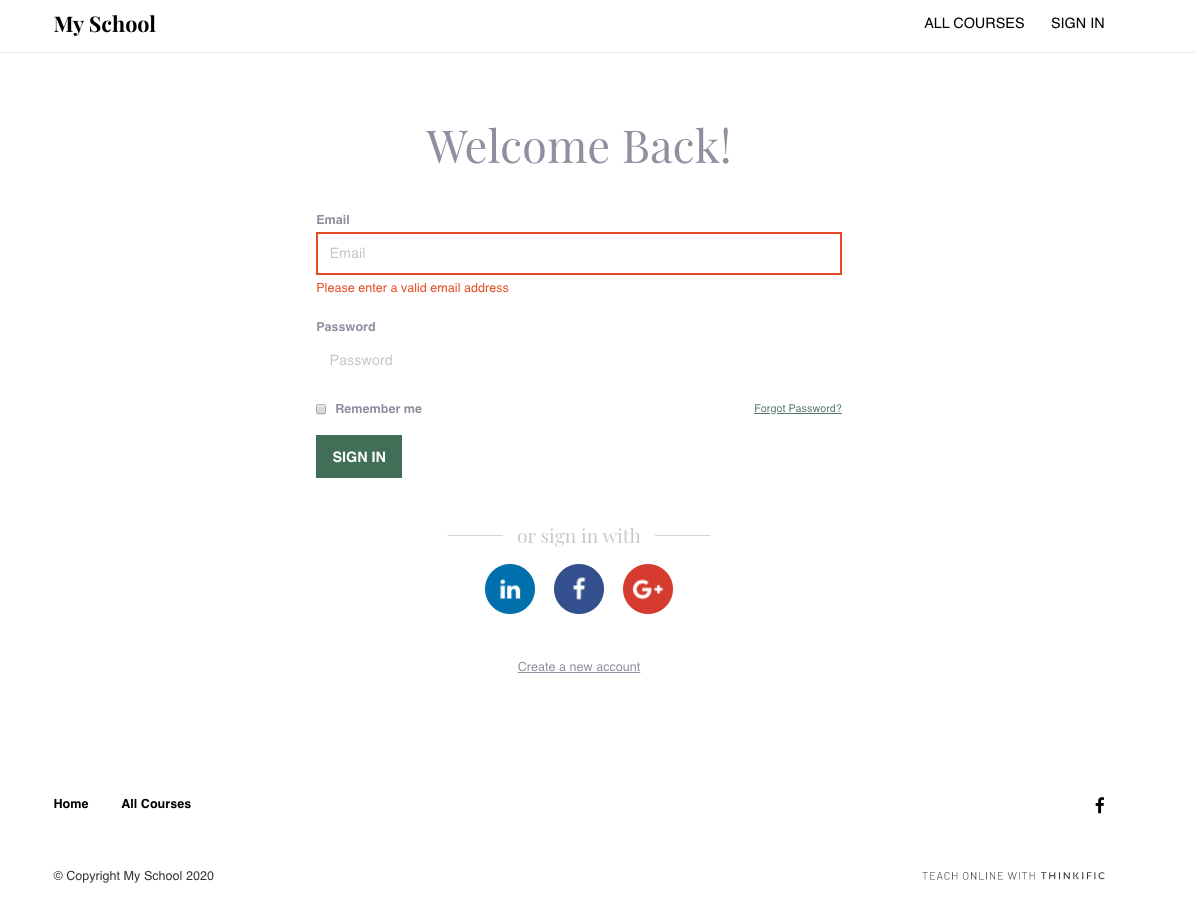 You can also access it directly at yoursite.thinkific.com/users/sign_up. You can simply replace yoursite.thinkific.com in the previous example URL with your Thinkific URL!
This method of sign up is not common because an account will be created without any enrollments. This means your new user will be able to login, but not have access to any of your course content yet!
If can be helpful to use this option if you would like new users to sign up on their own and then later assign a specific user role such as:
Alternatively, you can simply manually create a new user and assign a role when you create them!