Note: This feature is available to anyone using a Site Builder compatible theme.
Allow your students to conveniently access your Thinkific course site by enabling login via Facebook, Google, and LinkedIn. Enabling these options are easy; simply login to your Thinkific course site, head to your Settings, and under the Orders and accounts option, check off the box for any of these social login options: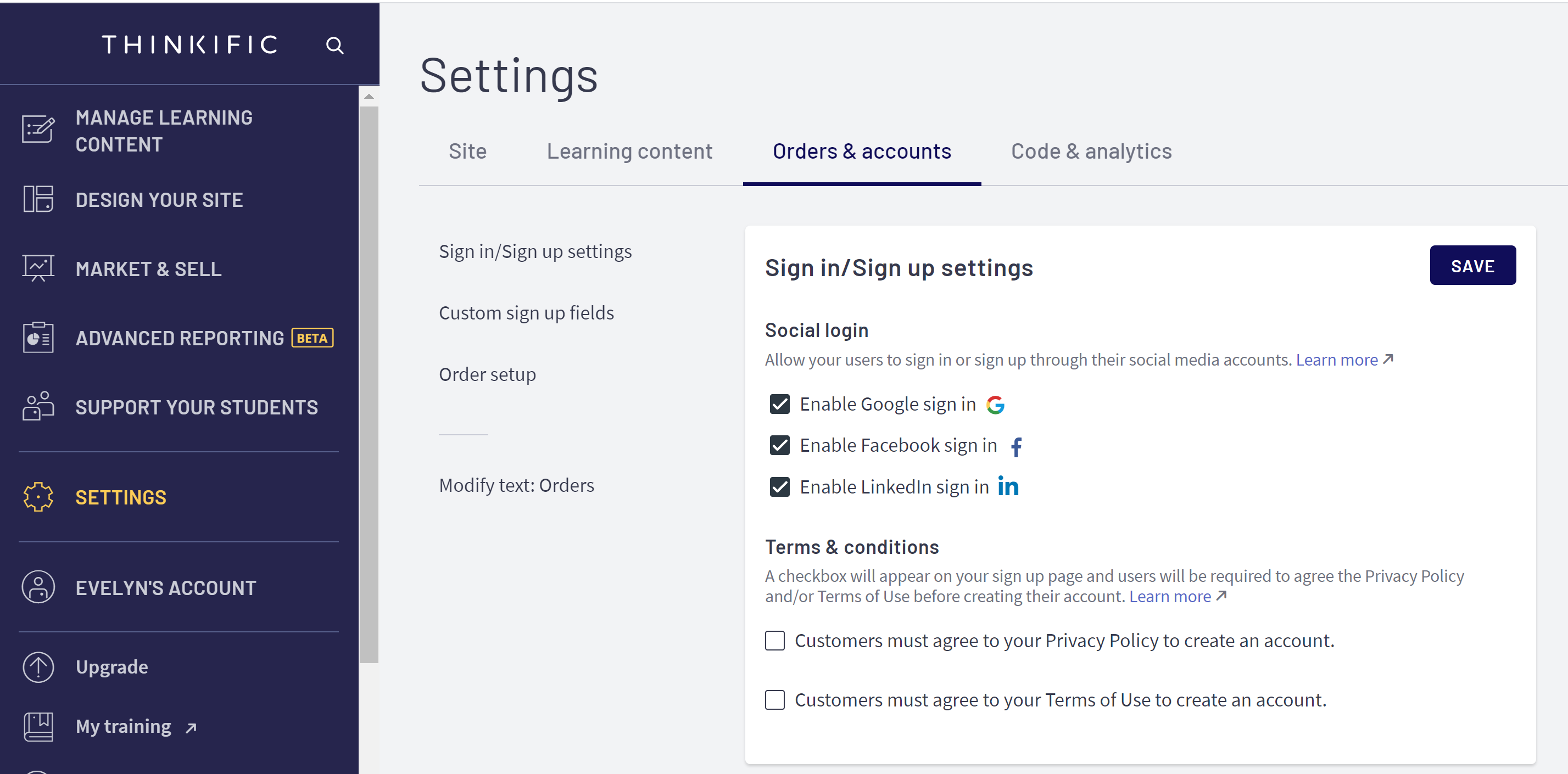 Once enabled, your students can choose to login with these options on your sign in and sign up pages.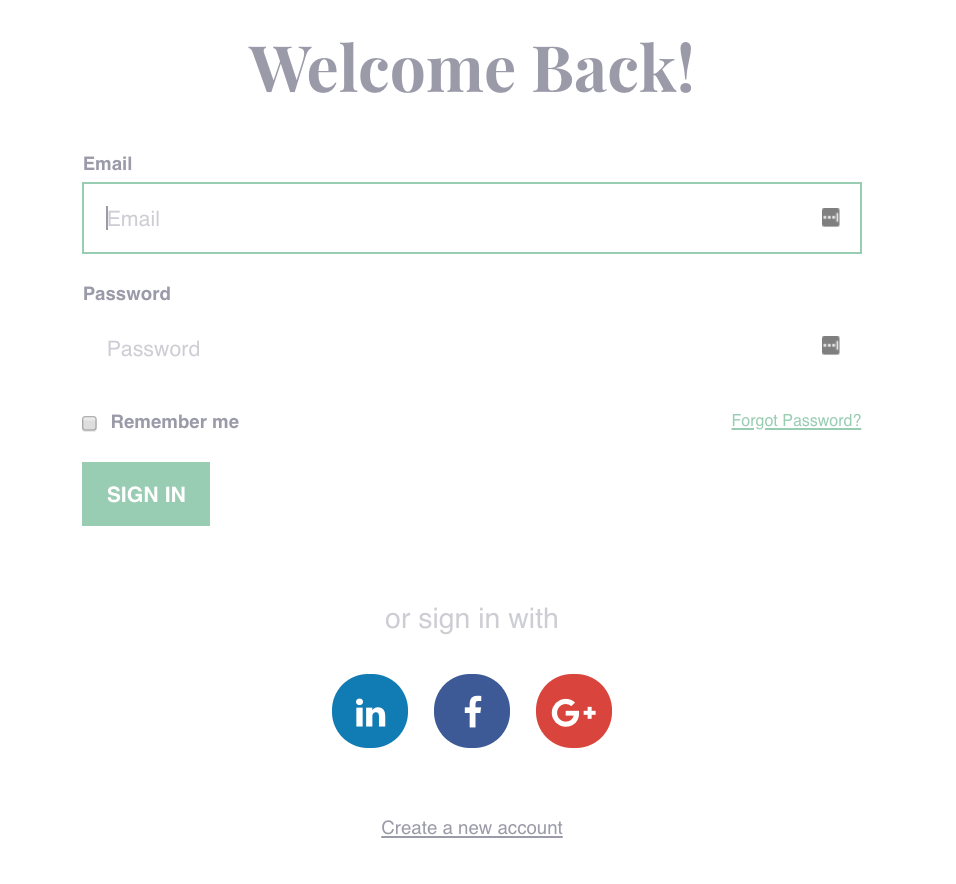 Your students will now have one less email and password combo to remember, and you can get back to focusing on creating awesome new content for your students.