If you're subscribed to one of our paid plans, you're free to change or cancel your subscription at any time.
---
To update your subscription:
Select Your Name's Account
Click Update Plan
You will then be taken to the Subscriptions Page

Upgrading Your Plan
If you're already on a paid plan and you would like to switch to another plan, any extra charges due will be made on a prorated basis to the credit card that you currently have on file with us.
From the Subscription Plans page, select your new plan to be taken to a confirmation screen where you'll see an overview of your new plan and billing information. You can change your saved card from this page if you need to.
When you're ready, hit Purchase. You'll be charged and will have instant access to all the features of your new plan!
Downgrade your plan
Click Update Plan found under Your Name's Account. Select the plan of your choice, and follow the prompts on the screen. To complete the downgrade, click Update Plan: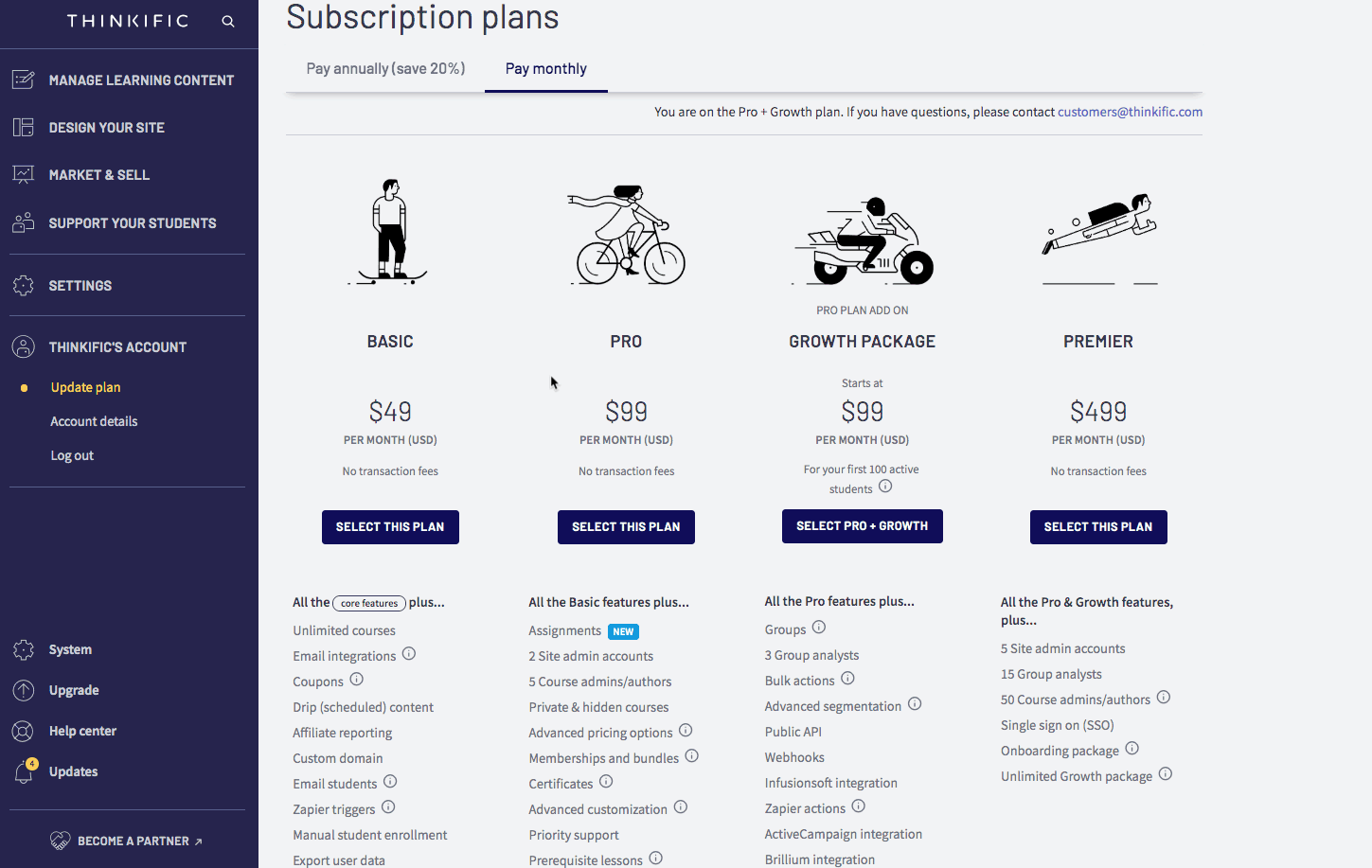 If you downgrade to our Free plan, there is a limit of 3 courses. Learn more here: What happens when I cancel my Thinkific subscription?