Product Cards are an important part of setting up your site for success—think of them as mini sales pitches for your courses, course bundles and communities.
---
In this article:
How to Customize Product Cards
Pages and Sections Product Cards are Displayed
About This Feature
Product cards provide an eye-catching visual representation of your products and typically contain the name of the product, a selected image for that product, a short description, as well as the price contained within the product.
Product cards appear on various site pages and sections and may vary slightly depending on the theme you've chosen for your site.
If you're a new creator, take a few minutes to check out the following video for a quick overview of how course cards specifically work. Once you've watched the video, the steps below will walk you through setting up your own product cards for not only courses but bundles and communities as well!
How It Works
When you create a new product, a corresponding product card is automatically created.
In the image below, you can see an example of how product cards appear on the main page of a site: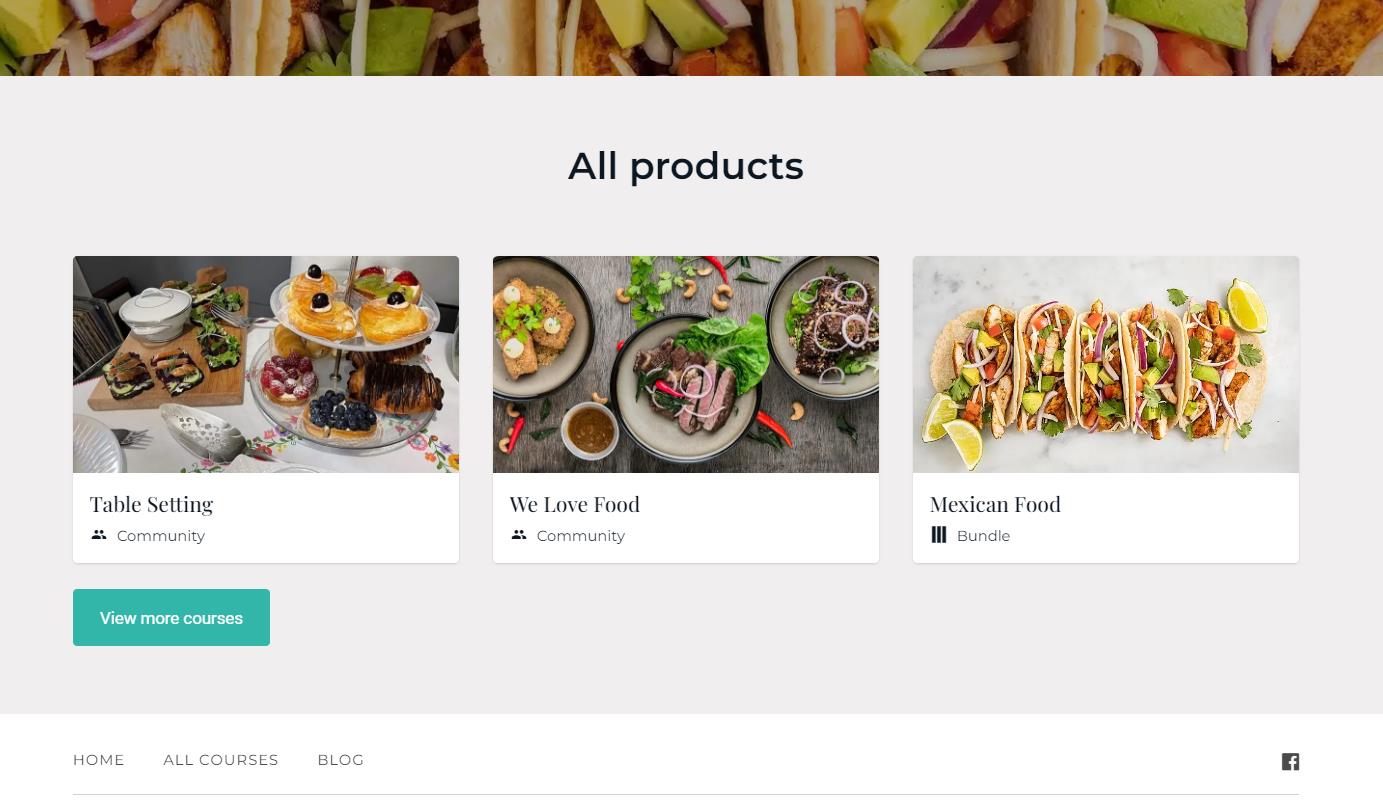 You'll find product cards in various sections and pages on your site. Depending on the section types they are displayed in, clicking on the card will take you to the product landing page where students can learn more about your product and purchase it.

Product cards are also displayed on your checkout pages.


How to Customize Your Product Cards
The information shown in your product cards is taken from your product settings and the name you set for your product. If you need to make changes to what is displayed, take a look at:
Edit Your Product Image & Description
Product cards also display pricing, category name and details of what is included that can be customized quickly within your site pages by checking/unchecking the available settings boxes:


Pages and Sections Product Cards are Displayed
Typically, you can find your Product Images:
On your course, course bundle and community cards
On your checkout pages
Your Product Description:
Depending on your theme, this includes:
Your Product Cards:
Important Considerations
Your product cards, course, community, bundle images, and product descriptions will appear in different areas depending on your theme.
Product cards may vary in appearance based on the theme you have selected for your site.
---
More About Product Cards
Edit Your Product Image & Description
How to Rename Your Course or Bundle