When you are creating your course, you will have the option to customize the image and description that will appear on the course card in various areas of your site - from your home page to checkout pages!
Looking to update your course landing page banner? Check out Course and Bundle Banners.
---
In this article:
How to Edit Your Course Description
How to Edit Your Bundle Description
About Course Cards
Course cards are an important part of setting up your course - think of them as mini sales pitches for each of your courses!
A course card typically contains the name of the course, a selected image for that course, a short description, as well as the price and number of lessons contained within the course - this information may vary slightly depending on the theme you've chosen for your site. Your course card appears in various places like your All Courses Page, and Checkout.
If you're a new course creator, take a few minutes to check out the following video for a quick overview of how course cards work. Once you've watched the video, the steps below will walk you through setting up your own course card!
Important Considerations
When adding your text and images to your course cards, it's important to think about all of the places this information will appear. In the image below, you can see an example of how course cards appear on the main page of a site.
Your course cards, course and bundle images, and course and bundle descriptions will appear in different areas depending on your theme.

Typically, you can find your Course and Bundle Images:
Your Course Description:
Depends on your theme- this includes (but is not limited to):
Your Course Cards:
How to Edit Your Course Card Image
Go to Manage Learning Products
Select Courses
Click on the course you want to edit
Select Settings
Select Course image & description
In the photo box beside Course image, click Upload
Drag and drop an image file or click to Select (Recommended file types: JPG, PNG and GIF. Recommended dimensions: 760 x 420px. The maximum image size is 4MB.)
Click Upload
Click Save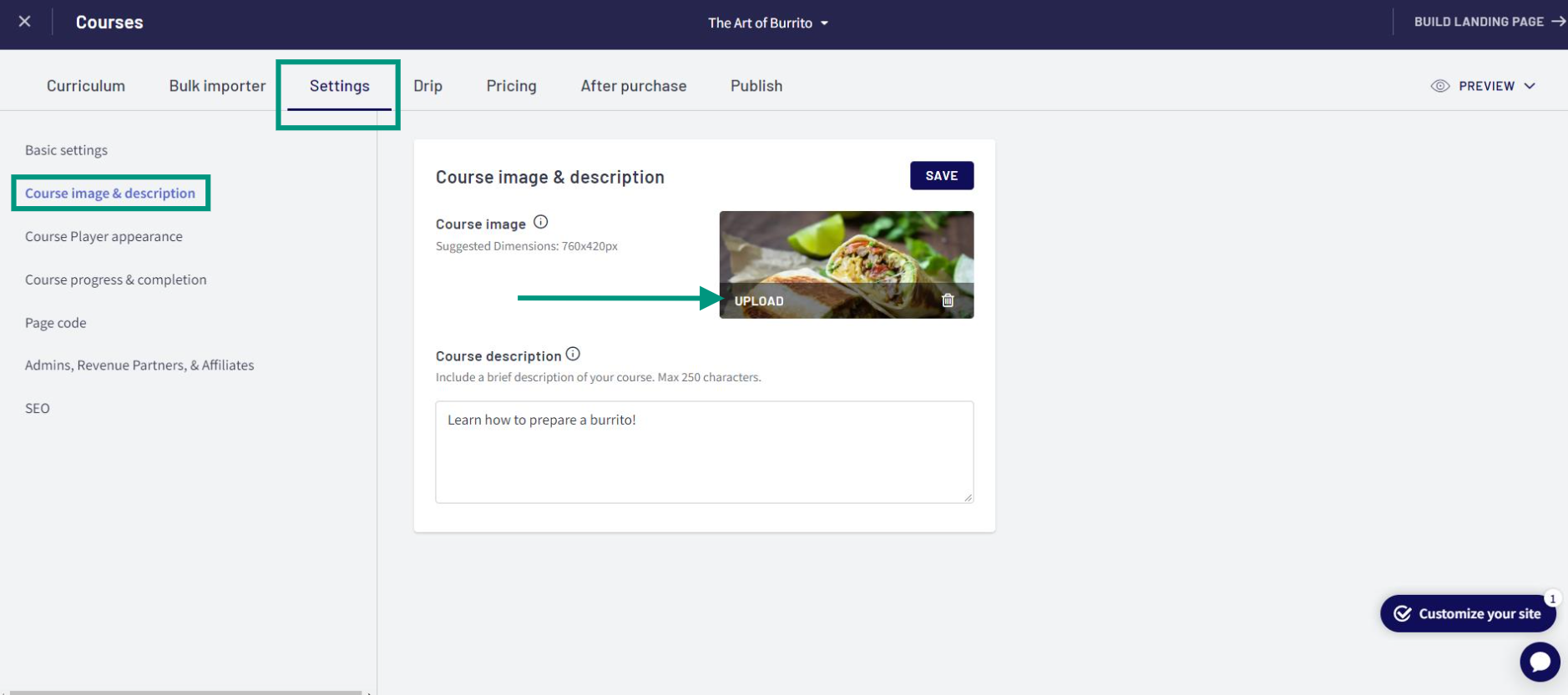 If you experience any issues when uploading, check out: Why can't I upload an image to my site?
How to Edit Your Course Description
Go to Manage Learning Products
Select Courses
Click on the course you want to edit
Select Settings
Select Course image & description
In the Course description field, input your desired text (maximum 250 characters)
Click Save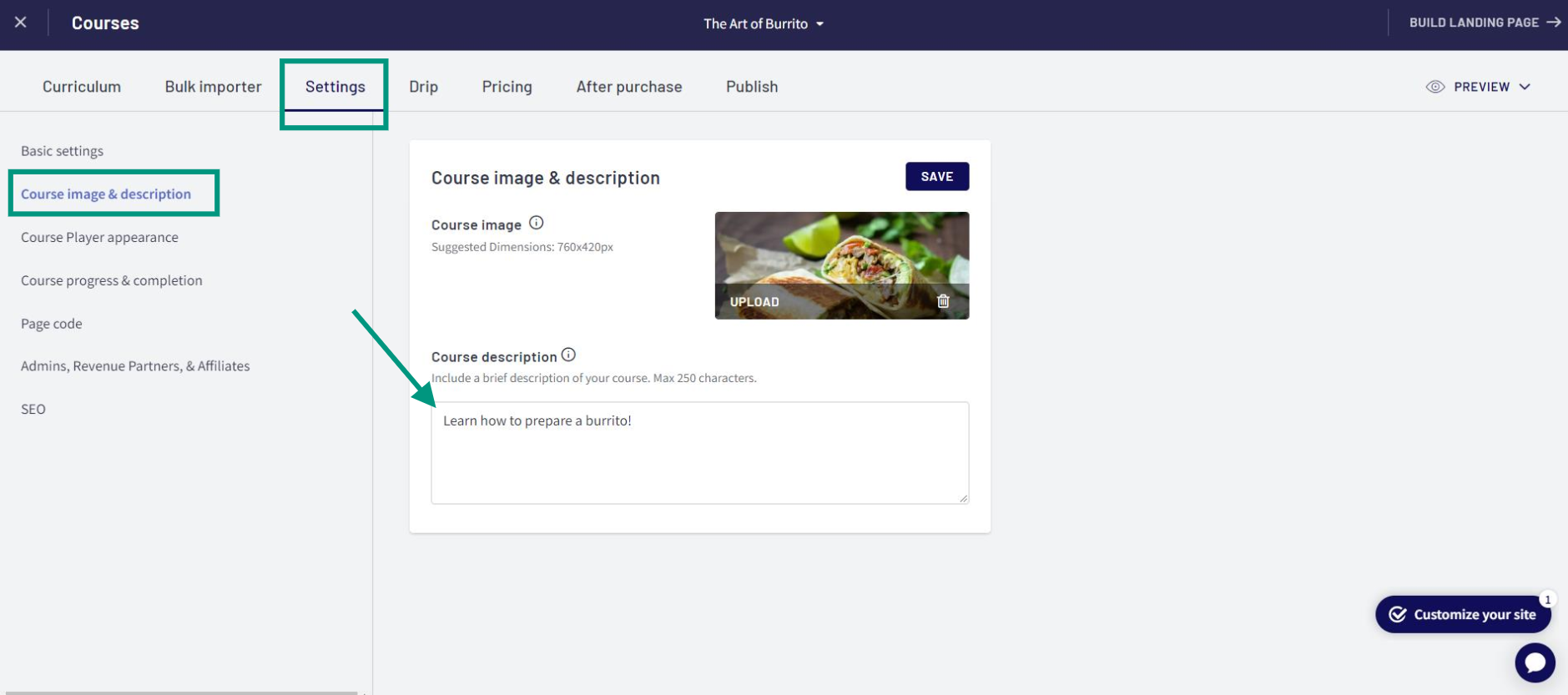 How to Edit Your Bundle Card Image
Go to Manage Learning Products
Select Memberships & Bundles 
Click on the bundle you want to edit
Select Settings
Select Bundle image & description
In the photo box beside Bundle image, click Upload
Drag and drop an image file or click to Select (Recommended file types: JPG, PNG and GIF. Recommended dimensions: 760 x 420px. The maximum image size is 4MB.)
Click Upload
Click Save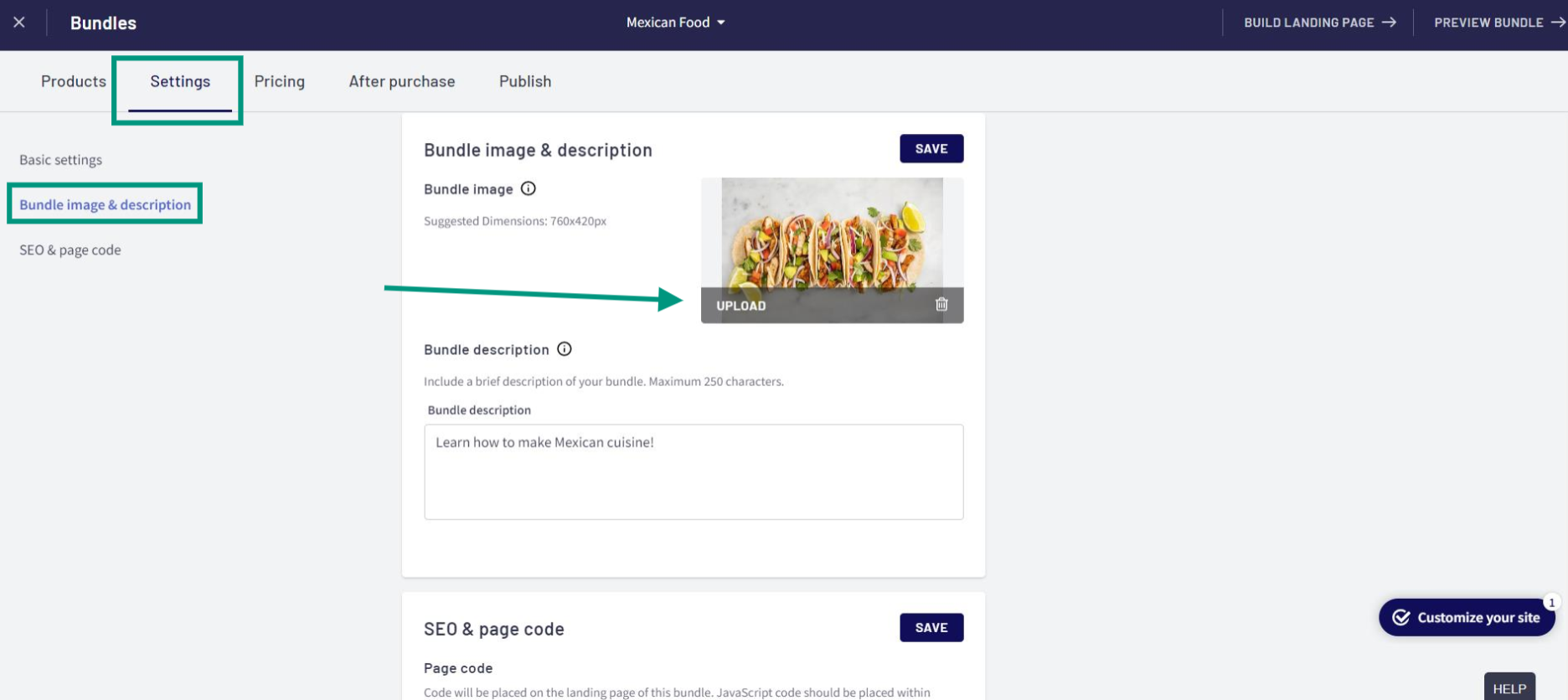 How to Edit Your Bundle Description
Go to Manage Learning Products
Select Courses
Select the Memberships & Bundles tab
Click on the bundle you want to edit
Select Settings
Select Bundle image & description
In the Bundle description field, input your desired text (Max 250 characters)
Click Save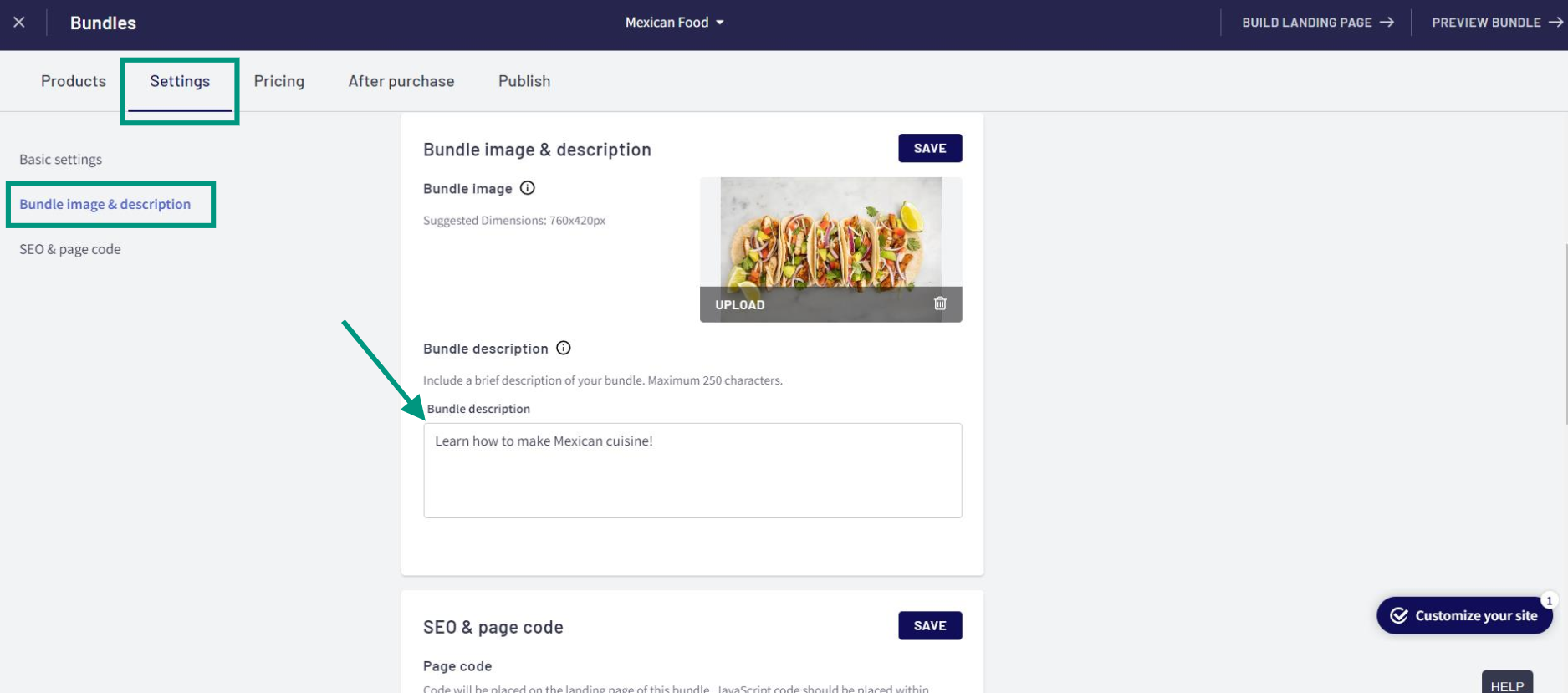 Learn More About
How to Crop Your Course Card Images
Build Your Course Landing Page