Ensure that you can establish the most efficient processes to manage, maintain and scale your Thinkific site. Whether it is setting up tracking, reducing hands-on work through automation, or establishing effective student support - these apps have you covered!
---
In this article:
Accessing App Categories
Business Operations Key Features
Accessing App Categories
The Thinkific App Store includes a Business Operations category and is the place to go to install any related apps.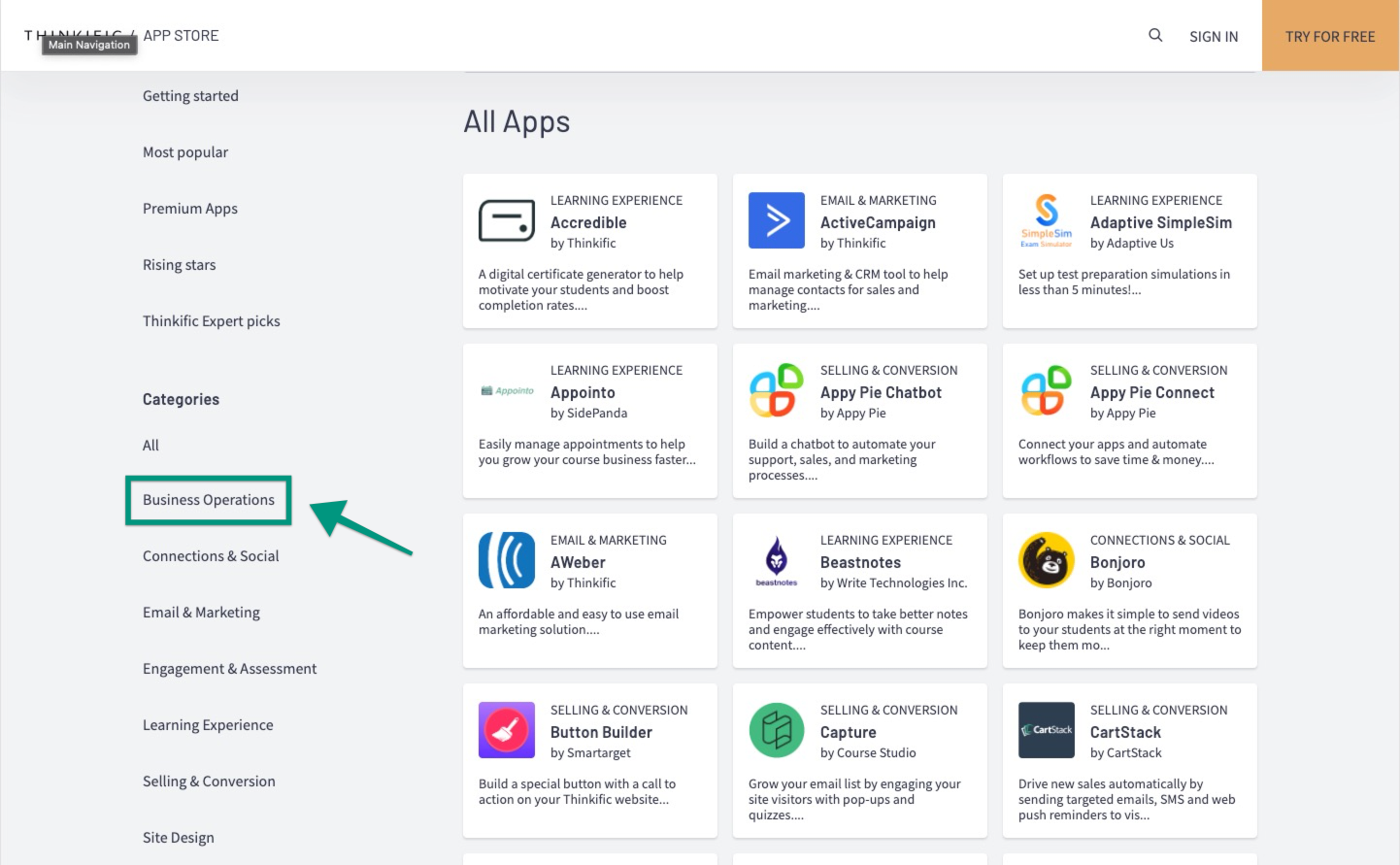 Business Operations Key Features
The Business Operations category helps you to streamline processes and improve the efficiency with which you manage your online business.
Below you can find some key features that the Business Operations category offers:

These are just a few examples of the use cases and apps in the Business Operations category - check out all the available Business Operations apps in the Thinkific App Store!
---
More About Business Operations
Track Additional Events in Mixpanel Using Event Hooks
Facebook Pixel Tracking When Using After Purchase Flow
How do I track student engagement?