Use your Student Progress reports to get insights from student activity in your courses and confirm completion rates!
On the left sidebar of the Admin Dashboard, scroll down until you see the heading Support Your Students and click on Progress.
Here you can see all of the courses on your site and a variety of ways to export that data. You will be able to see Progress for all students as well as for Groups.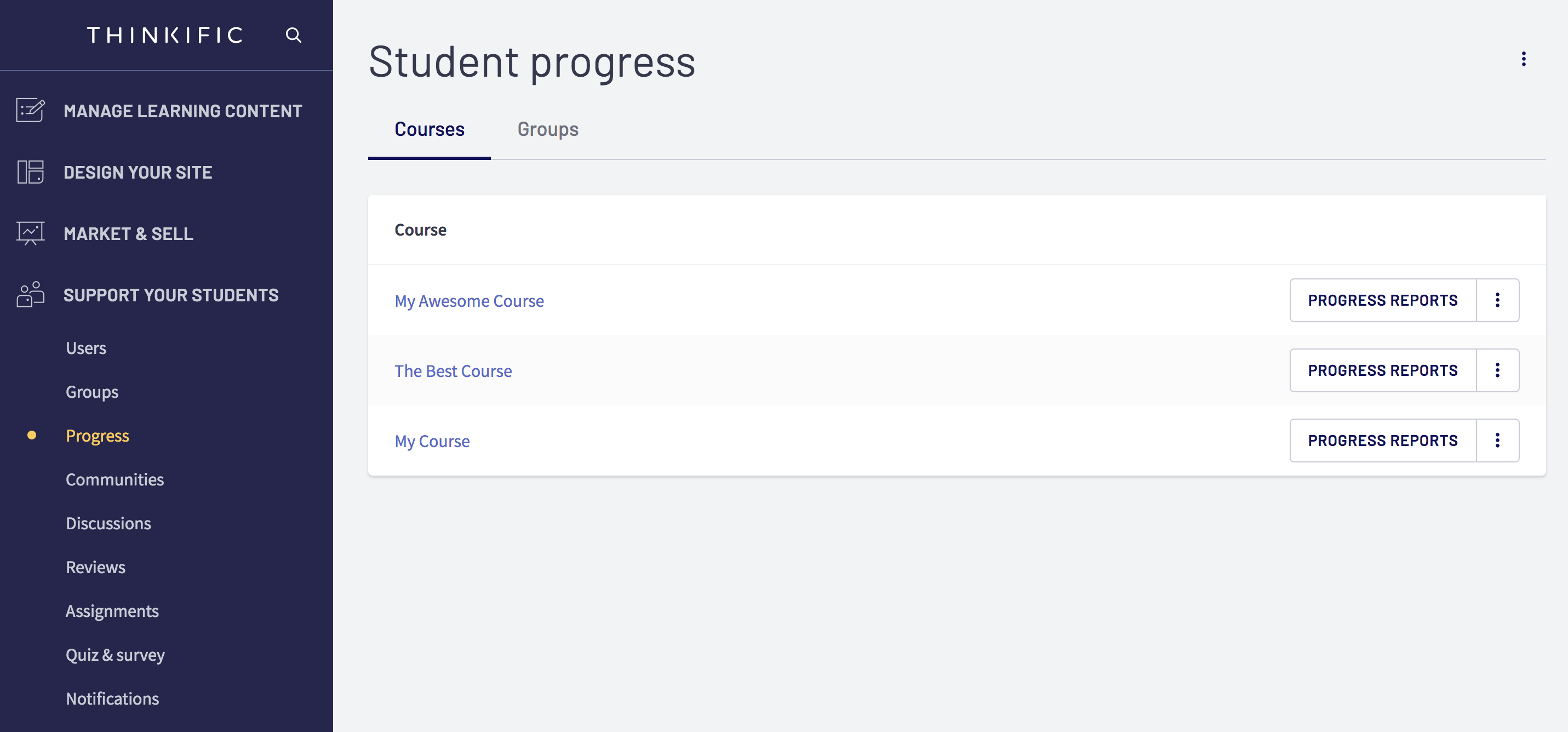 If you would like to export student progress data, select the menu beside Progress Reports and use the drop-down menu to select Cohort Report (CSV) or Student Goal Report (CSV).

You can also view student progress reports inside Thinkific by selecting Progress Reports beside the course you want to get insights from, or view the Cohort Report (HTML) via the menu mentioned above.
Progress Report
The Progress Report shows you the progress that users have made in your course(s). You can see when they started the course, when they completed the course, their last sign in, and their view and completion rate of the course.
You can choose to look at all students or search by a specific student. Just select from the User drop-down menu and click Apply.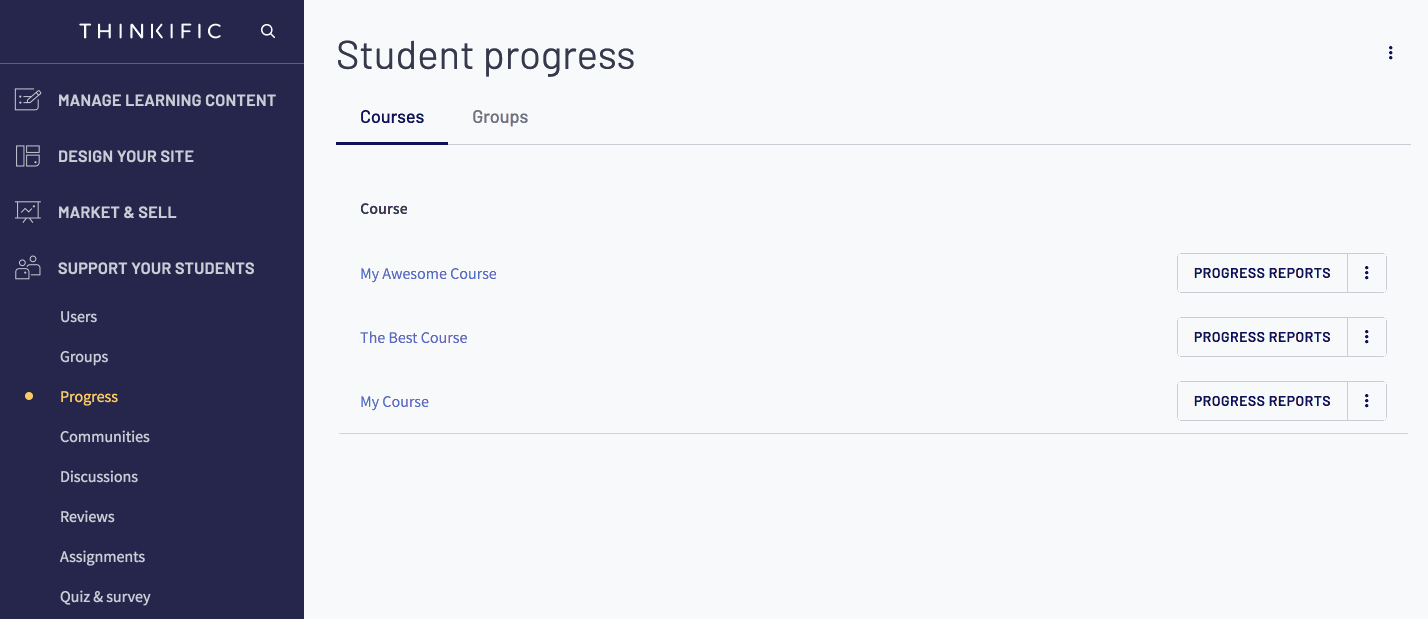 You can export this data as a CSV by clicking the Export CSV button. CSV (comma separated values) is a universal file type that can be opened by any spreadsheet program.

If you add new lessons to a course that has students actively enrolled in it already, you may want to reset those student's completion rate. This will cause the student's progress rate to adjust. For example, if you have 9 lessons in a course and a student is at 100% complete, when you add one more lesson and reset completions, the student's new progress rate will be 90%.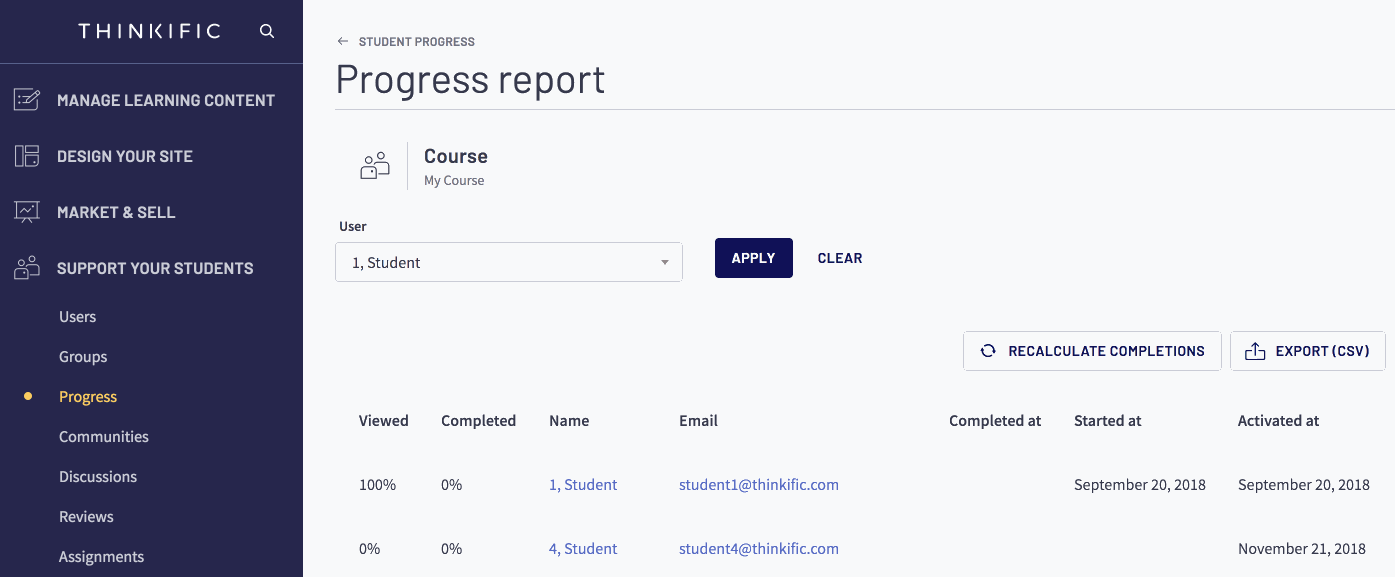 Cohort Report
A cohort is a grouping of students with a common start date. For example, everyone who enrolled in your course in January would be part of the January cohort.

The Cohort Report shows you a listing of all the students in your class, their percentage of completion and a timeline.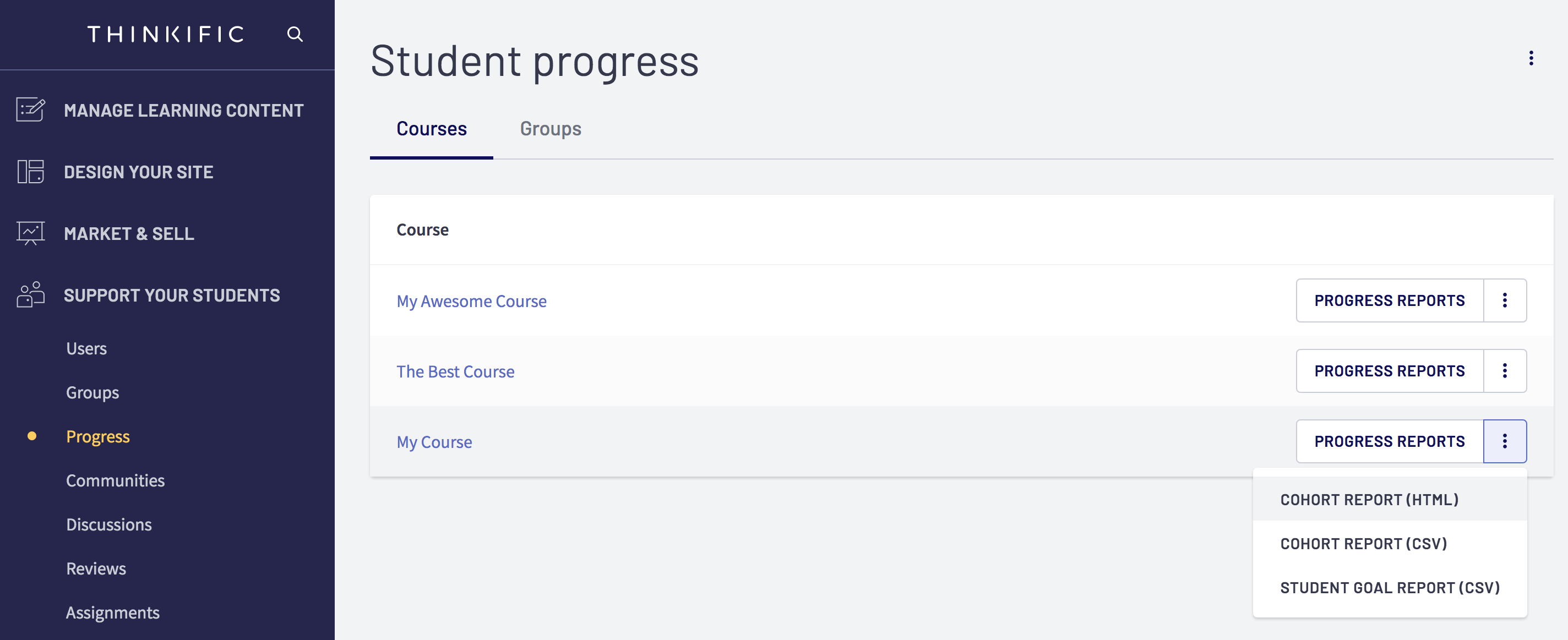 You can choose to have this exported as CSV or view it as HTML. If you are viewing the Cohort Report (HTML) you can change the interval from weeks to months or years - just select the period you want to look at and use the Apply button to activate those filters.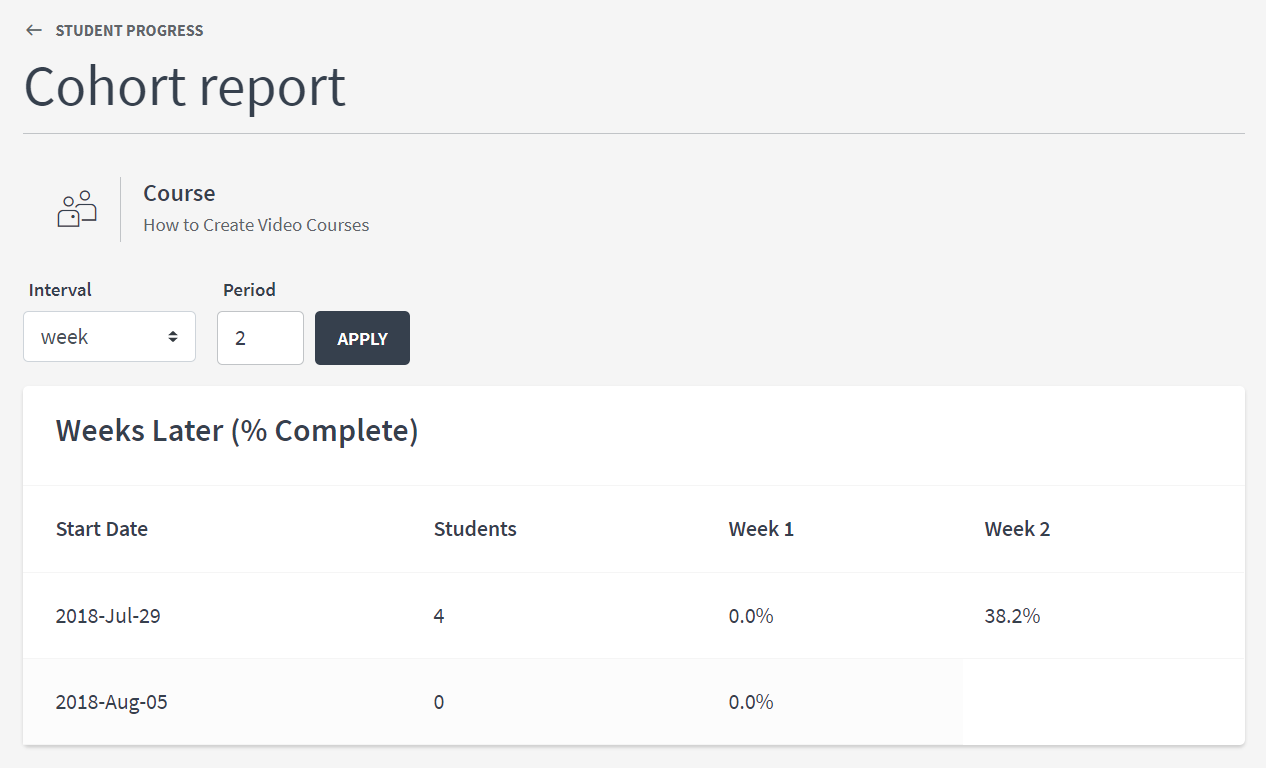 Group Report
You can also export progress per Group. Find out more about Groups HERE.