---
Question
How can I add downloadable content onto my site page?
Can I add a downloadable PDF to my site?
Solution
We have a few options for adding downloadable content to your site landing page:
Use a Text & Media Section
If you'd like to add downloadable content to one of your site pages, you can use a Text & media section! This section is very versatile and allows you to upload files directly: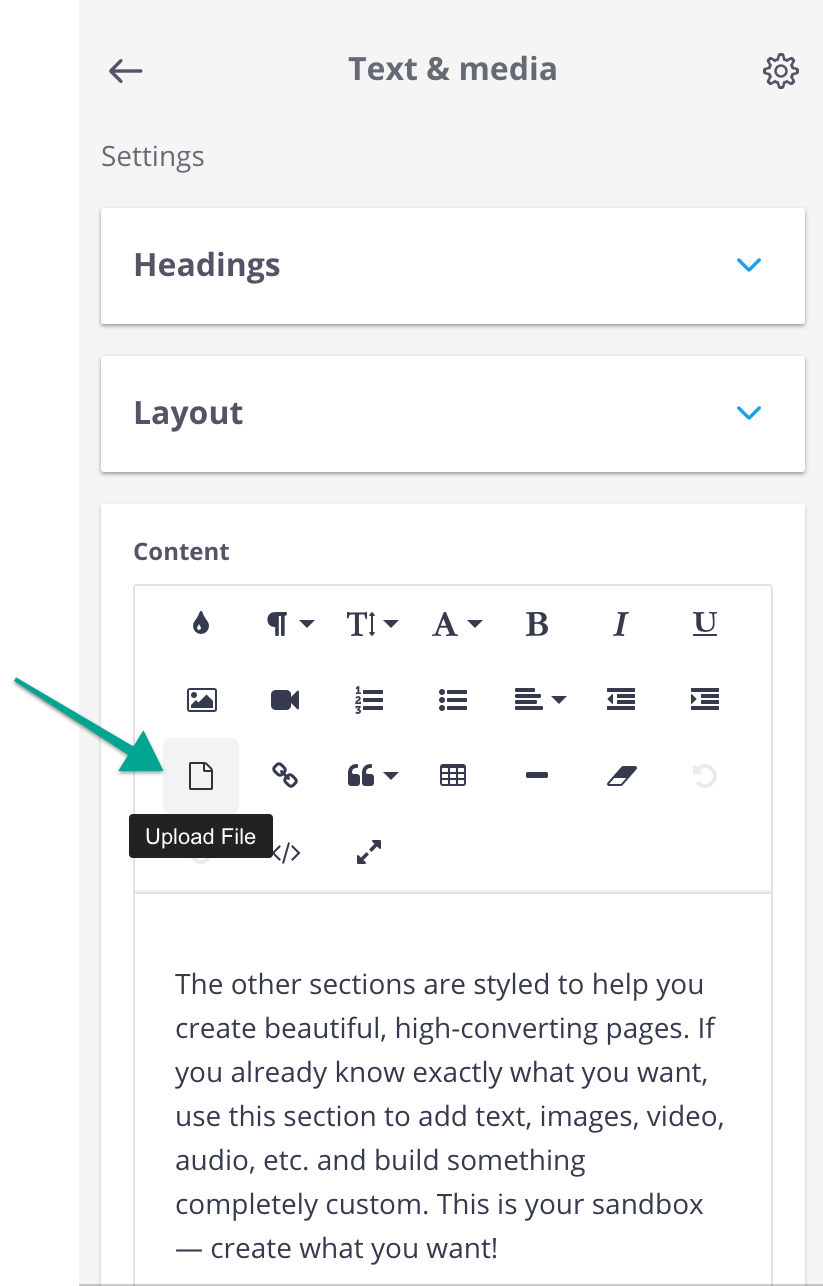 Visitors will be able to download the file directly from this section: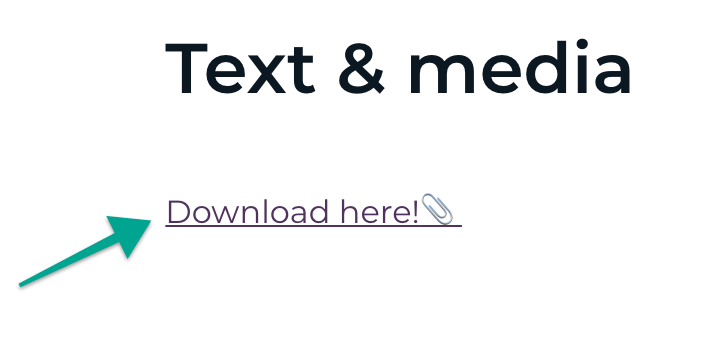 To get started, check out: How to Add a Site Builder Section
Use Your Email Marketing Solution
If you're looking to prompt visitors to provide their email address before downloading the file, you can also set up a form from your email marketing system displaying on your landing page, and then set up an automation in your email marketing tool to send a download form to the registrant's email.
Check out more information on this option here: How to Embed Content on a Thinkific Landing Page
Set Up a Mini-Course
Alternatively, if you'd like to collect an email address and are looking to add the file as part of a course, we do have a downloads lesson feature in Thinkific that will do just that!
You can see how to set that up here: Create a Downloads Lesson
Learn More About
How to Embed Content on a Thinkific Landing Page