You're able to include any type of file within your Thinkific course as a Downloads lesson.
This lesson type is ideal for creating a resources section with supplementary material for your students, or for example, for including worksheets for your students to download and complete.
Create a Downloads Lesson 
In the left sidebar of the Admin Dashboard, click Manage Learning Content, then Courses, and then choose the course you want to add a Downloads lesson to. Click on the three dots on the course card and select Edit. 
From the Curriculum tab of the Course Builder, select Add Content, and then Downloads.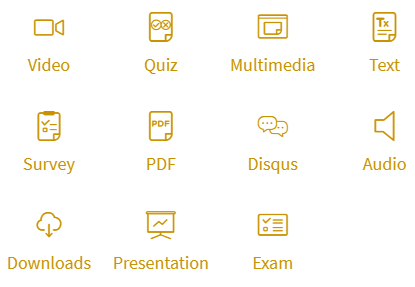 Now give your lesson a name, and (optional) add a description. Then you can upload your files by using the Drag and Drop, or Select Files option.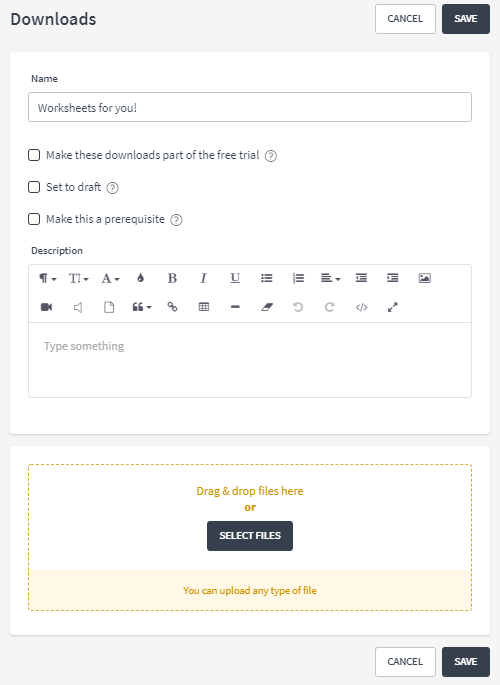 You can upload as many as you need and they can be any file type. Good to note we recommend files that are 2G or smaller.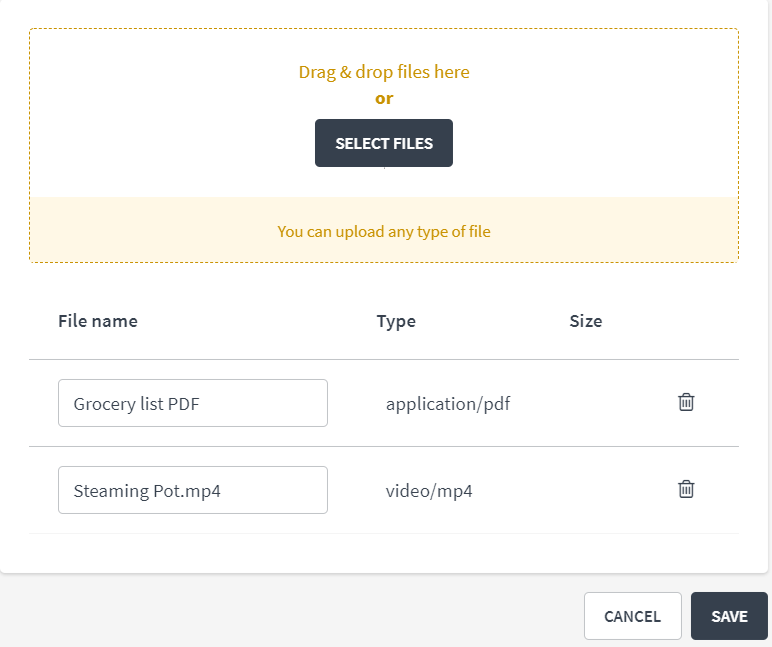 Step 4
Once the files have successfully uploaded, rename them if you like. Then, hit Save Changes and your lesson is created.
Optional: Remove Margins in Course Player
By default, there will be page margins when viewing Text Lessons. If you would like to adjust the display to remove these margins, check off the optional Remove margins in course player setting: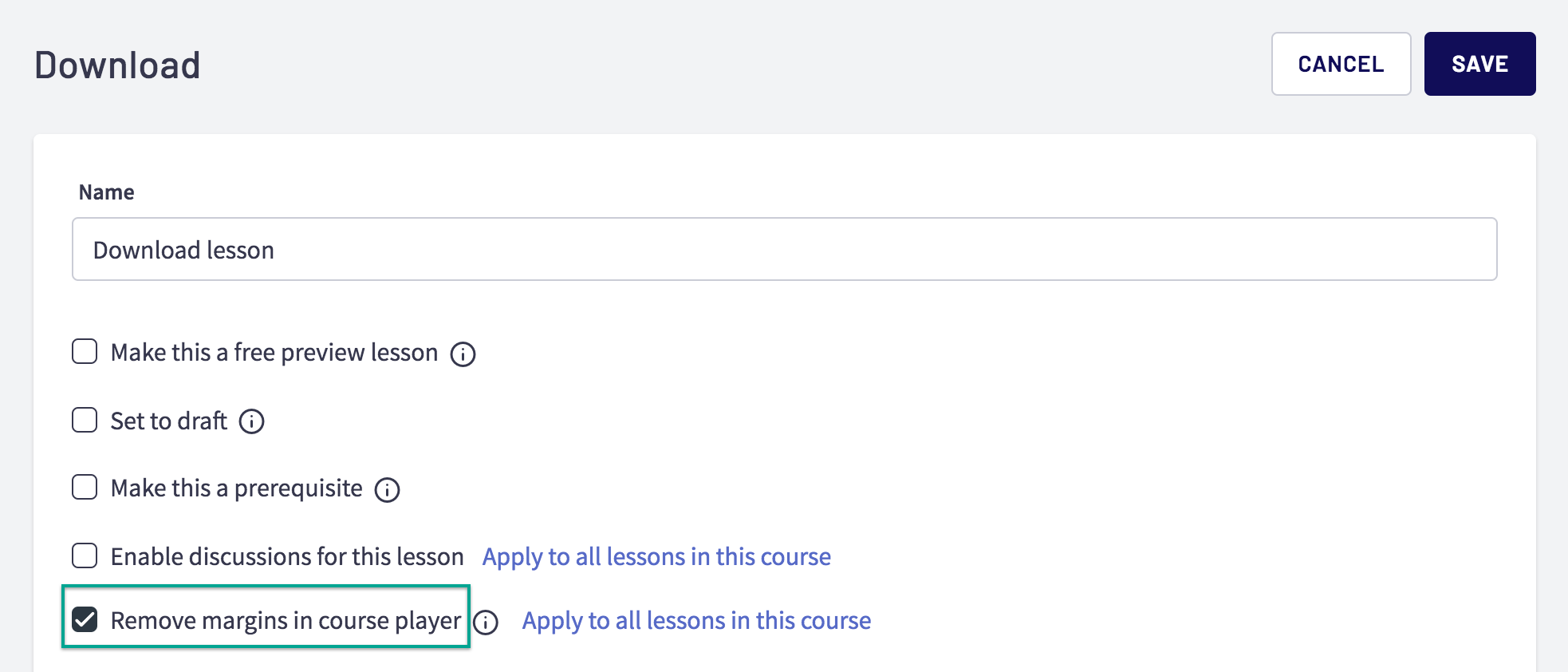 If you also select Apply to all lessons in this course, the margins will be removed for all Text Lessons, Audio Lessons, and Download Lessons in this course.
Important Note: 
When the user clicks the Download button on the lesson, this will open in a new browser. From the new browser, that's where they can right-click to save the file to their device. 
---
Recommended Reading:
To take a look at the lesson, Preview your a course as a student!