Download your Thinkific subscription invoices directly from your account!
---
How to Download Your Invoice
Invoices can be downloaded directly from your account by the Site Owner or Site Admin.
Go to Your Name's Account
Select Account Details
Click Invoices
Click Download PDF beside your desired invoice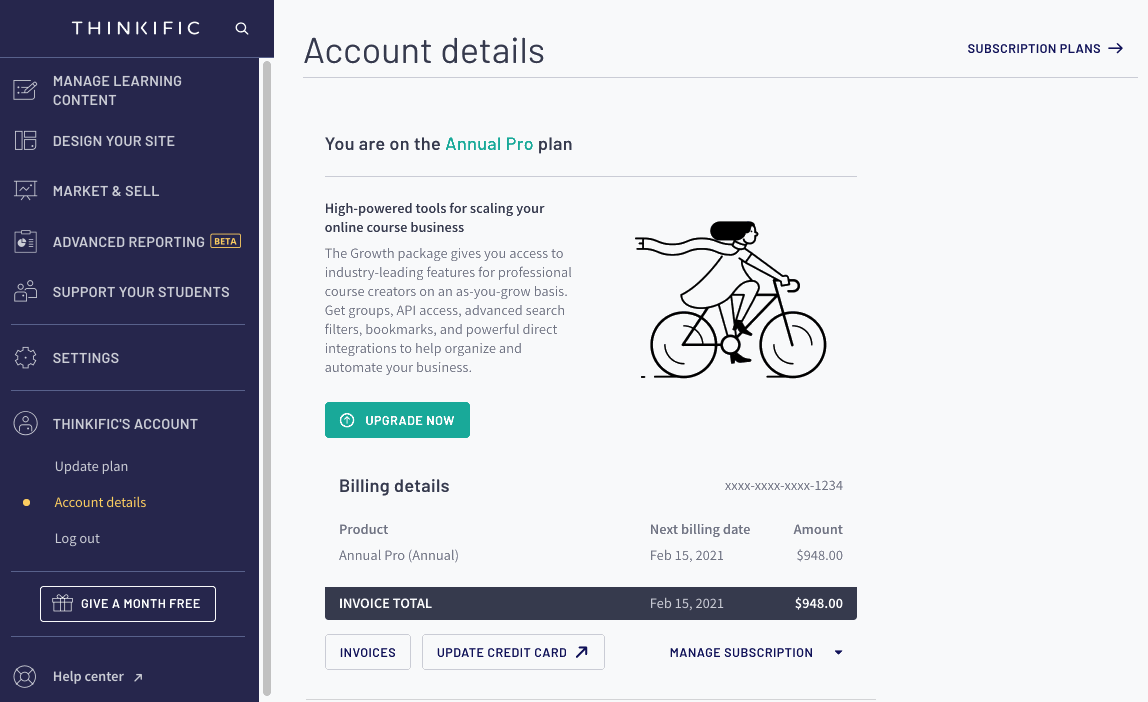 And that's it! Once you click Download PDF, you will be prompted to select a location to save the file on your computer.