When your course is available for pre-order, course cards on your site landing pages will display default pre-order text. This can be fully customized!
---
In this article:
Default Pre-Order Text
By default, when your course is in the pre-order publish state your course card will include a label that says Pre-order available now!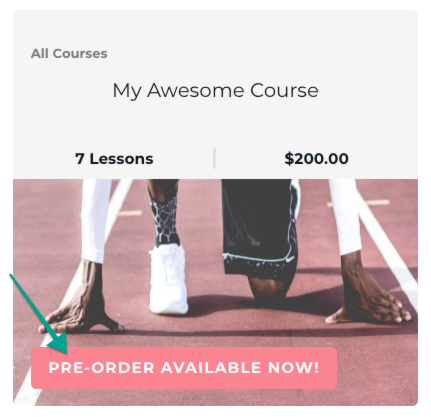 This will be visible in the All products [smart section] of your Home page as well as the course card in your All Courses page.
How to Modify Pre-Order Text
If you want to change this default text, you can update it in your site settings. Changes will apply to all courses in the pre-order publish state.
Go to Settings
Scroll down or select Modify text: Site landing page in the left menu
Click Customize beside Pre-order available now!
Input your custom text
Click Save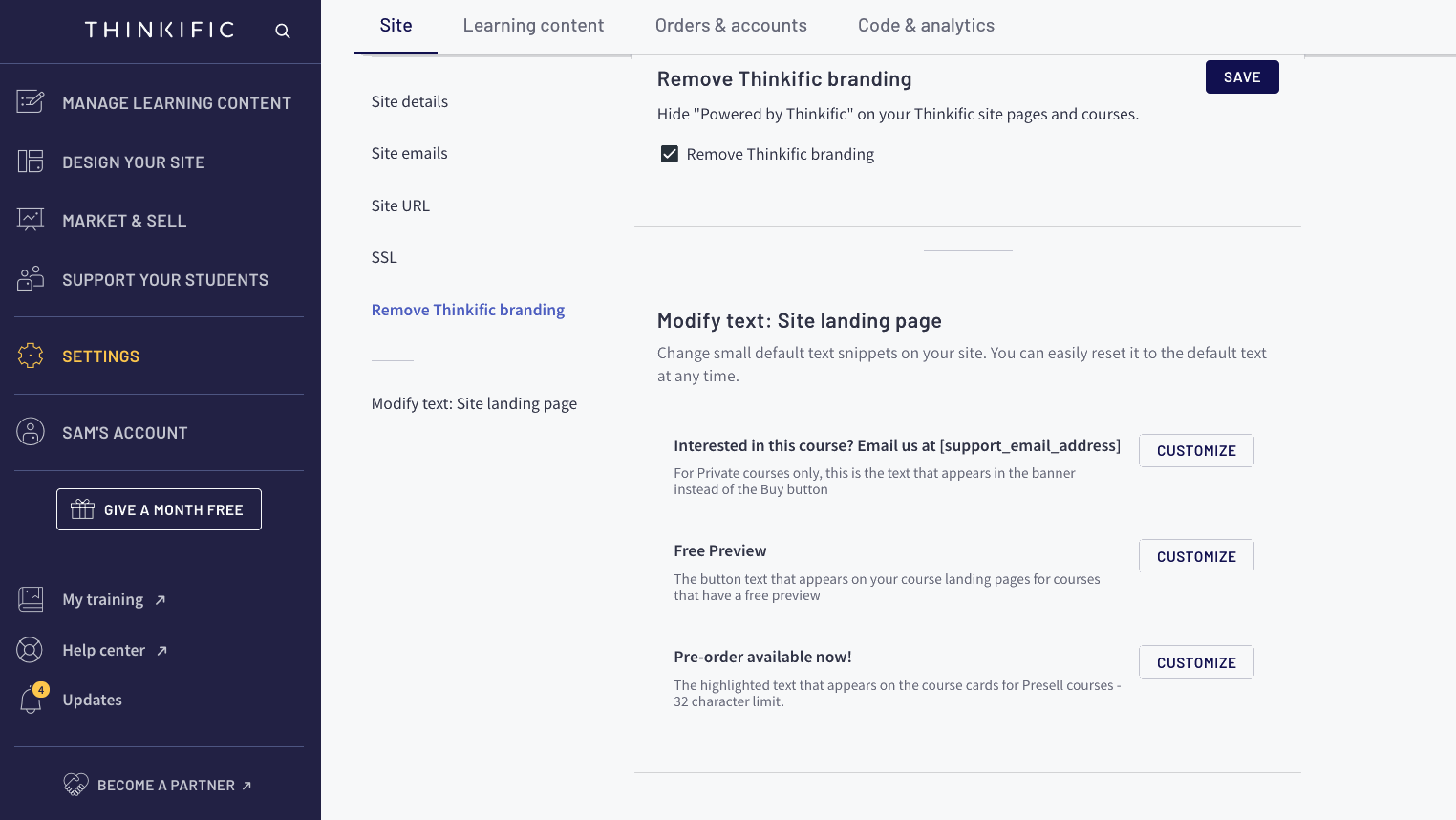 Your custom text will now be displayed on your course cards!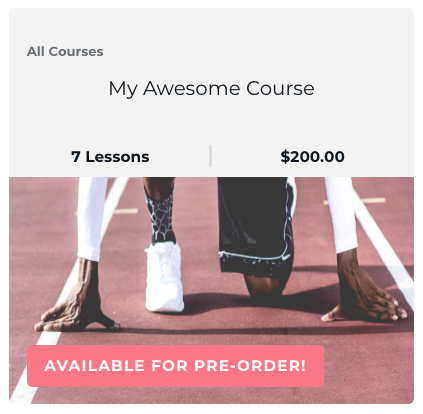 Pre-Order Label Color
Your pre-order label color is the same as your Primary button color, which is used for various buttons displayed on your site landing pages. If you would like to change this color, you can adjust this within your Theme settings:
From your Admin Dashboard, select Design Your Site
In Site Pages, select a page to open in Site builder by clicking the pencil icon
Once Site Builder has opened, click the Theme Settings tab to access the settings for your theme
Select All Courses to see your current pre-order label
Select Theme settings
Select Colors
Scroll down to Primary button
Select you desired color in the Background setting
Click Save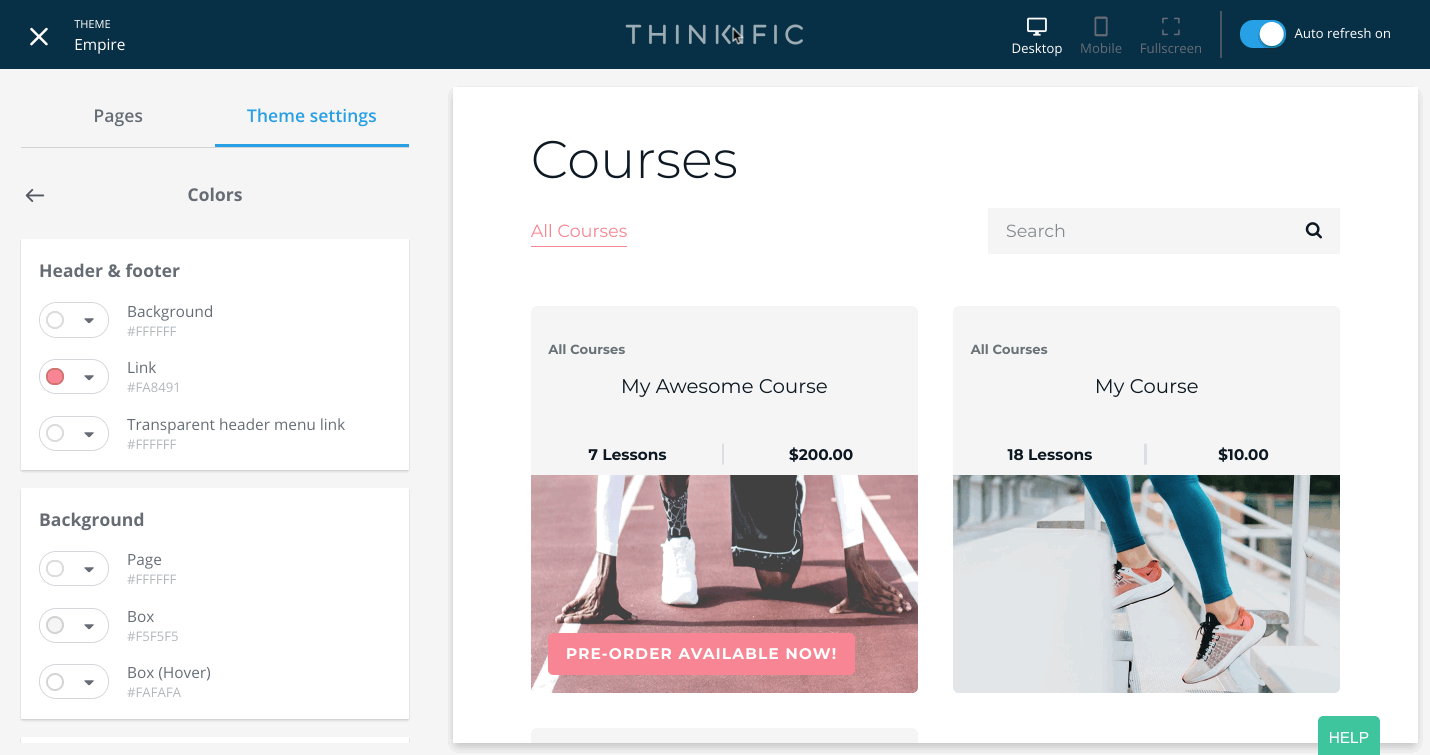 This change will also apply to all Primary buttons displayed on your landing pages.