A striking home page is a great way to draw potential students to your site. With our new Site Builder, customizing your page is easier than ever. Let us show you how!
---
In this article:
Building Your Home Page (Video Overview)
Building Your Home Page (Video Overview)
Looking for more video content like this? Enroll in the free Thinkific Fast Track Training course or check out some of our other high-quality training content.
Header
Your header appears on all pages of your site and can be customized with your company logo and desired links! Your header is also a great place for you to share links to outside of your Thinkific course like a personal website or a blog.

Learn how to customize your site header HERE.
Sections
Once you've set up your header, you can start to add different sections to your homepage. These are the basic building blocks of a standard landing page and will provide visitors with information about your site. You can choose the final arrangement of the sections by dragging and dropping the sections to your preferred order.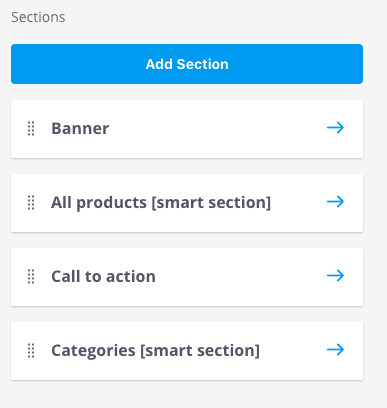 While there are many different sections you can add to customize your homepage, these are the main sections we recommend including:
Banner
The banner typically draws the most attention, so make this section stand out by uploading a hero image that conveys to students what you are all about. For best results, we recommend choosing an image that is 1440px x 720px (1MB). The overlay color and its opacity can also be adjusted here so your banner image looks just the way you want.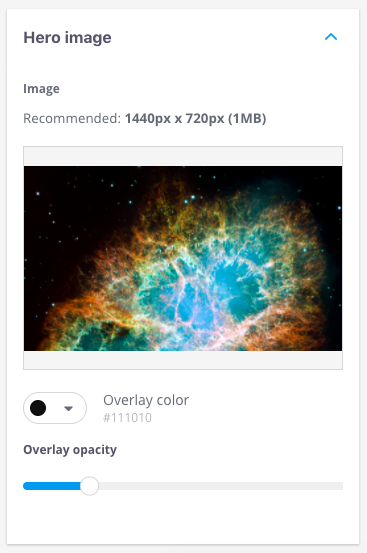 You can give your banner a heading and subheading to help tell people in words what to expect from your site.

You can choose how large you want your banner to be, and the alignment of any elements within the banner.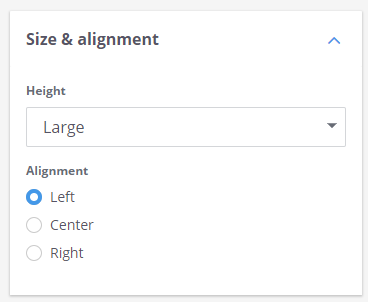 And lastly, you can add additional buttons in the banner area by creating additional blocks. You can create Call to Action buttons in the banner to spur immediate action from visitors to your home page.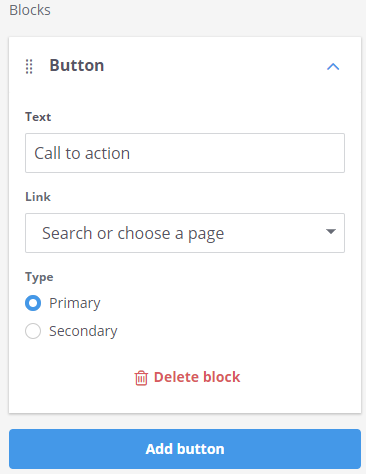 All Products
The first thing you'll notice is that we've created this as a smart section, meaning this section is automatically populated for you! Once you publish a course (provided it's not set to Hidden), the course will automatically be added to this section on your page.
From this section, you can:
Customize the number of courses displayed. Whether you list just your best courses, new releases or all courses, the choice is up to you.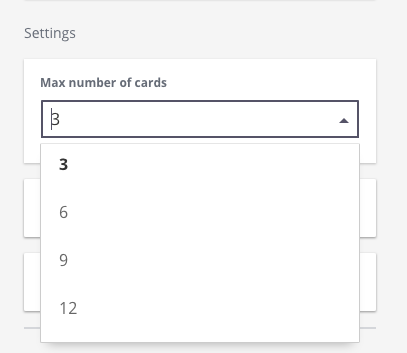 Update the heading of the section and adjust its alignment.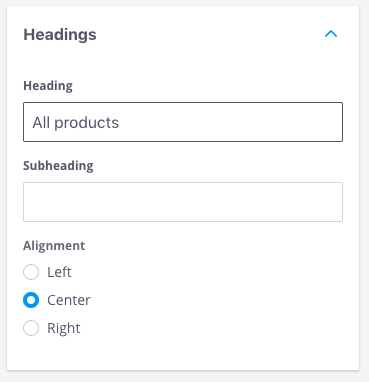 If you had chosen to limit the number of displayed courses, you can also include a button to link visitors directly to your collections page, where they can see all your published courses.

Call to Action
Landing pages all need a Call to Action (CTA), and we recommend adding several of these sections throughout your page. We understand that a relevant CTA will differ across sites, so this section is designed to be completely flexible to your needs.
Firstly, you can decide what the section is titled by customizing the heading of the section.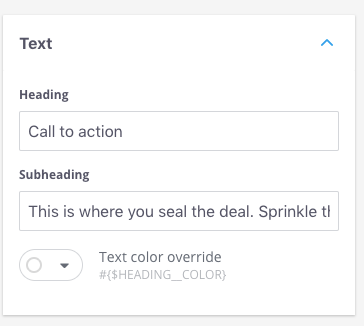 Next, you can customize the actual CTA button itself. Choose the text within the button, and select where visitors are directed to when they click do take action. A great use case here is if you are running a special promotion on a particular course, you can configure your CTA button to direct visitors straight to the checkout page for that particular course.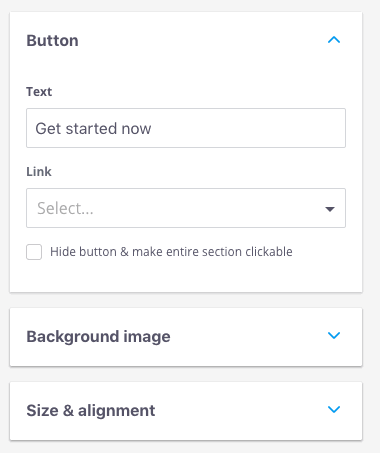 Worried customers may miss your CTA? You can also choose to set this entire section to be clickable!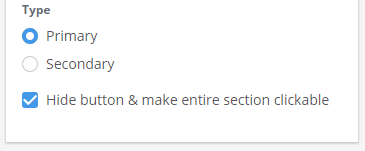 Finally, you can make your CTA section stand out on your homepage by adjusting the size or uploading a background image.
Categories
Categories are a great way for you to organize your courses so visitors can easily find what they are most interested in on your homepage, and allow for you to sort similar courses as well. You'll notice that this is another smart section, so we auto-populate this section for you based on the Categories you create.
Some customizations you can make to this section include the heading, any subheadings and the alignment as well.

Footer
Lastly, you can edit the footer of your page. Remember that the footer will appear across all pages on your site! This is a great space to link out to your other social media accounts to help grow your online presence.