We are currently working on making our student experience more accessible and are hoping to get some improvements out in the near future!  In the meantime, there are certain things you can do with your content to make it more accessible to your students.
---
Add Alt Text to Images on Your Landing Pages
Adding alt text to images allows users who are blind to use screen readers to describe the image. When alt text is used correctly, a blind student should be able to "read" the images on the page, as the description of what is visually present can be relayed via their audio-based reader.
In our Site Builder themes, you can add alt text in the following sections:
Image & Text
Image Gallery
Social Proof: Logos
Text & media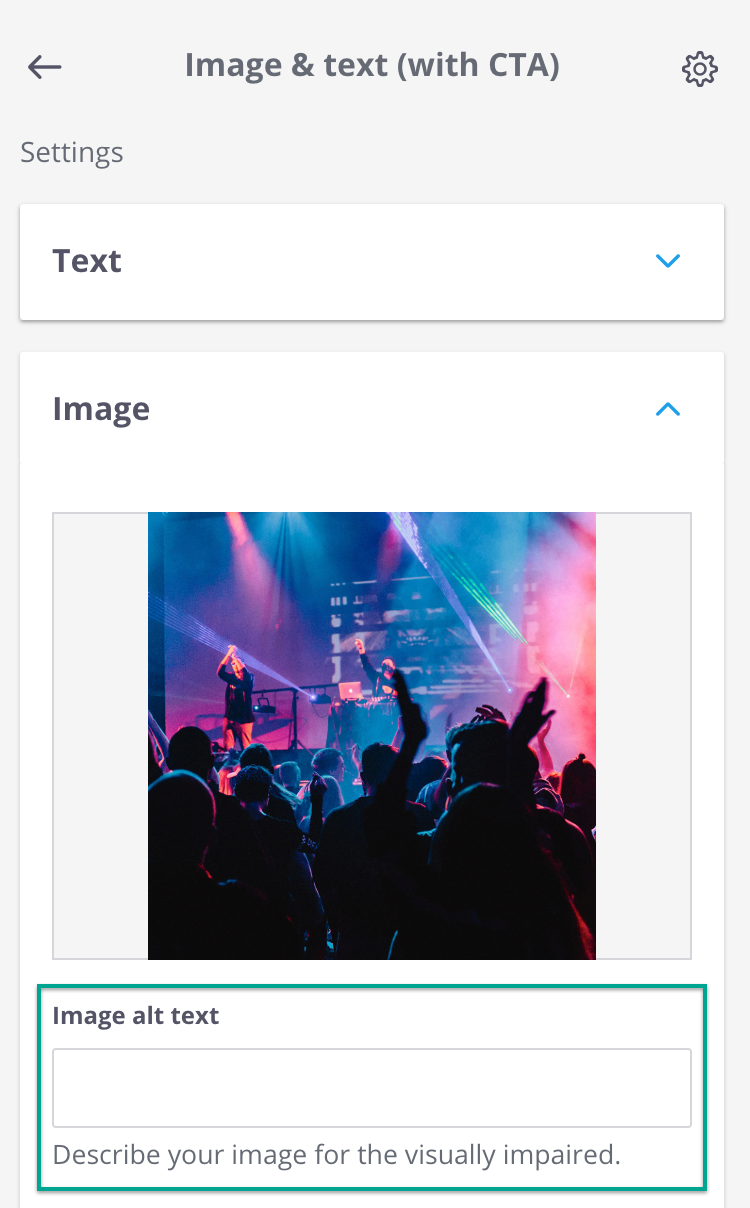 Alt text cannot currently be added to background images.
Include Alt Text and Alternate Audio in Text Lessons
Text Lessons allow you to embed images, videos, or audio files and you can edit the HTML to include alt text for images, and provide alternative audio for your videos.
When you have uploaded an image in the text editor, you can click the 'i' icon to add your alt text!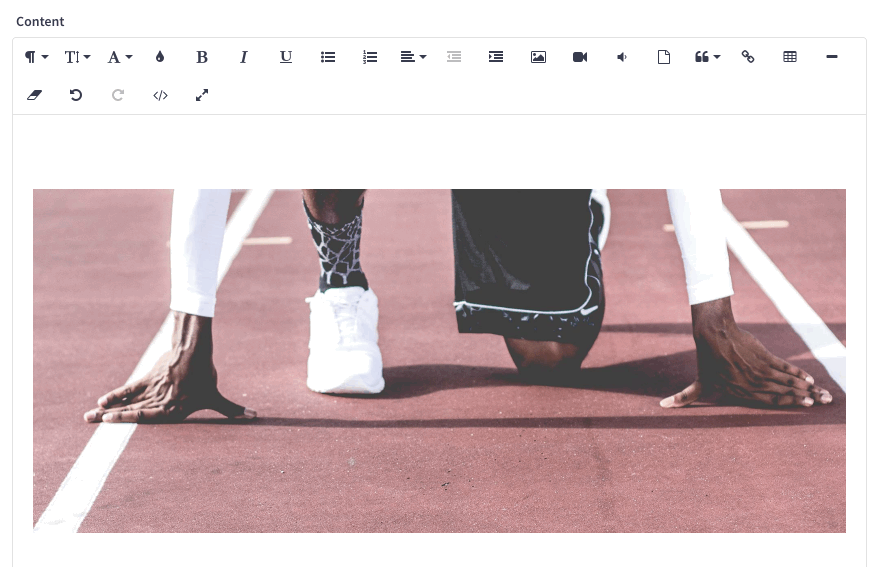 Learn more about adding content to your Text Lessons here: How to Import and Embed Video, Image and Audio Files into a Single Page
Add Captions to Video
Closed captions are a great way to improve accessibility for a wider student audience. For example, adding closed captions allows students who are Deaf, or hard of hearing, to engage with your learning content. You may also wish to consider adding captions in other languages in order to open up your content to international learners and multi-lingual students.
If you create a video lesson, you can upload a caption/transcript file to it! More on that here: Add Closed Captions to Your Videos
Youtube has added some new functionality that lets you download a transcript of a video that they have autogenerated for you, which you can use to upload to Thinkific. Check that out here: How to Make YouTube Transcripts

Alternatively, you can embed a Youtube video into a Text Lesson and utilize their automatic captions.
Add Transcripts for Deaf and Hard of Hearing Students
For Audio Lessons, you may wish to include a text transcript of your audio. This will assist students who are Deaf, or hard of hearing, to engage with your learning materials. Text can be included directly within your audio lesson.
Additionally, Youtube has added some new functionality that lets you download an autogenerated transcript of your Youtube video, which you can add to your Thinkific lesson. 
Accessible PDFs
If you want to upload PDFs to your site, you can make them accessible before uploading them.  More information on that here: Create and Verify PDF Accessibility
Other Recommendations
This article has some general information about being Section 508 compliant that has some useful information on alt text for images, alternative audio and on color contrast: 508 Compliance: Making Your Website More Accessible  

We recommend installing the axe plugin on your Chrome browser - it will go through the HTML elements on the page and tell you what content is not accessible.  You can run this on each of your lessons to see if there is anything you can change in your content.  
If you have any accessibility-related feedback for us, we would love to hear from you. We are always trying to improve!