Once you've finished setting up your course on Thinkific and integrated your payment processor, what happens when someone has bought your course? Learn how to get paid once someone has made a purchase!
---
Getting Payment from Stripe
If the payment was made through Stripe, your Stripe account will conduct automatic payouts to your bank account. Note: "You will not receive your first payout until 7-10 days after your first successful payment is received" See here for more details on receiving Payouts from Stripe.
You can change how frequently the payouts are made by going to your Stripe dashboard, right-click on your company name in the top right of your Stripe dashboard, select 'Account Settings', and then navigate to the 'Transfers' tab.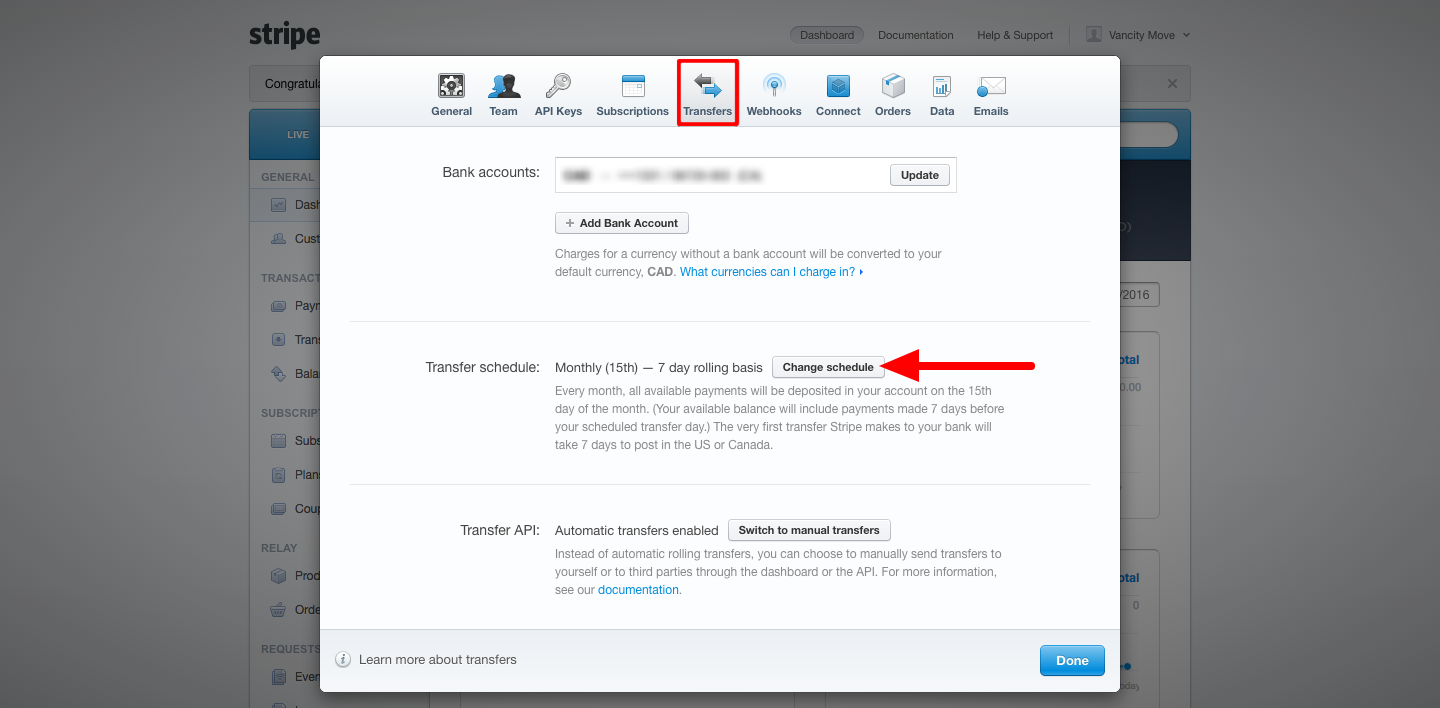 Select 'Change schedule' to set up a transfer schedule of your choice.
Getting Payment from Paypal
With payments that came through Paypal, you will need to manually withdraw funds to your bank account. To do so, complete the following steps:
Log in to your PayPal account.
Click Withdraw money below your PayPal balance.
Click Transfer money to your bank account.
Enter the amount you want to withdraw.
Select the bank account for the deposit, then click Continue.
Review the details, then click Submit.