Additional prices allow you to create more than one price option for your course. If the price point is high for your course, you might want to offer a payment plan that breaks up the cost of the course over a few months!
Common Reasons to Add an Additional Price
For higher priced courses, adding additional pricing options is a great way to reduce the barrier to purchase. For example, your primary course price might be a one time fee of $300 and you would like to create an additional pricing option of 3 monthly payments of $100.
You can also use additional prices to offer different periods of access to a course. For example, you could offer access to course content for 1 month at $10, 2 months at $20 dollars, or 6 months at $50 dollars.
Each additional price can be displayed on your course landing page, and each price option has a unique URL to direct traffic right to its checkout if you use an external landing page.
Note: This part of the article is for anyone using a Site Builder theme or a Page Builder theme with a version 2.1.0 or higher. If you're using an older site theme, we strongly recommend that you transition to Site Builder.
Adding an Additional Price
To get started we need to edit a course. Go to Courses in the Admin Dashboard and then select Edit on a course.
From the Pricing tab of the Course Builder, select the Additional Pricing link, or just scroll down to the bottom of the page.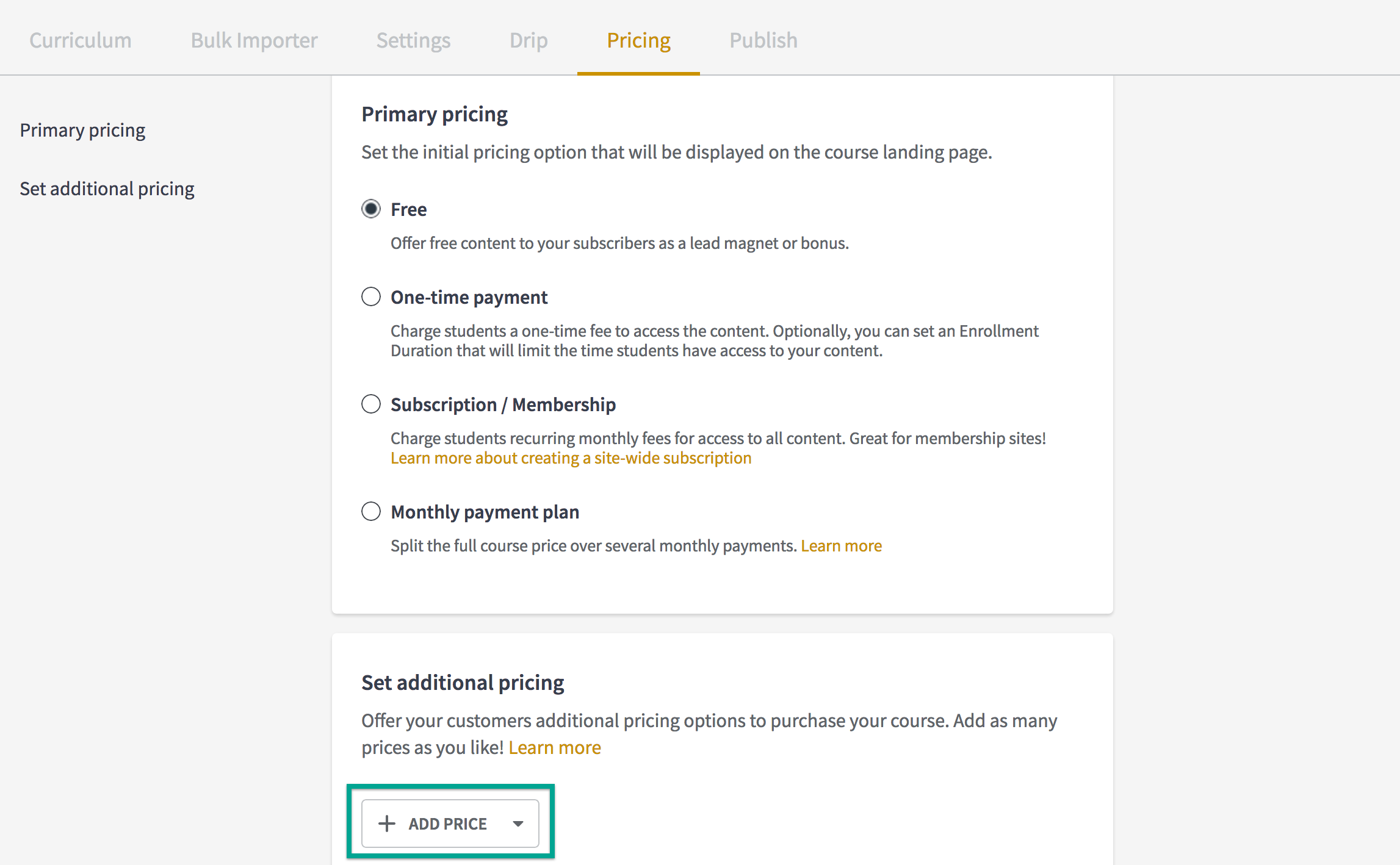 You can then choose whether you're creating a one-time payment, monthly subscription or payment plan (Pro plan and higher), and give the price a name. Pick a name that will make it clear to your students what the offer is.

Then all you need to do is set the price, optionally set an enrollment expiry date or any other information if applicable, and then hit Save!
Once your additional price is created, you will see it listed under My additional prices. You can then set more additional prices, or you can edit or delete your current ones by clicking on the ellipses icon.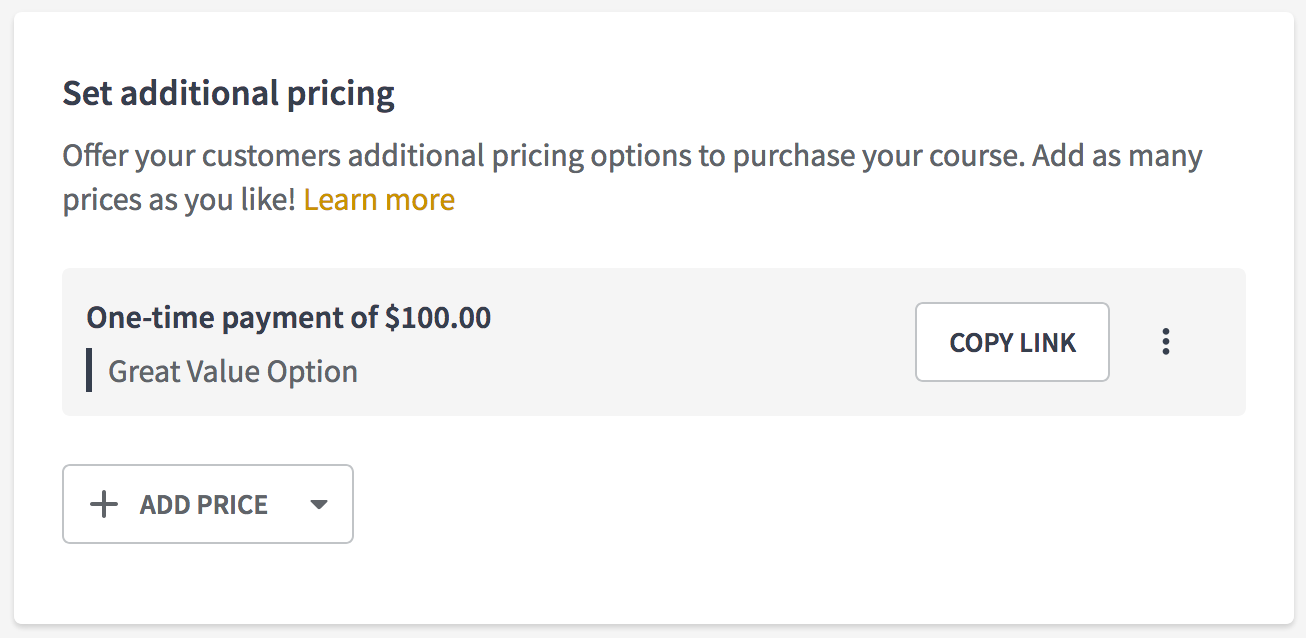 If you need to know how to link directly to the checkout of any of these prices, see this article here.

Make sure you save the changes to confirm your course's pricing!
How to Show Additional Prices on a Course Landing Page
If you are using a Site Builder theme, you can add an All pricing options [smart section] to your Course Landing page: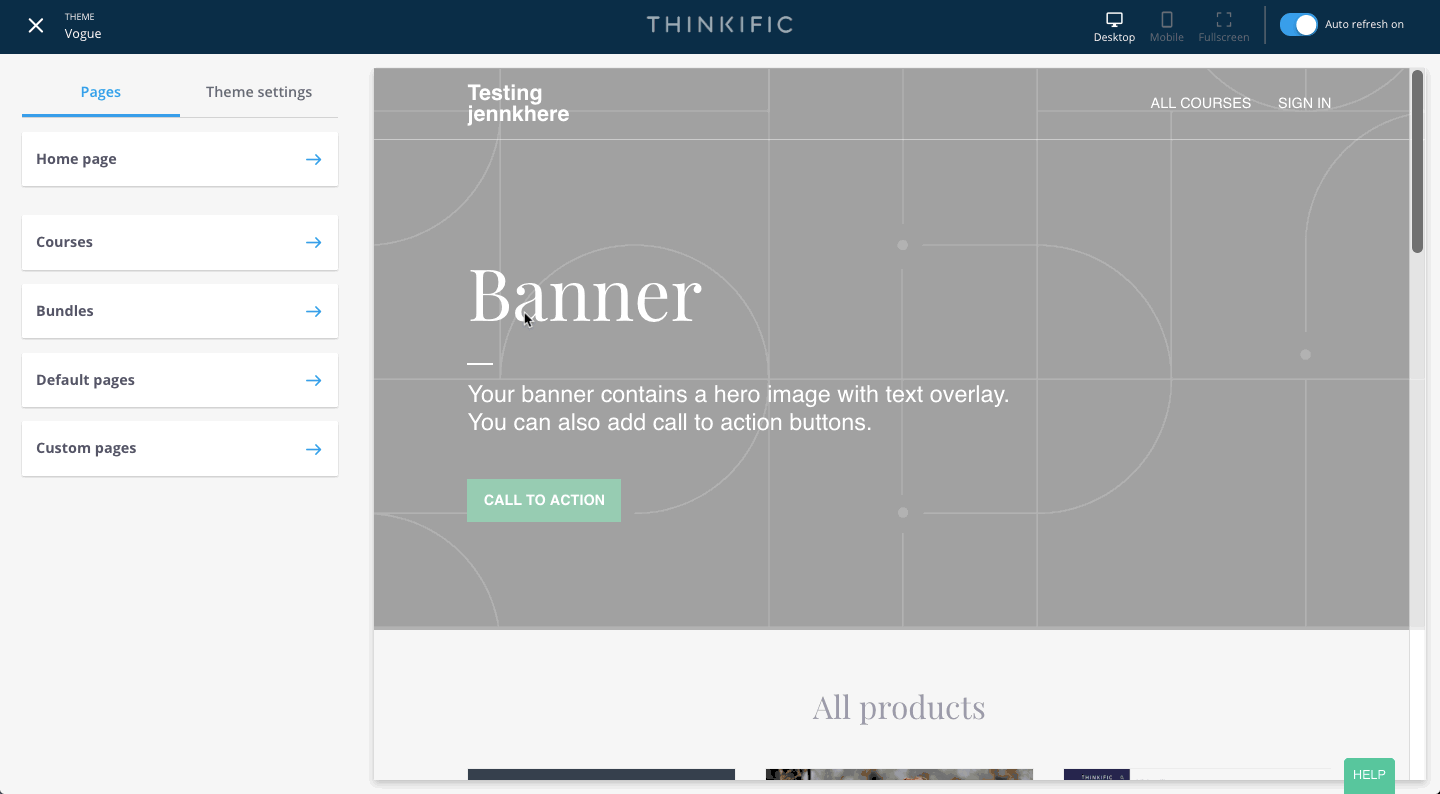 If you are using Page Builder, depending on your theme, you will need to add a Pricing section or Course Upsells section to the page's layout.
To get started, jump over to the Page Builder tab within your course and click on Add Section, then select the section that holds your additional prices and upsells:

From there, you can click into the new section to configure how it looks and what prices will be shown there (depending on the functionality offered by your site's applied theme).
Save your changes to the landing page to confirm your new additional prices section.