Send an email to multiple students directly from within Thinkific to notify or start an external conversation!
About This Feature
Mass User Email is a feature that allows you to bulk email a message to a large number of users at once directly from your Thinkific users table. This is a very powerful tool, especially when used in company with the Filters in the Users Section, as you can target groups of students based on those segments.
Here are some examples of ways you might segment your users and reach out to them:
Distribute coupons for your course to a specific audience, and then segment your new students to see who signed up using that coupon code and contact them with a targeted message.
Segment users who signed up for a free preview, but didn't purchase the full course following their preview.
Contact students who didn't complete a course, and haven't logged in since a certain date.
When you update a course with new content, let students who purchased a course before know that their course has been updated.
Contact all users who signed up from the same company email domain
View all students who have made purchases - This group is the most likely to buy again in the future!
Notify affiliates of changes to your program that will help them promote your courses.
How to Send a Mass Email
This covers how to send an email to more than one student. If you want to send an email to an individual student, check out How to Send an Email to a Student.
Now that you're ready to use this feature, click on Users on the left hand sidebar of the dashboard. There, you will see a complete list of students and their email addresses.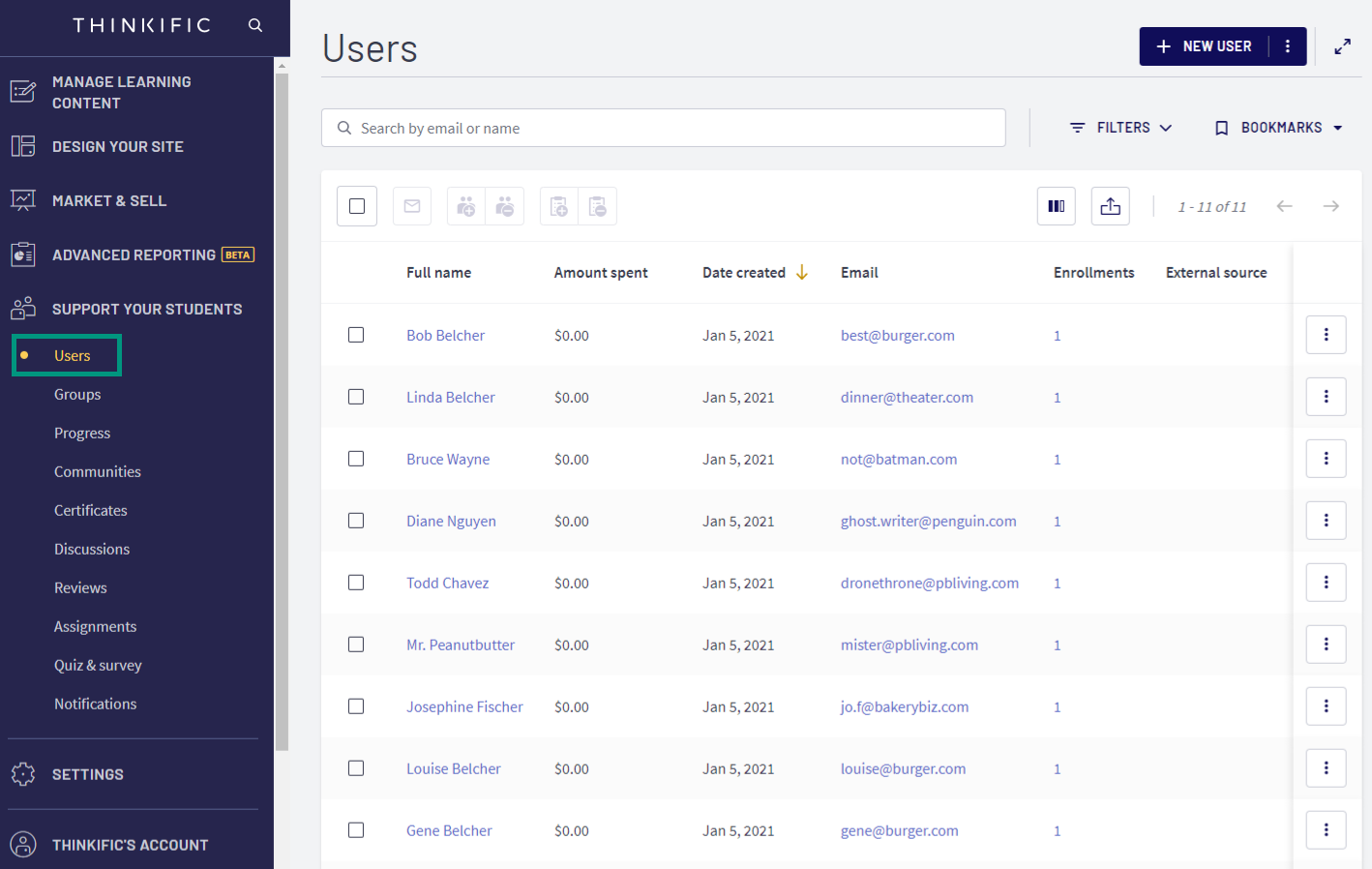 To send a Mass User Email, click the checkbox at the top of the list to check all students at once. You can remove a student from the email list by unchecking their name. Once you are finished, click on the Message icon button immediately to the top of the users list.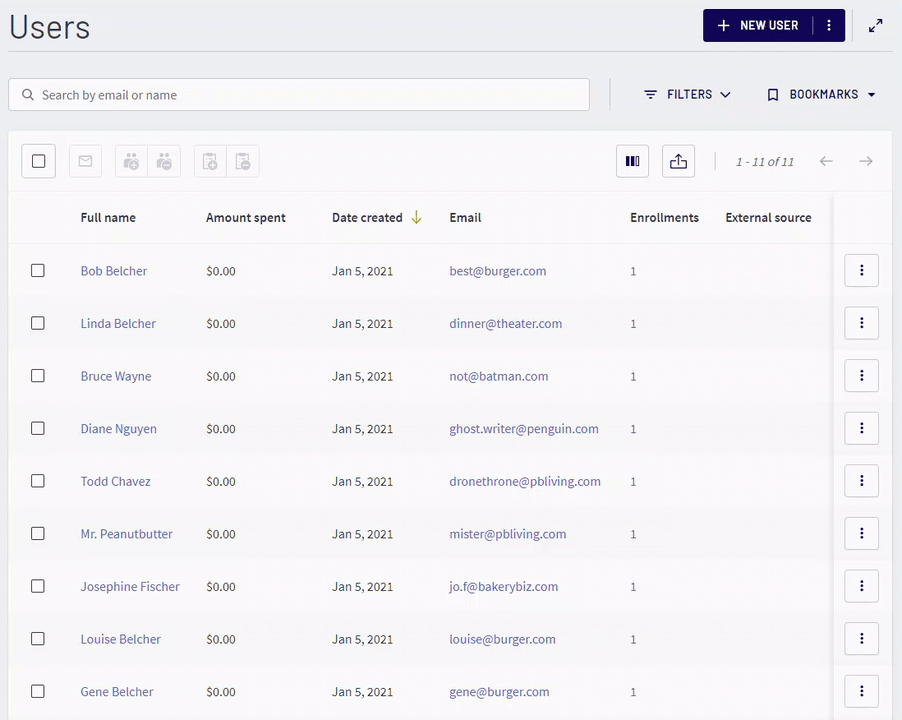 This will bring you to the email writing stage, where you have the opportunity to compose your message and subject line. You're also able to use variables to automatically pull in the student's name and email.
You also have the option of sending a test copy to yourself "
Send Test
" at the bottom before you send it out to the selected users.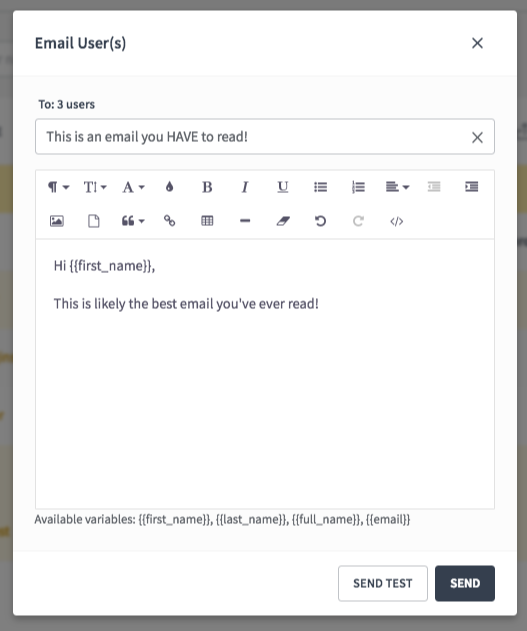 After you click
Send
, you will be greeted with a confirmation message that the message was sent.
And voilà! You have successfully sent your email. If you would like more information about the Mass User Email feature, feel free to
reach out here
.
Looking for sent messages? Check out our article: How can I see Mass User Emails I've sent my students?