Encourage students in their learning journey and prompt them to review your course with Chapter Complete Messages.
---
What is a Chapter Completion Message?
When students complete all lessons within a chapter, they will see a chapter completion prompt that will also give them the option to review your course if you have reviews enabled!
The prompt will look like this and you can view is when Previewing your Course as a Student: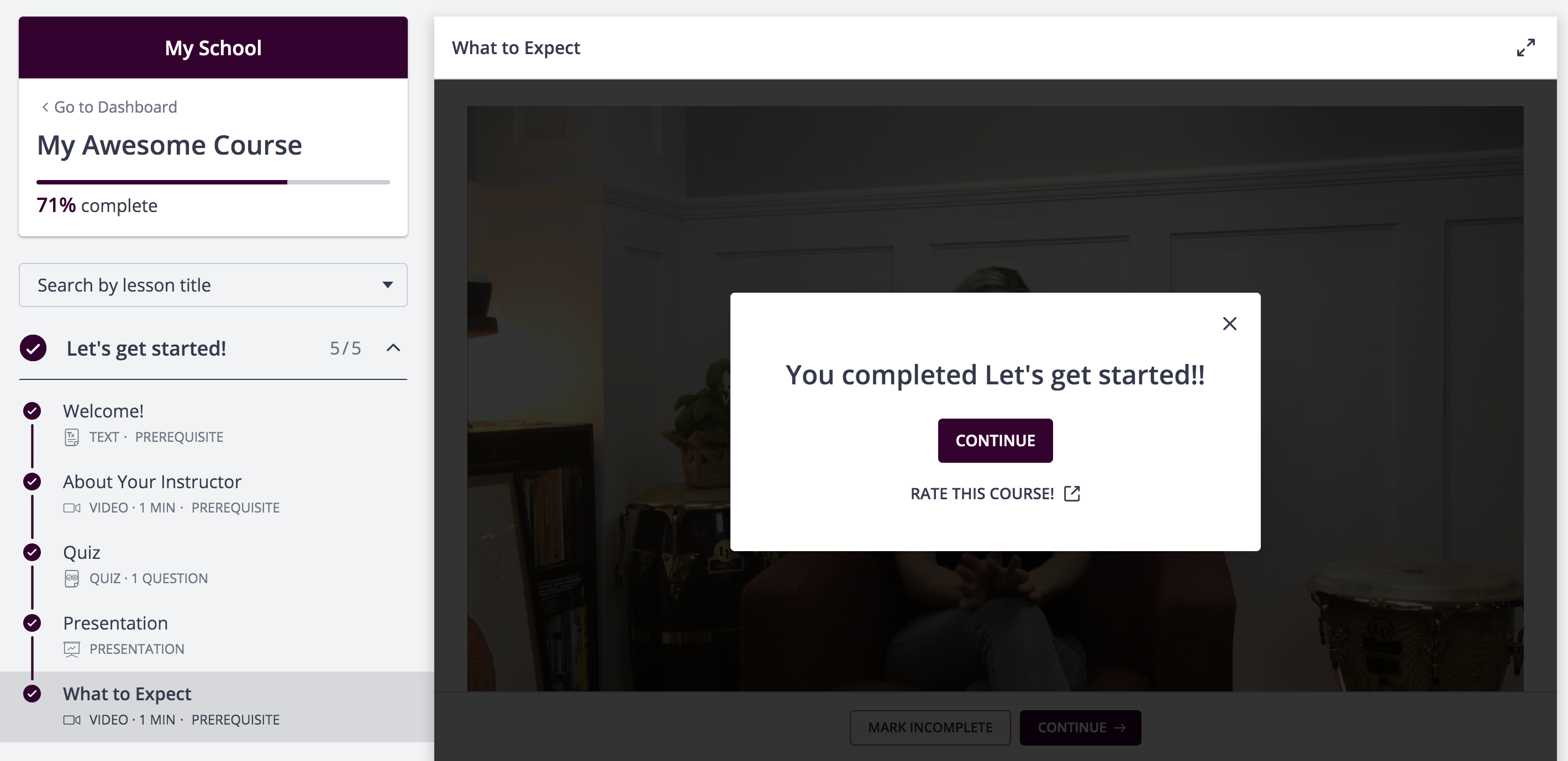 How to Disable Chapter Completion Messages
If you prefer to disable this message, you can do so as follows:
Go to Manage Learning Content
Select Courses
Click on a specific course in the Course Overview
Click the Settings tab
Click Course progress & completion
Under Chapter completion, check off Disable chapter completion message
Click Save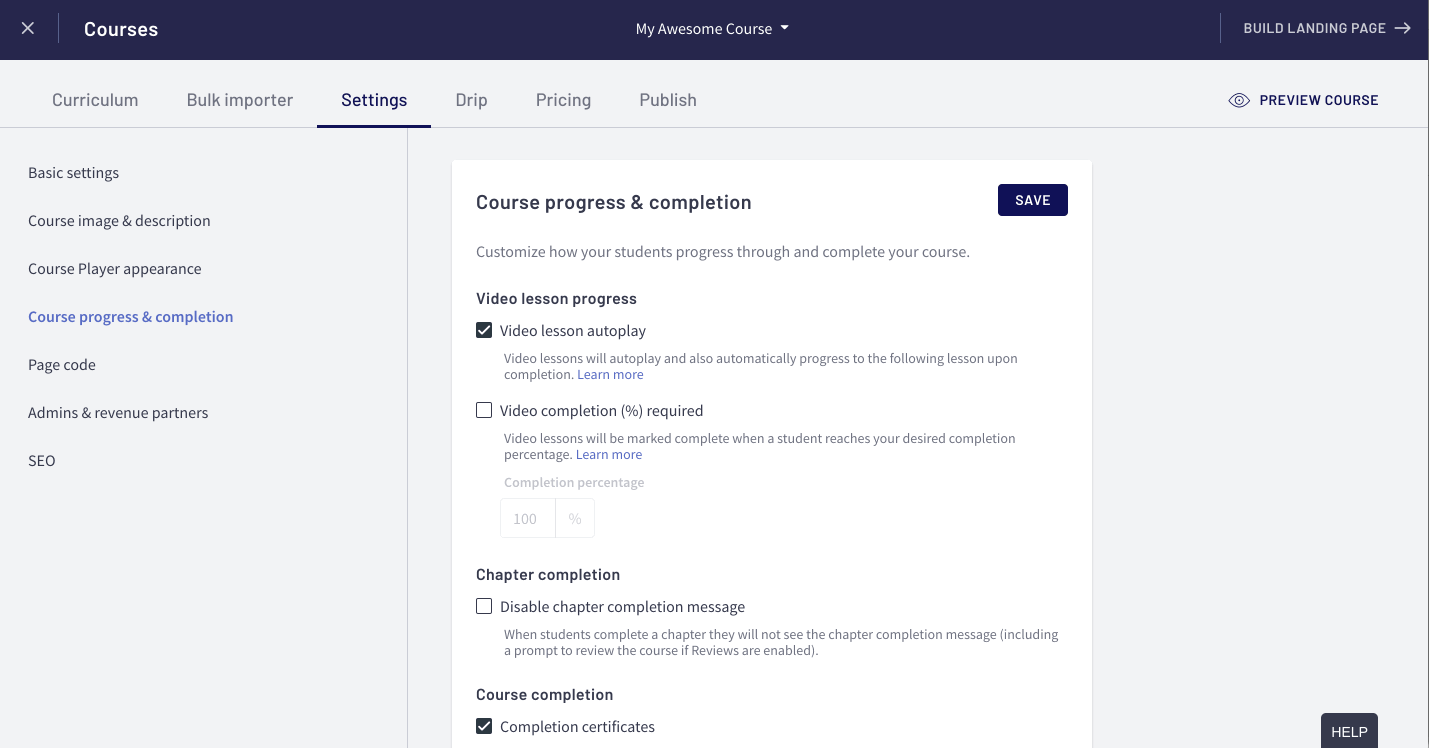 Frequently Asked Questions
I disabled the chapter completion messages, but still want students to review my course. What should I do?
When a student completes a course 100%, they will see a default completion page that will also prompt them to review your course if you have reviews enabled! Note that this only applies to our default completion page. It will look like this: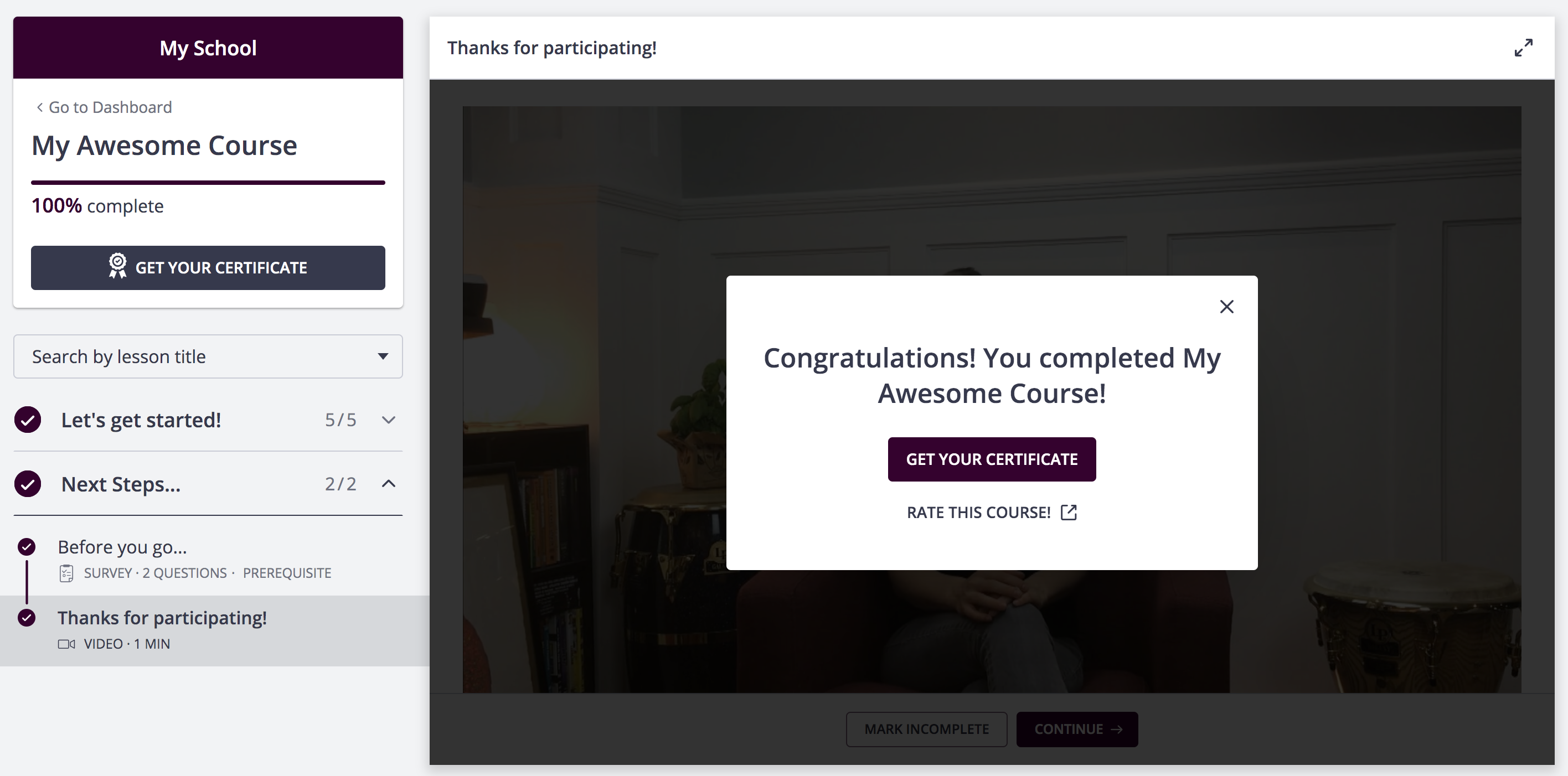 If you prefer to use a custom completion page, you can add your desired text for students to review the course and link this variable: {{course.review_link}}
For example: