Customize the page that your students see when they complete your course!
---
About This Feature
A custom course completion page gives you the power to customize the messaging and visuals students see when they complete their course. If you have multiple courses, this is a great opportunity to drive students to one of your other courses. Or, you might want to link them to real life seminars you are promoting, or physical products you're selling on your site.
By default, the default completion experience is a pop-up modal exclaiming "Congratulations! (with the course name)" like so: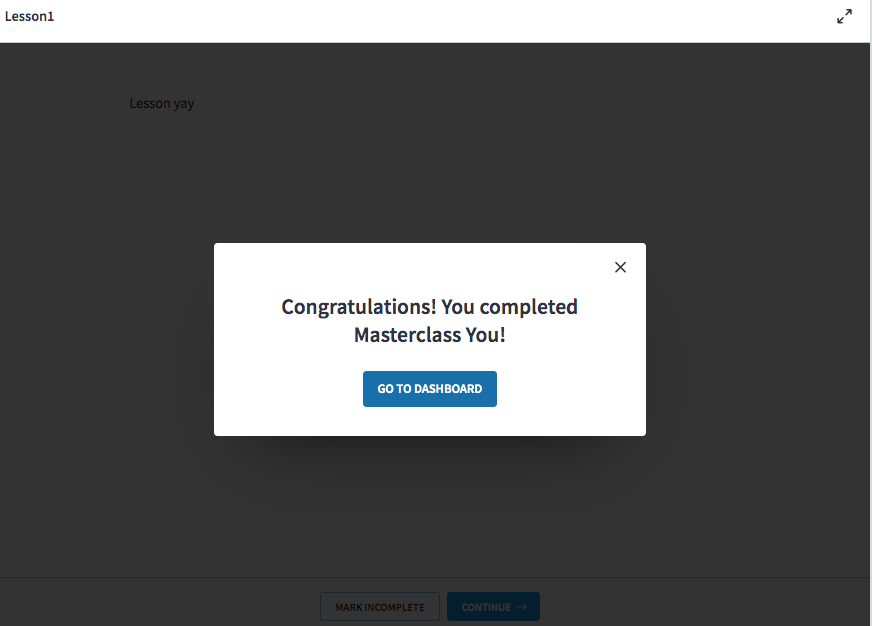 To Create a Custom Course Completion Page:
In your Admin Dashboard, go to Manage Your Learning Content
Select Courses
Click on a specific course
Click the Settings tab
On the left-hand side, click Course Completion
Scroll until you find the Completion Page
Turn this setting on by clicking the toggle button, revealing the yellow background, like the image below.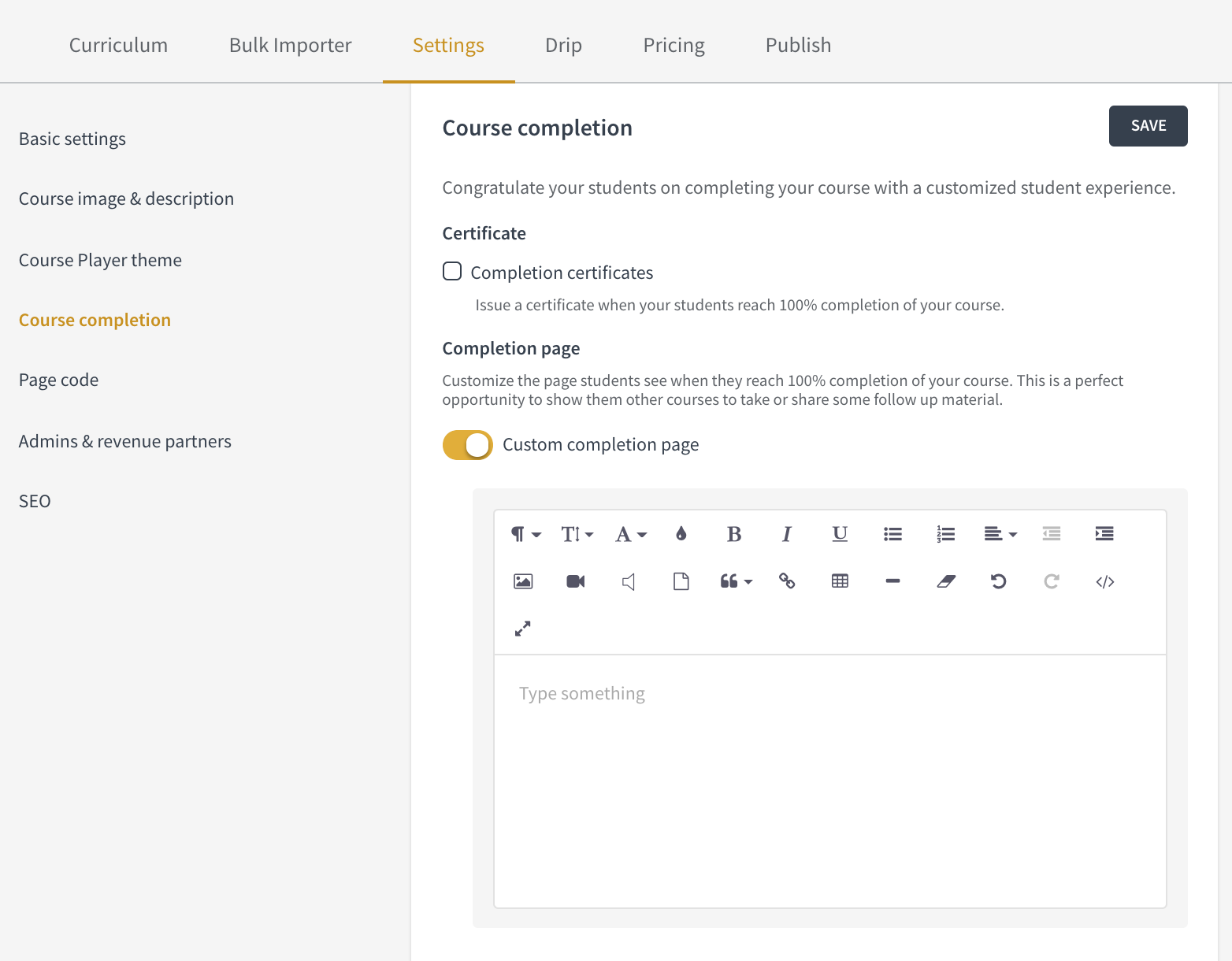 Here, you can create the text and visuals you would like your students to see when they complete the course. You can add images, text, links, and html coding. This would be a great opportunity to add an upsell to another course! Save your changes and you're done!
Students will now see your custom completion page, instead of the pop-up modal, when they finish your course.
If you want to include a course review link in your custom page, check out: What is my Course Review link?