---
Question
Can I see if a student is enrolled in a Free Preview of my course?
Solution
You can view a student user's course enrollment status from the Enrollments tab of their user profile. To access their user profile:
Under Support Your Students, click Users
Click on the name of the specific student whose enrollments you'd like to view, or use the search bar to find the student by name or email address.
Once you are in the student's user profile, you will see a list of the courses that the student is enrolled in. Course enrollments will be categorized by type.
To find a list of students enrolled in a Free Preview you can use User Filters (on the Pro + Growth plan or higher):
Go to Manage Learning Products
Select Users
Select Filters
Filter for Enrolled in, Free Preview, Course Name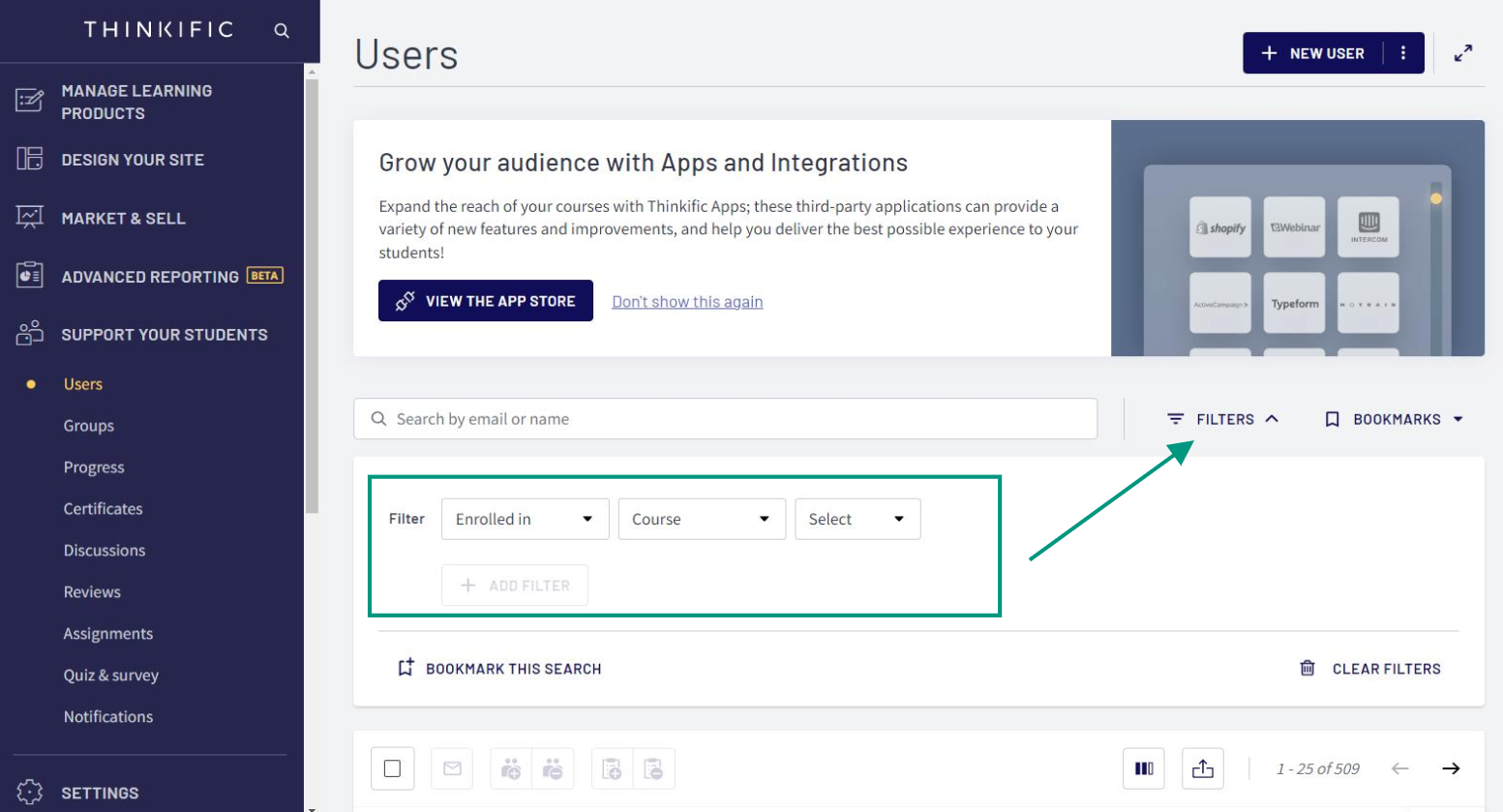 Another way to check if a student is enrolled in a Free Preview is by using the Progress Reports feature.
If a student is enrolled in a Free Preview, their Activated at date within that specific course will be empty when shown in the progress report.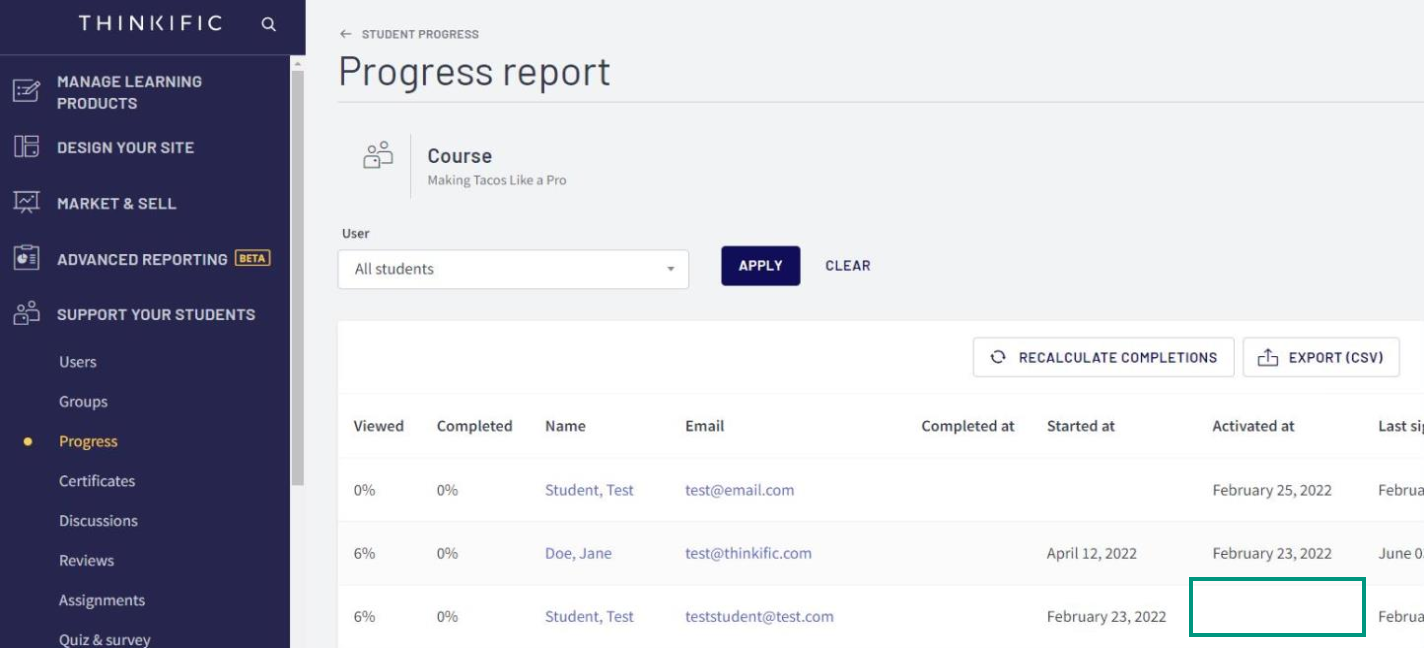 Learn More About
What's the difference between a Free Preview and Free Trial subscription period?