Creating valuable content for students is important but making sure that students engage with it how you would like is essential for them to find value in your learning products. This category is aimed at keeping your students active and up to date on your Thinkific site.
---
In this article:
Engagement & Assessment Key Features
Accessing App Categories
The Thinkific App Store includes an Engagement & Assessment Apps category, and is the place to go to install Engagement & Assessment related apps: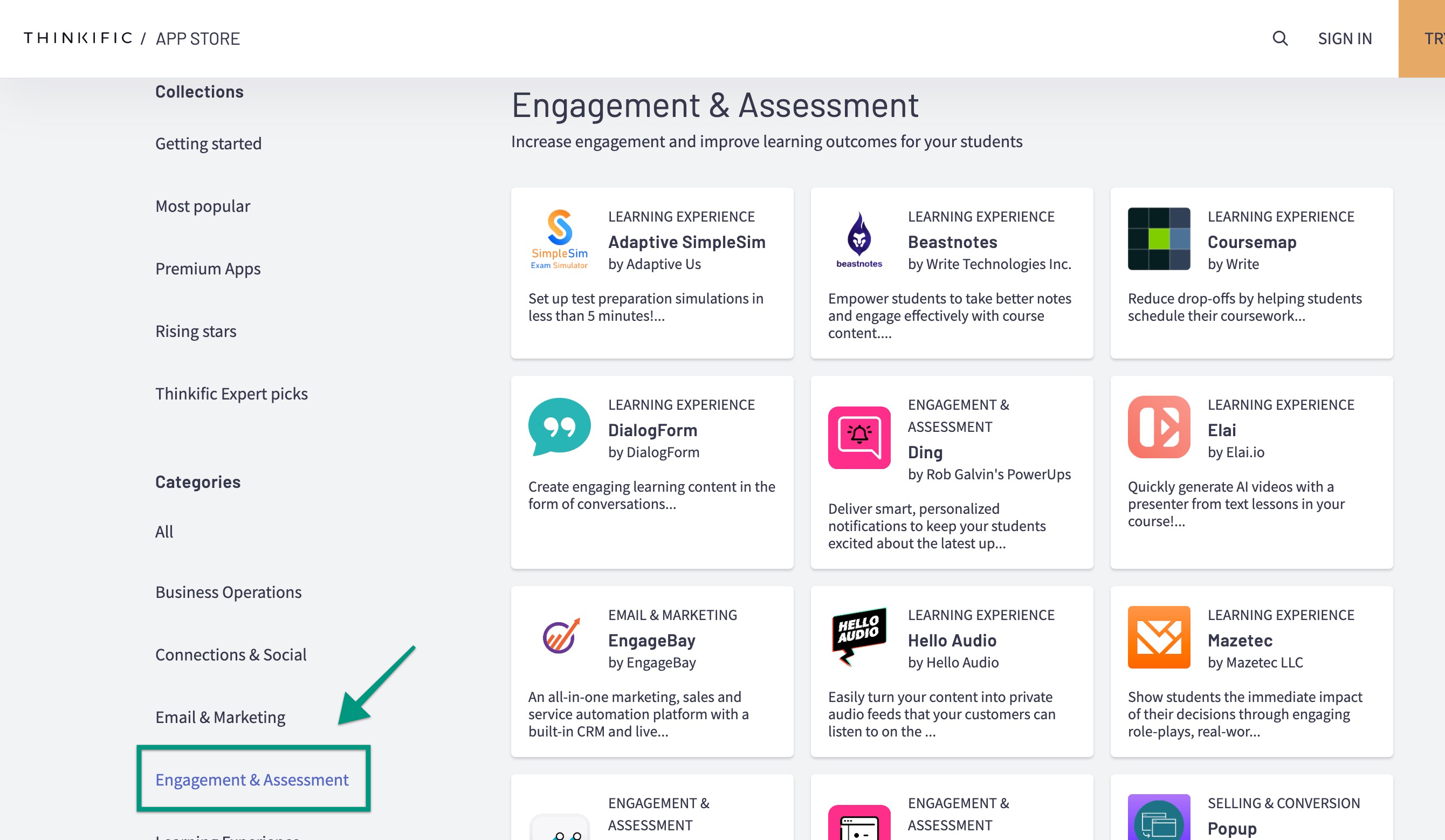 Engagement & Assessment Key Features
The Engagement & Assessment category works to keep students active as they adopt your learning products. These apps aim to motivate and challenge your students so that they are overall more engaged in the content you have to offer.
Below you can find some key features that the Engagement & Assessment category offers:
Gamification - Adding incentives and friendly competition between peers can facilitate a lively learning experience.
Check out the following apps: Motrain and Pointagram.


Testing/Assessment - Make sure your students are keeping up with tasks and lessons through customizable assessments.
Check out the following apps: Wobo, Dialogform, and SimpleSim.


These are just a few examples of the use cases and apps in the Selling & Conversion category - check out all the available Engagement & Assessment apps in the Thinkific App Store!
---
More About Engagement & Assessment
Does Thinkific have a habit tracker app?
Can I create a multimedia Quiz?