---
Question
Can I send a specific lesson to my students?
How do I direct students to specific content within a course?
What is my lesson URL for students?
Solution
If you would like to direct your students to a specific lesson within a course, you can do so by sending them that lesson's URL!
Each lesson in a course will have its own unique URL, and you can grab this URL by previewing your course and copying it from your browser's address bar: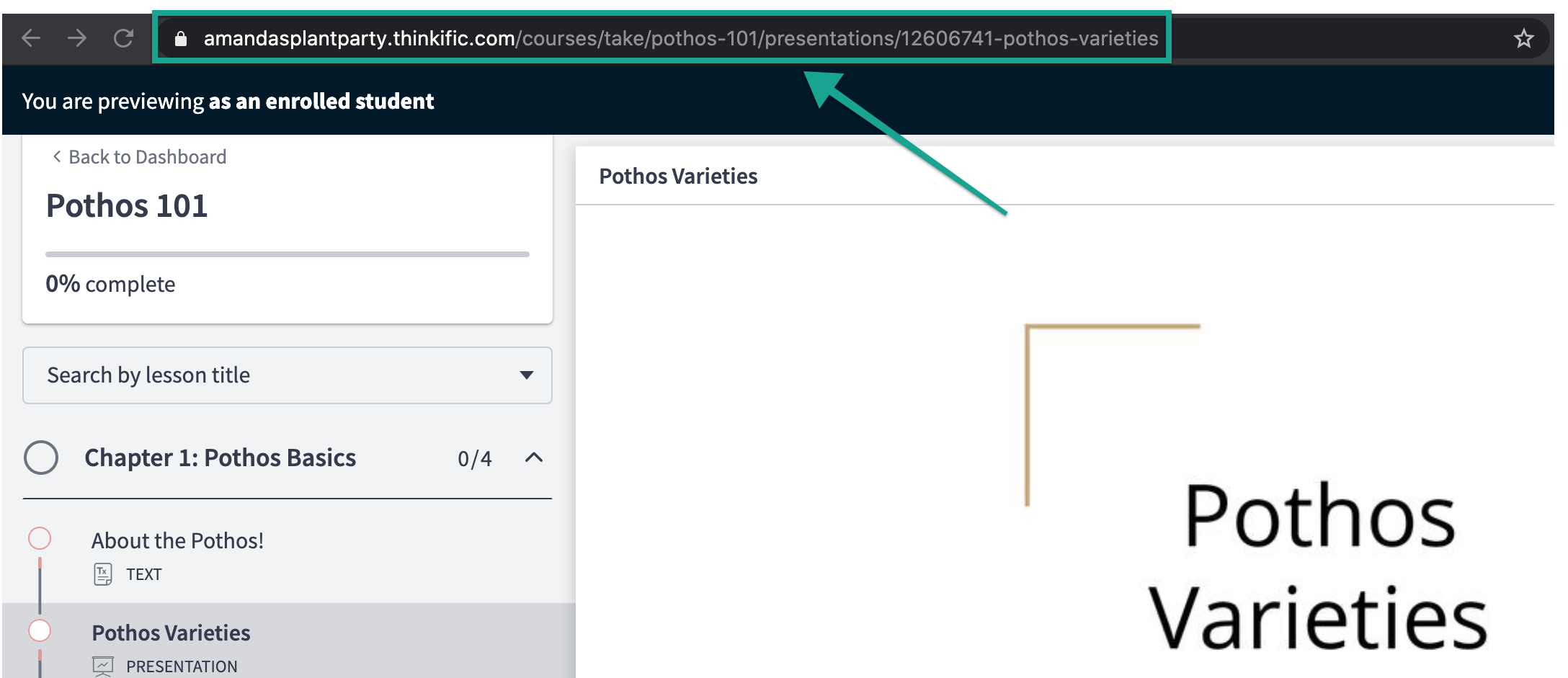 Once you have the lesson's URL, you can then send it to your students - for example, in a mass user email or to an individual student. You can also link to that lesson in a different lesson within the same course!
Important Considerations
The student must be enrolled in the course and currently logged in to be able to access the lesson from the link
If the student is not enrolled in the course, they will be directed to that course's landing page instead
Students will be brought to the Sign In page if they are not currently logged in to your site
Learn More About
How to Send an Email to a Student