If you'd like to create a pre-defined learning path for your students, you can set this up using course completion emails!
---
How to Set Up a Learning Path
You can create a learning path by defining the order students enroll into your courses using our Hidden course feature as well as course completion emails. With this set up, you will be defining what courses are visible to students at specific times in their course journey.
Set Up Hidden Courses
You'll want to make sure that the first course available in your learning path is the only one displayed on your site to ensure this is the first course students purchase and enroll into. The courses that follow should all be set to Hidden. Hidden courses do not display publicly on your site and are only accessible by direct link to the course landing page.
Course Completion Emails and Messaging
You can customize the course completion email and course completion message that students will see at the end of each course in your learning path to contain a link to the course landing page of the following course in your path.
This way students will know exactly which course to enroll into next! You'll want to make sure to customize this for each course included in your learning page.
Check out the following examples of what that could look like!
Course Completion Email
We also recommend customizing and turning on your course completion email. Make sure to include a link to the course landing page of the next course in your learning path!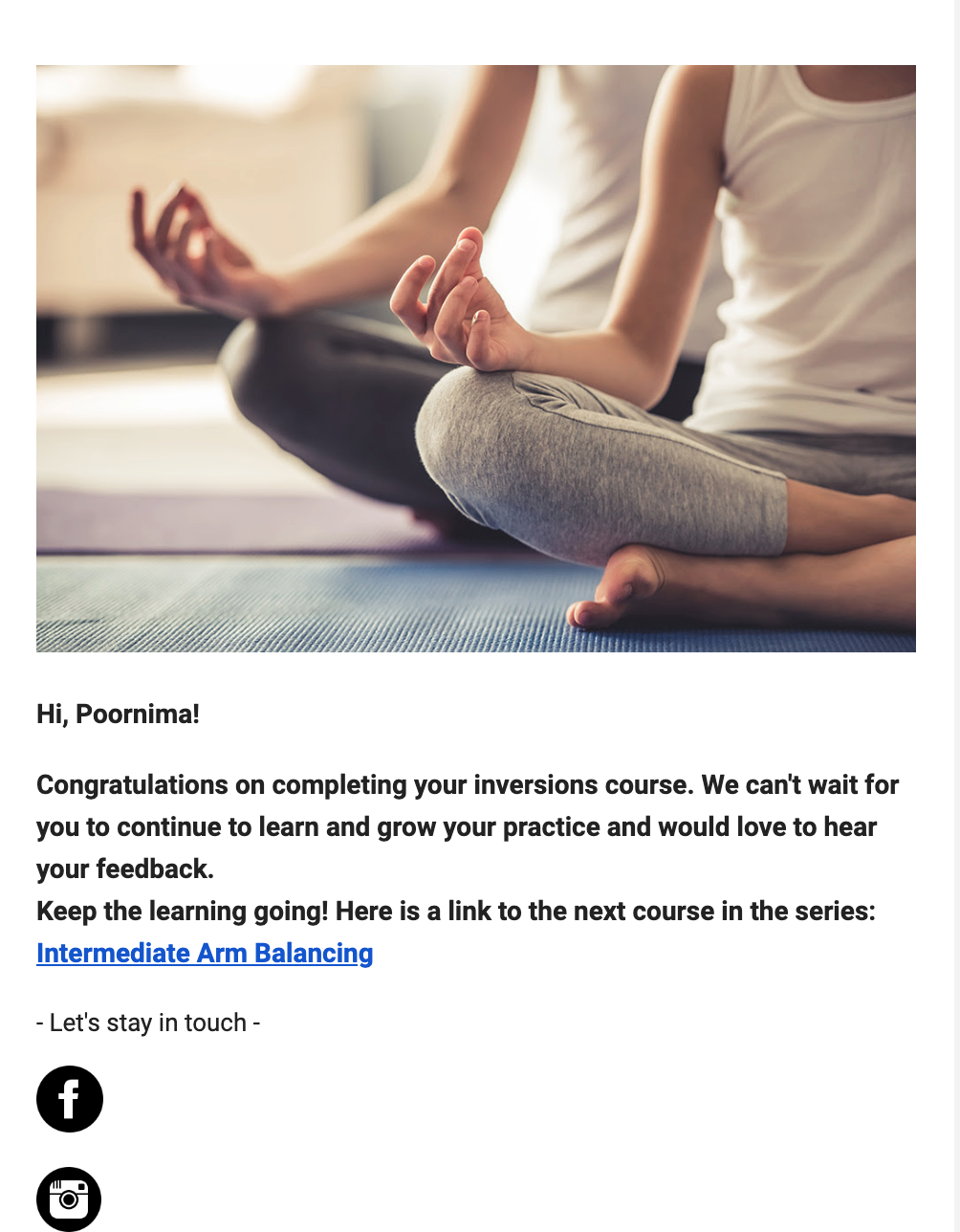 Course Completion Message
The course completion message can be fully customized as desired using our Text editor. Feel free to include images and video to encourage students to continue to the next course!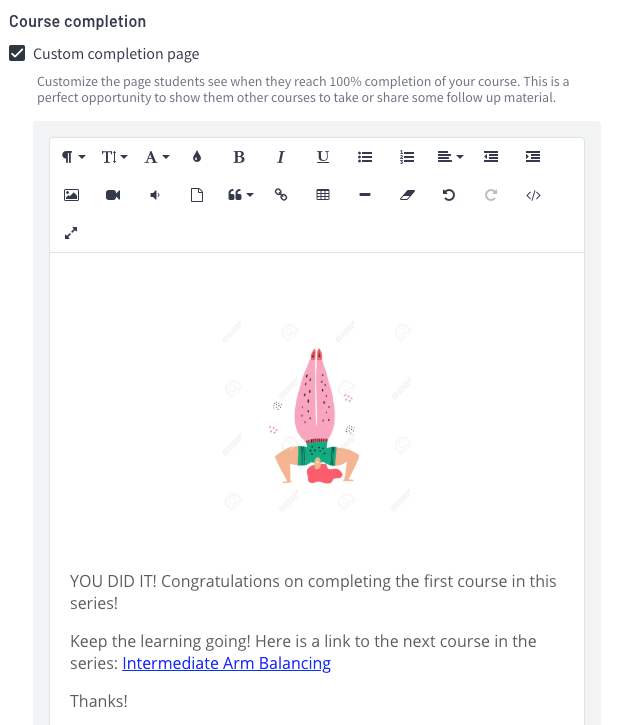 Your student will see this message in the Course Player when they reach 100% completion: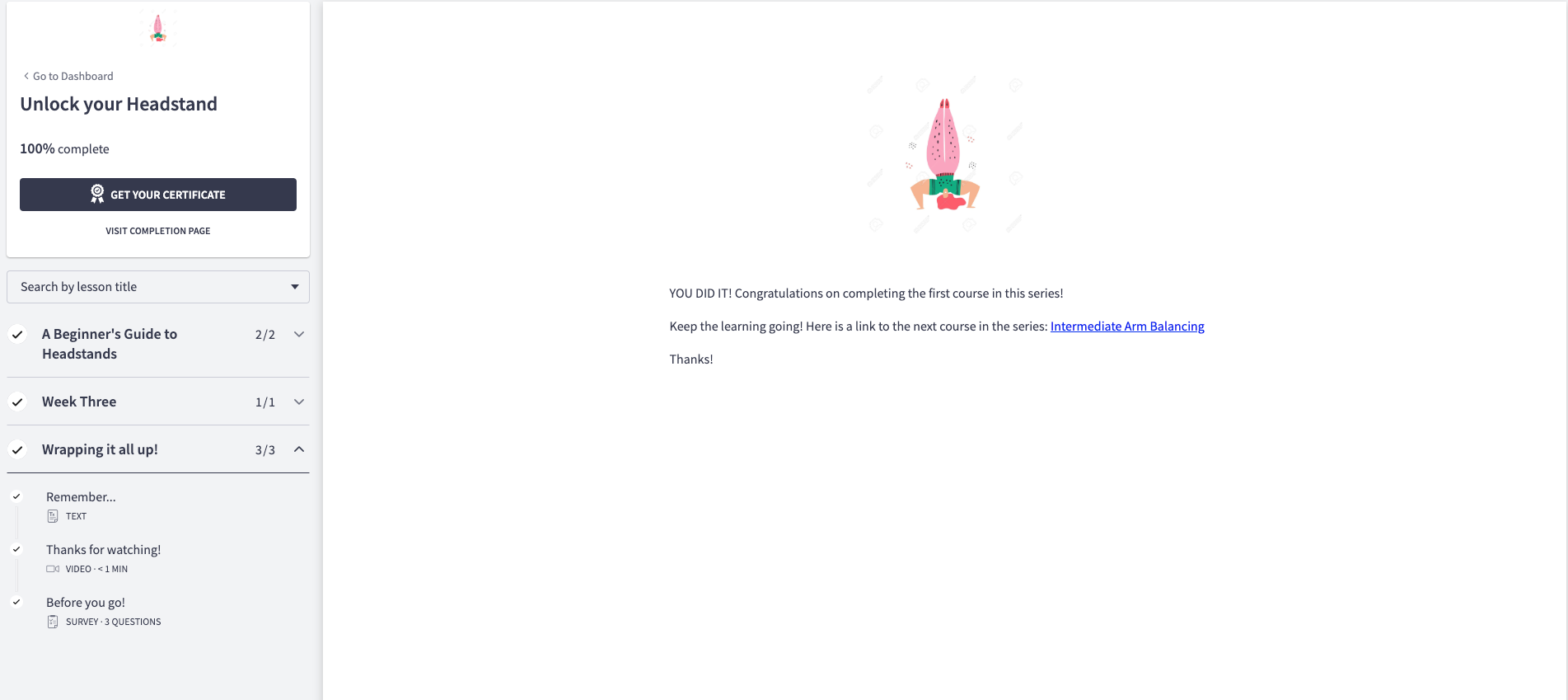 Student Experience
Clicking on the course landing page link in your completion email or message will redirect the student to landing page of your next course. Your student can simply enroll in this course and continue learning!