From your Admin Dashboard you want to navigate to
My Courses
then click on the
Re-order
tab. From there
you can change the order in which your products appear - this will affect the order on both your dashboard, and your public
Site Landing Page
(allowing you to ensure that the content you want seen first is seen first!)
Re-order Your Courses and Bundles
To reorder your courses and bundles to choose how they're displayed in your product lists, you can reorder them from your Courses menu under the Re-order Courses tab. The top position corresponds to the item being displayed first, the second position corresponds to the items being displayed second, and so on.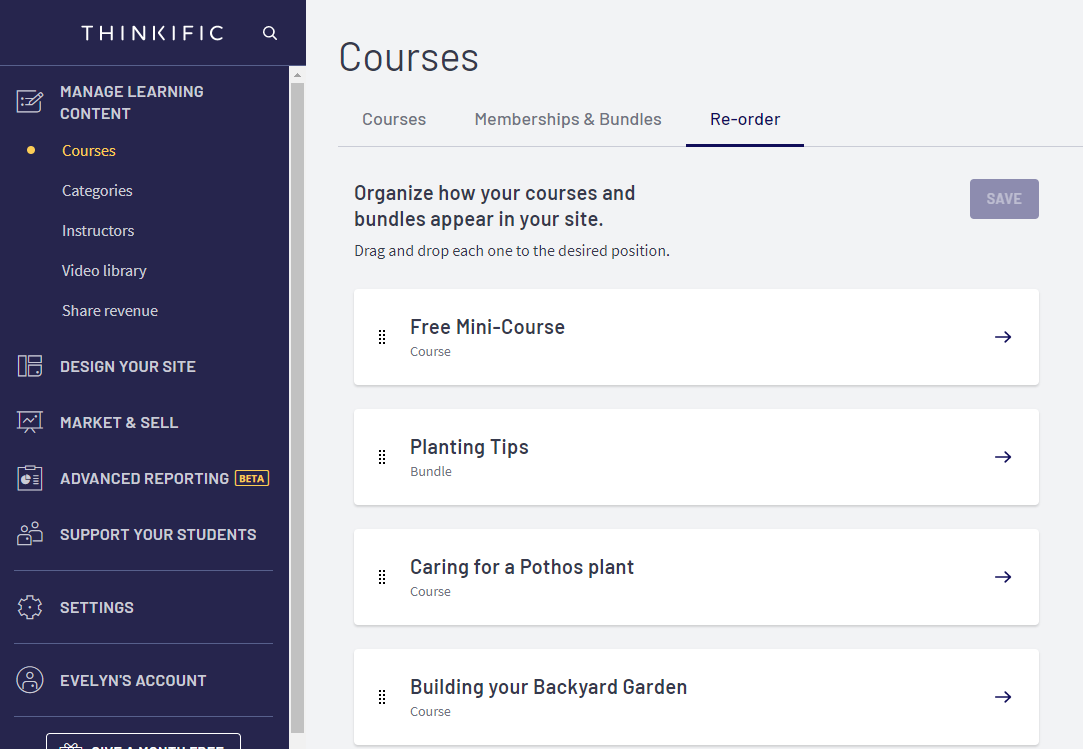 To rearrange them, simply click-and-drag the course or bundle to your desired position in the list: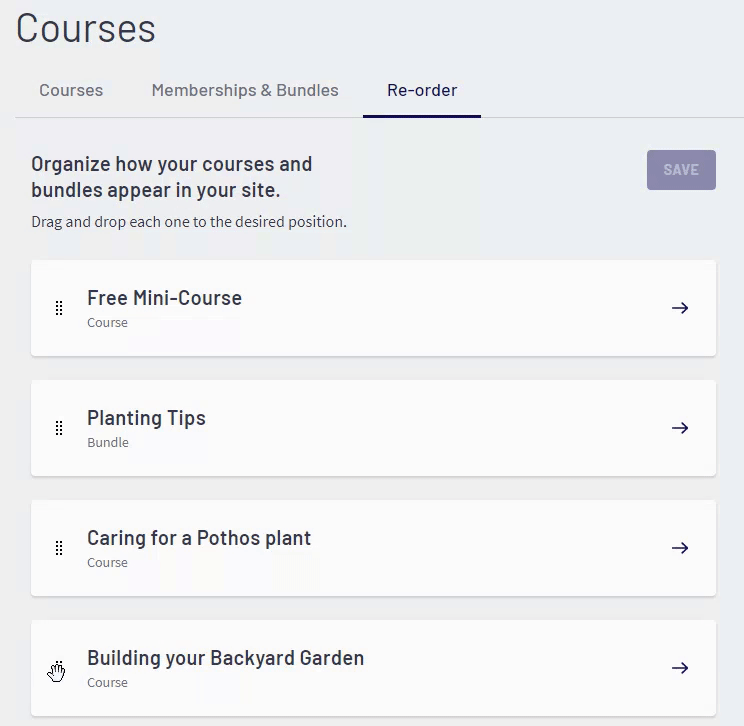 Once you have your desired order, don't forget to save or you can discard the changes if you wish to keep the original order you had.
And that's it!