Include live video in your course using a Multimedia lesson!
---
We know that many online instructors make use of live video streaming/conferencing to run webinars or coaching sessions alongside their courses. Face-to-face time is an excellent way to add value for students!
There are a number of great platforms out there for this and many of them can be included directly within a Thinkific course using our Multimedia lesson type.
Examples of platforms that can be included in a Multimedia lessons are:
All you need to do is paste the link for where your students need to go to join you into the URL field of your Multimedia lesson: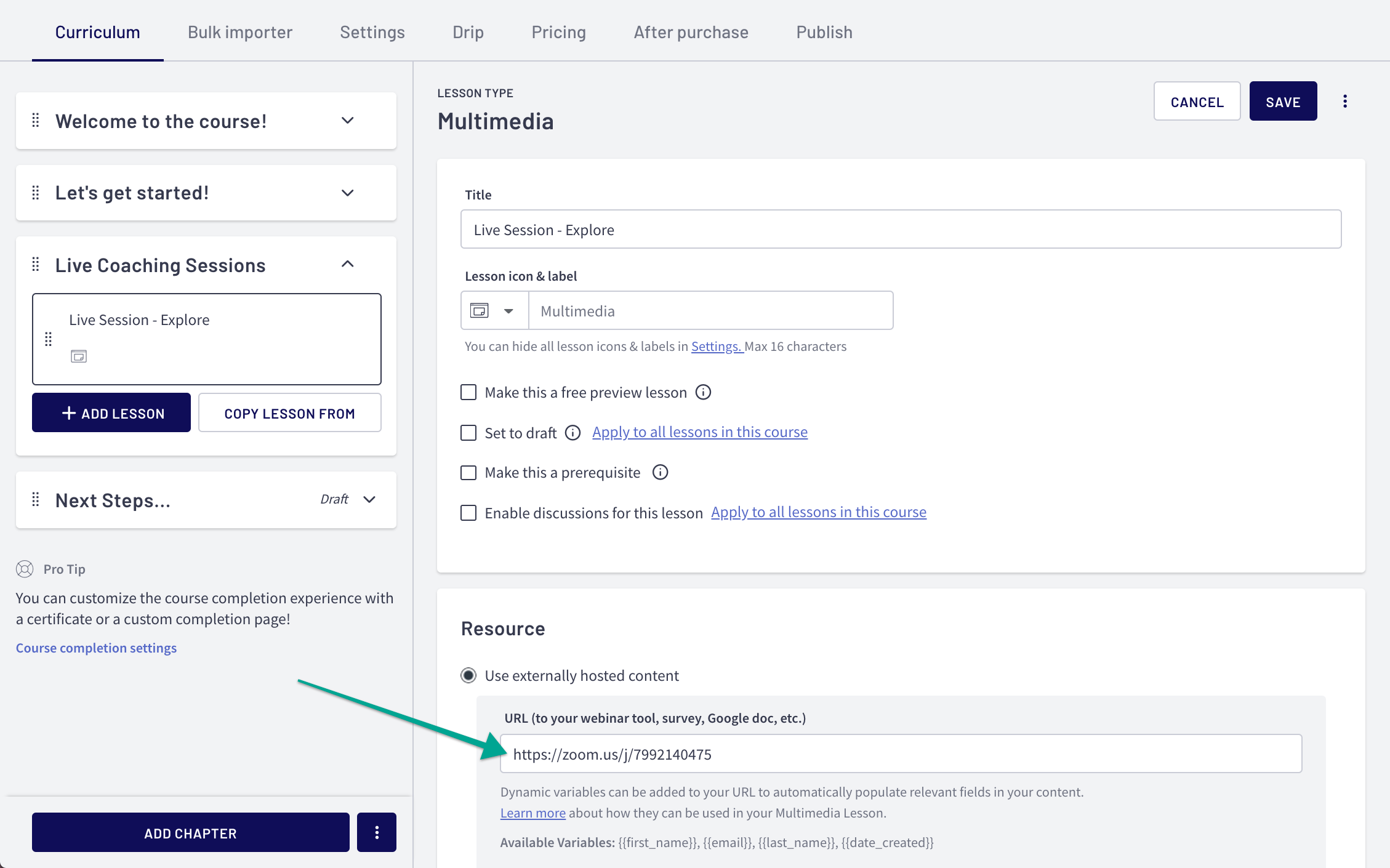 Important Considerations
Some platforms like Google Hangouts and Whereby will not work with this method because they aren't embeddable. Make sure to preview your course as a student to ensure it works! If it doesn't, you can always create a Text lesson with a link for your students to join the live session.
Platforms like Zoom will require your students download the software before they can join. You can always preview your course as a student to test this out and make sure you are happy with the experience of your chosen platform.