Having a great learning experience not only allows students to see the value in your learning products but helps your online business succeed. These apps are aimed at helping you create an engaging learning platform that sets you apart!
---
In this article:
Learning Experience Key Features
Accessing App Categories
The Thinkific App Store includes a Learning Experience category and is the place to go to install Learning Experience related apps.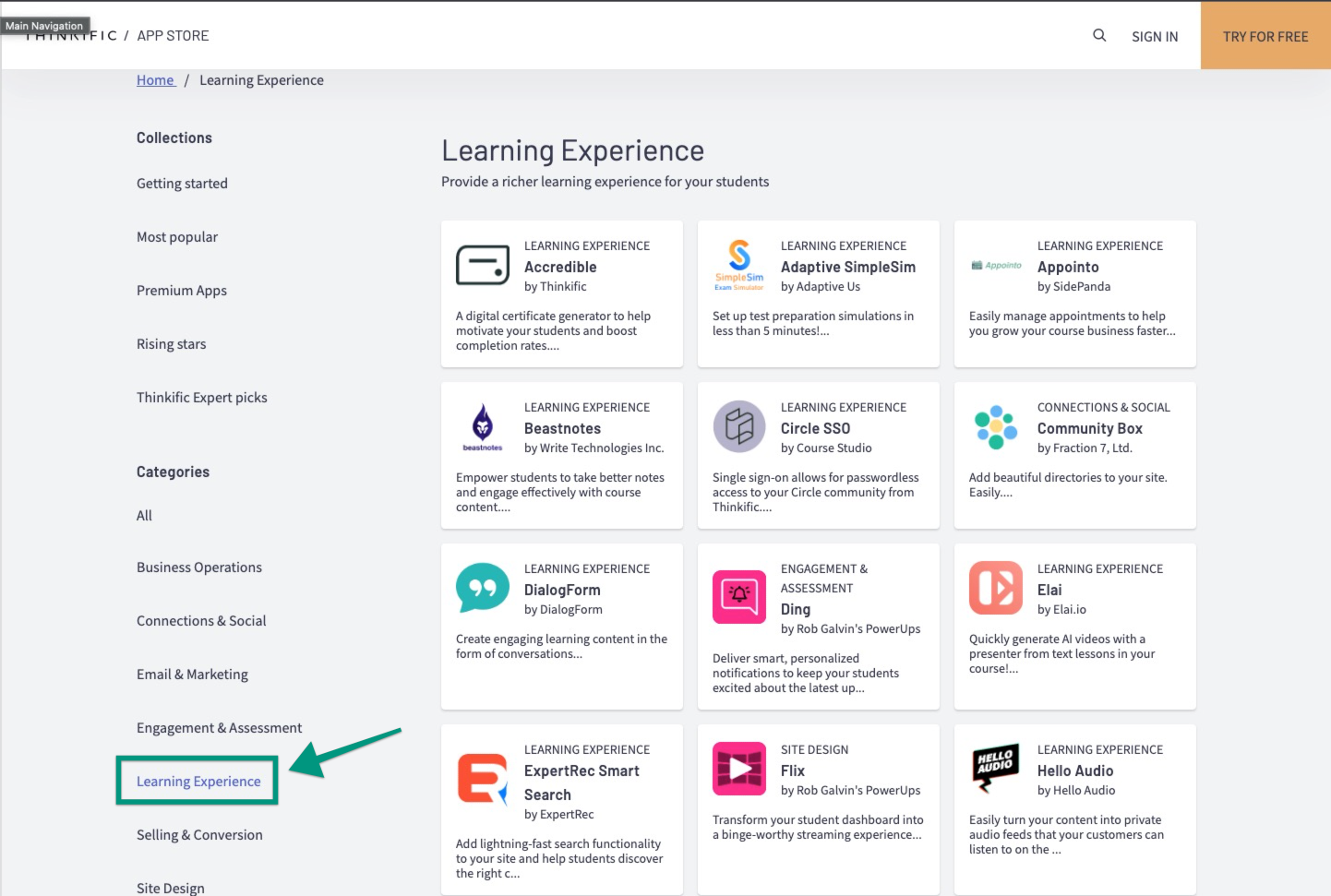 Learning Experience Key Features
In the Learning Experience category, you can find apps that improve how students interact with and digest your content. These apps aim to give students the best experience on your Thinkific site so that they see success with your learning products.
Below you can find some key features that the Learning Experience category offers:

Content Creation - Create content beyond what is possible with the traditional lesson types to provide an engaging experience for your students.
Check out the following apps: Elai.io, Mazetec, and Thinglink.


Student Reminders/Notifications - Ensure that students are always up to date with their study schedule and the latest content releases.
Check out the following apps: Coursemap, Ding, and Expiring Courses Saver.


These are just a few examples of the use cases and apps in the Selling & Conversion category - check out all the available Learning Experience apps in the Thinkific App Store!
---
More About Learning Experience
The Thinkific Student Experience
How can I create interactive multimedia content?