If your PayPal modal loads on checkout and then immediately disappears, we have some troubleshooting steps that can help resolve this!
---
What does this issue look like?
If you are experiencing this issue, your PayPal popup will briefly load and then disappear before entering in payment details like this: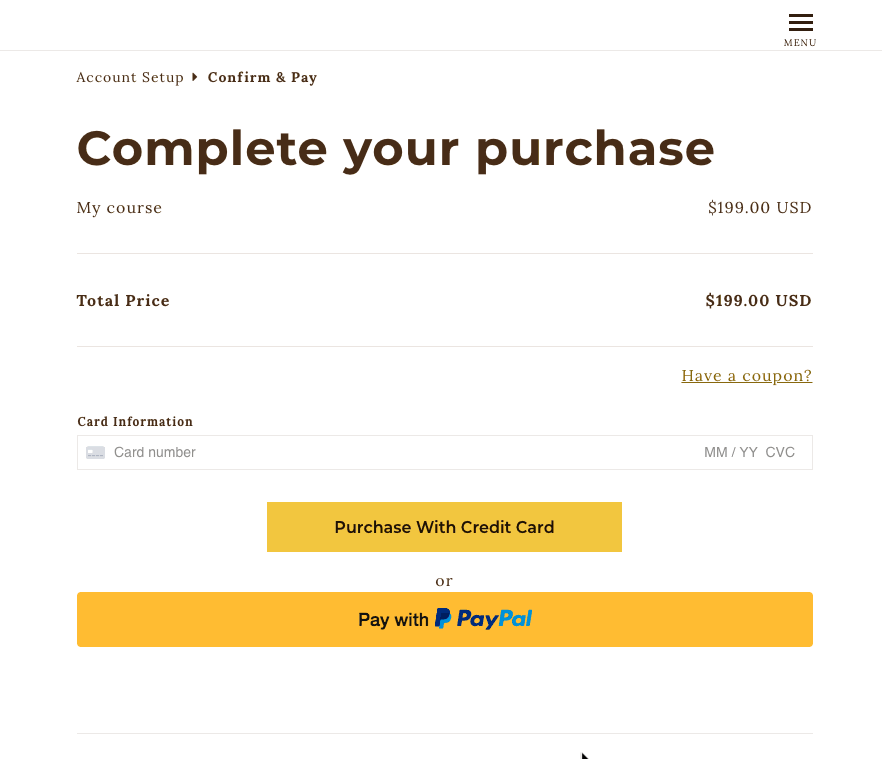 Troubleshooting Steps
Remove any restrictions on your PayPal account: See PayPal's instructions HERE
If you are using Stripe and PayPal, make sure the currency selected in your Stripe settings is supported by PayPal
Test your checkout again. You can copy your checkout link to quickly access your checkout page!
Next Steps
If the issue continues, please send us an email with the following and we will be happy to investigate further:
Confirm you have tried the troubleshooting steps included in this article
Name of the course