When creating a Drip Schedule for your course, you have the option to set it to a specific calendar date. This gives every student the same start date and release schedule!
About This Feature
When Drip is based on a specific date, every student will have the same Drip Schedule regardless of when they enroll into your course. This option is great for cohorts that need to progress through a course together!
How It Works
Within your course Drip settings, you will be able to specify a specific release date for every lesson in your course.
Students will have access to the content at 12:01am UTC on the calendar date set for the Drip Schedule. For example, if you set your Drip Schedule to Jan 1st, 2020, students who sign up before Jan 1st will not have access until Jan 1st, 2020 at 12:01am UTC.
Content will be available at the same moment for all students around the world. For those in New York, it would be 7:01pm EST on Dec 31st, 2020 and for Vancouver, it would be 4:01pm PST on Dec 31st, 2020.
Students who sign up after 12:01am UTC on Jan 1st, 2020 will immediately have access to your content.
How to Set a Drip Schedule by Calendar Date
Go to Manage Learning Content
Select Courses
Click on the image of the course

you want to edit
Select the Drip tab
Click Create a Drip Schedule OR if you have an existing Drip Schedule, go to step 6
In the Drip settings, select On a Specific Date
Click OK in the warning prompt: Are you sure? This will clear your course's schedule
Under Begin releasing content on: select your desired release date. This will apply to all lessons in the course. Individual lessons can later be customized one at a time.
For any lessons that require a unique release date, edit the calendar date under the lesson title
Click Save on the top right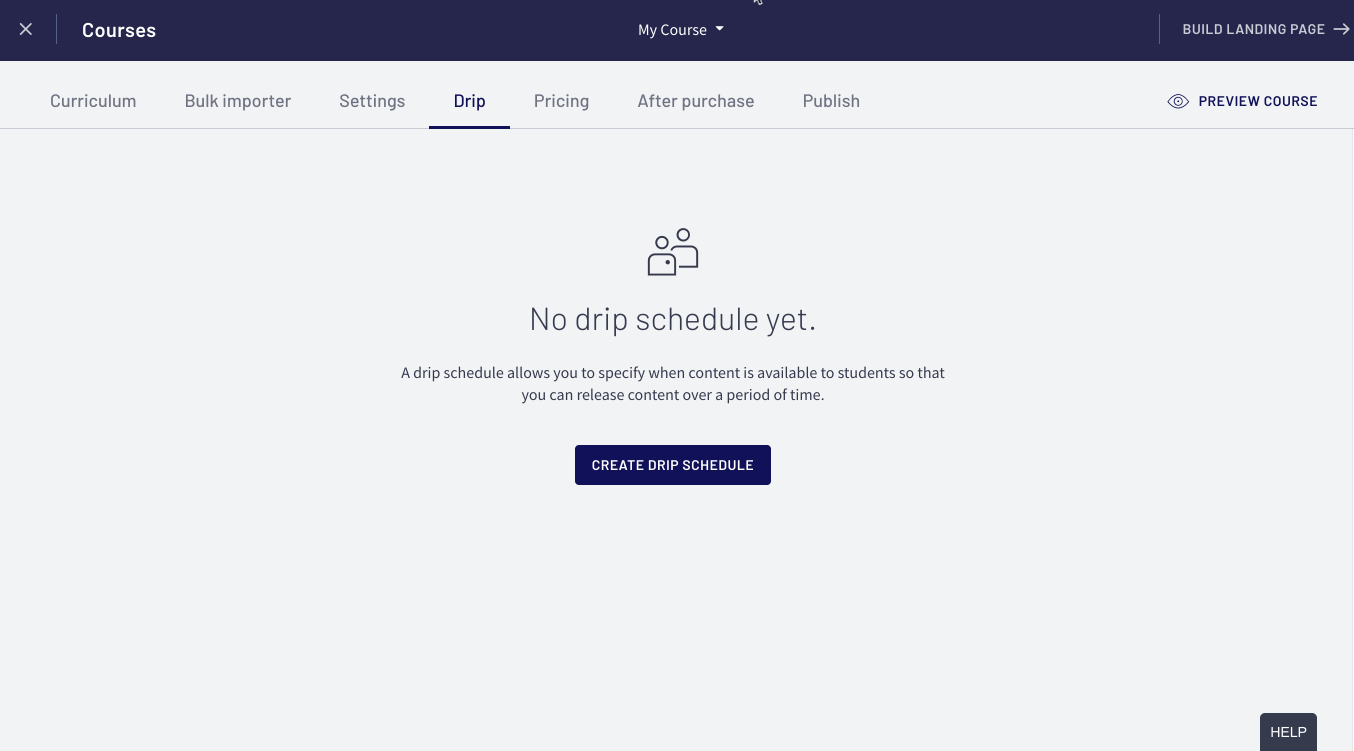 To learn more about how Drip works and what your students will experience, check out: Drip Schedule