Any students that have access to your Community will see the Community card directly on their Student Dashboard - as long as you are on our latest theme! You can also share a link to your Community through whatever channel you see fit.
If you haven't created a Community yet or want to learn more about Thinkific Communities, check out Create a Community!
In this article:
Community Access from the Student Dashboard
Community Access from the Student Dashboard
The Student Dashboard is accessible at yoursite.thinkific.com/enrollments and is the area that students will see as soon as they login to your Thinkific site.
If you would like Communities displayed automatically in the Student Dashboard, this is available with Site Builder theme version 1.12.12 or higher. A Communities section will automatically appear that displays all Communities the student currently has access to. This section will appear below your student's courses: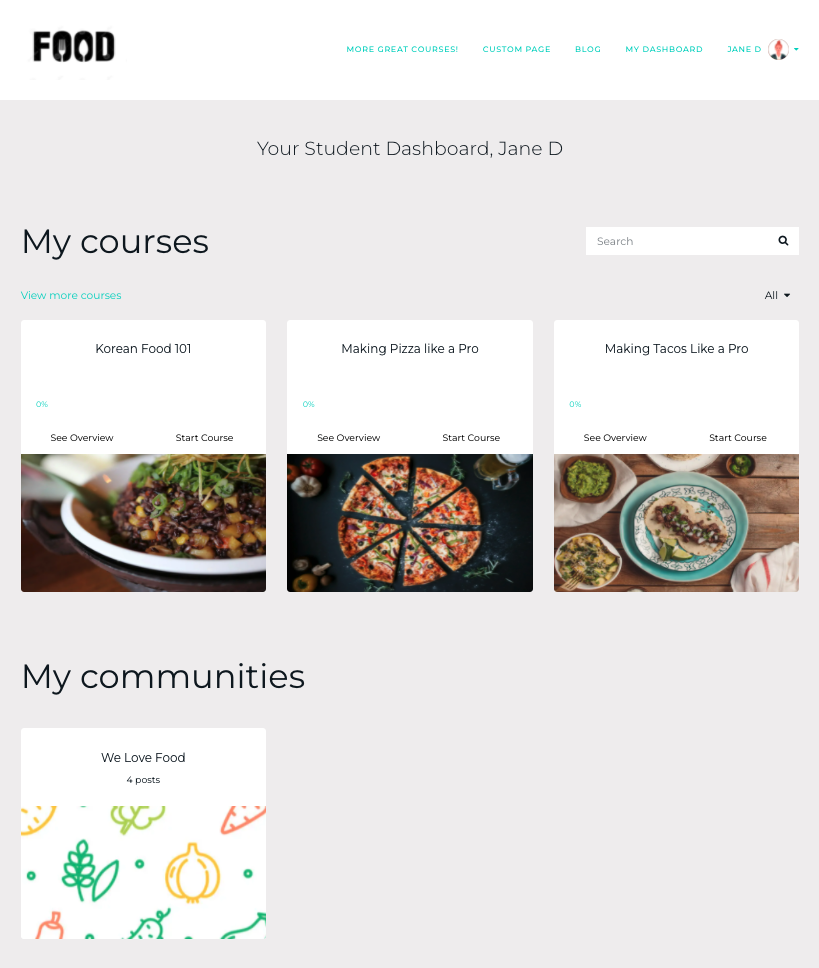 Important Considerations
Community Share Links
You can also share a direct link to your Community with your students! Some options to try are:
How to Copy Your Community Share Link
Go to Manage Learning Products
Select Communities
Locate the Community you want to start posting in
Click the ellipses (3 dot icon) and select Copy Share Link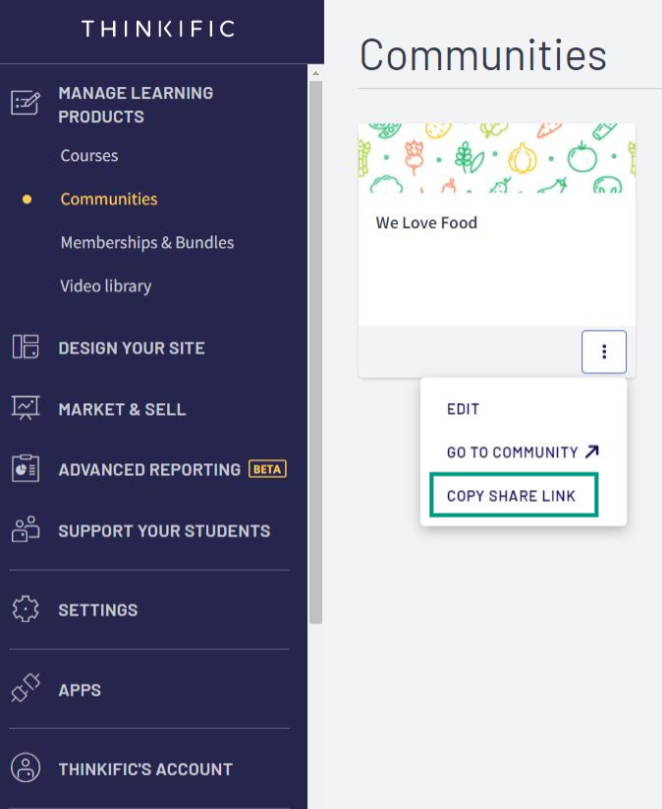 Do you have feedback on our Communities feature? We want to hear from you. We are continually making improvements and if there is functionality that would help your business, please let us know!
More About Communities