This article demonstrates how to update a theme and the reasons for doing so.
Why should I update my theme?
We're always working to make our Site Builder themes better, and will periodically release updates to fix bugs, add features, and improve your experience. These changes are released periodically and often require installing a theme update. You will be notified of available feature updates via badges on our Updates section in your admin dashboard menu, like this: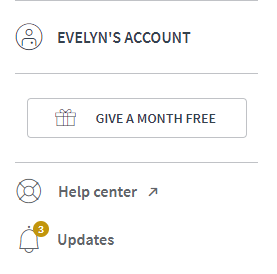 You may notice an update is available in your theme library but there isn't a badge on your change log. While bug fixes and minor performance improvements are not reflected in the change log, they're always delivered through theme updates so we generally recommend updating your theme whenever an update is available.
How do I update my theme?
Updating your theme can be done from your Theme Library. A button will appear under your published theme when an update is available. Clicking "Update available" will open the confirmation to update your theme. If Site Builder isn't behaving the way you'd expect, the first step is to see if a Theme Update is available to resolve this for you.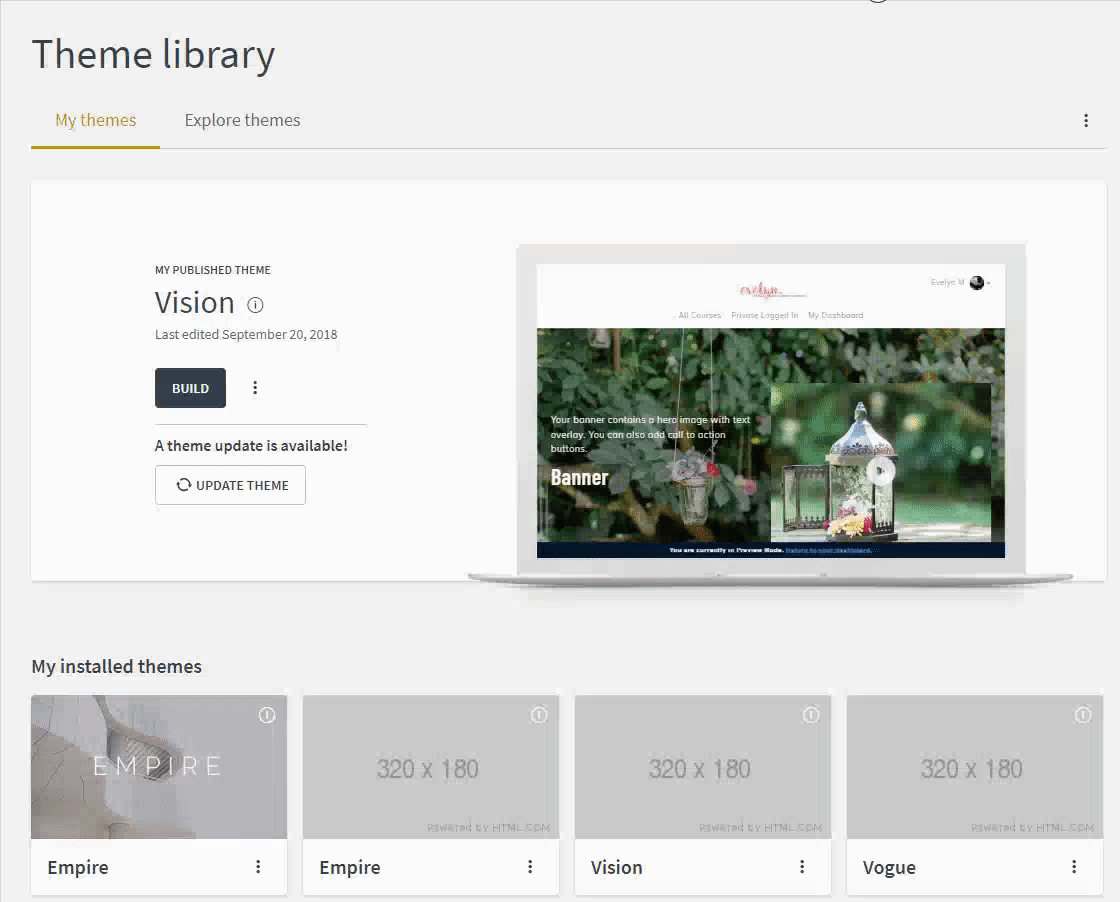 What if I've customized my theme?
Editing your theme code to make customizations is a feature that is available on our Pro plan and higher. Updating your theme does not integrate these customizations. The update will install a fresh version of your theme files, and any customizations you've implemented will need to be moved back into your updated theme. We'd recommend keeping a log of any customizations you've made to your theme code so it's easy to implement those in your updated theme.
Only customizations made via editing your theme code, usually with the help of a developer, will be erased. Any work to add content or customization to your site via the Site Builder tool will not be impacted.