If you have already explored customizing the look of your Course Player and would love to customize the look per course, you now have the ability to change the Course Player color, logo, font and theme at a course level!
This is not available with the Legacy Course Player. If you are missing this feature, see how to update your Course Player here!
In this article:
Why Customize the Course Player?
How to set your Default Course Player Settings
How to Access Individual Course Player Settings
Why Customize the Course Player?
Your Course Player is where your students will spend time interacting with your course content. Sometimes you might have specific branding or color schemes you would like applied to a particular course to create a unique learning environment for your students. For example, if have different groups of students taking different courses, you can customize the look and feel so that all of your students feel at home in your course. Or if you have a bundle or a progression of courses, you can use the course player customizations to help remind your students of what stage they are at in your online courses!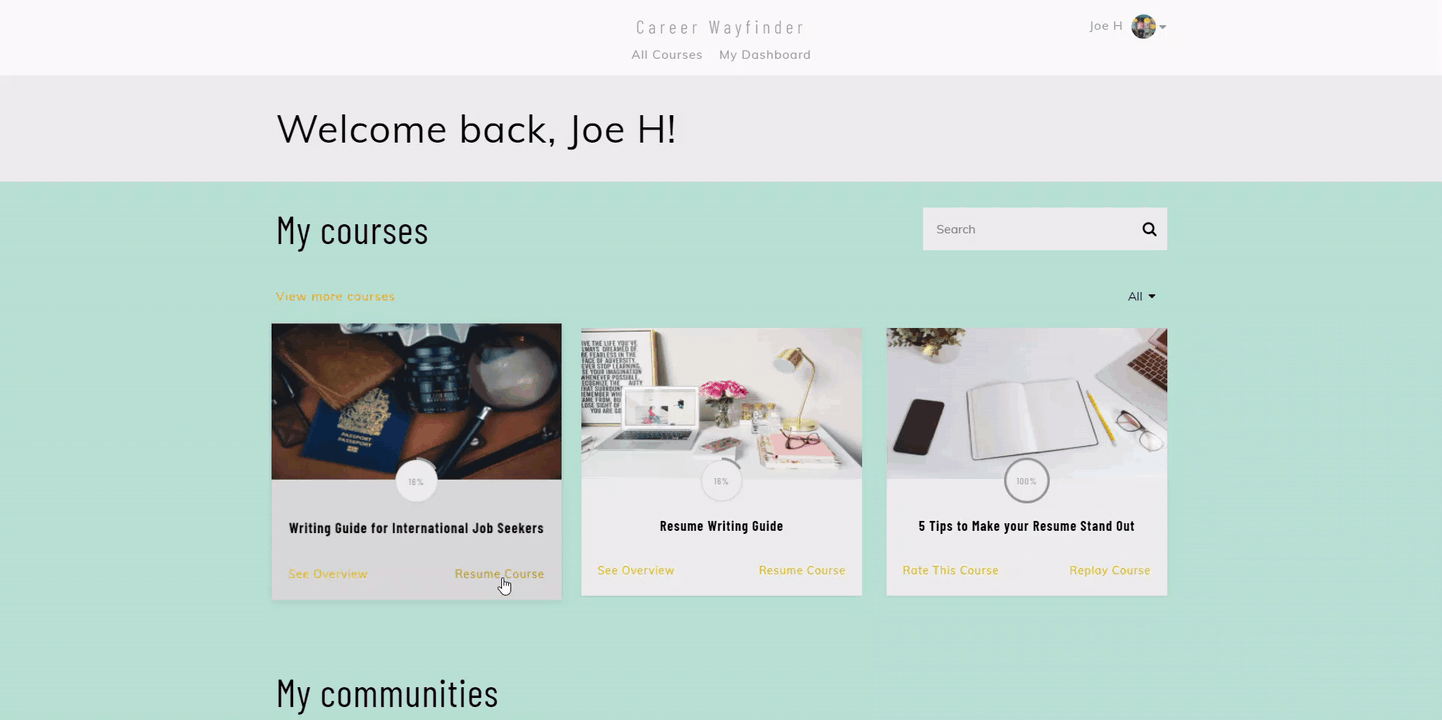 How to Access Individual Course Player Settings
Go to Manage Learning Content
Select Courses
Click on a specific course in the Course Overview
Select the Settings heading
On the left, select Course Player appearance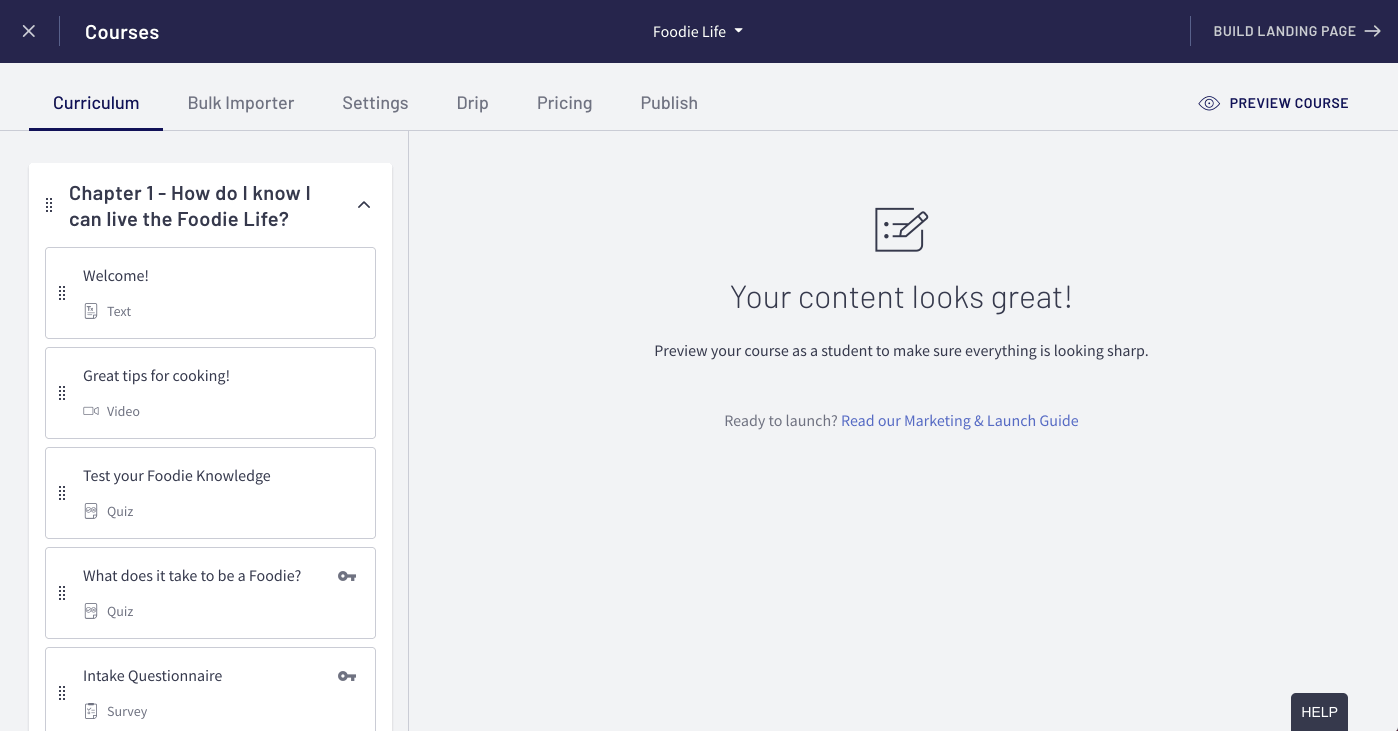 Setting Options
Course Player Theme
The Course Player Theme controls the background color and default text color for the Course Player. There are two options:
Light theme (Dark text on a light background)
Dark theme (Light text on a dark background)
Course Player Style
Course Player Style customization at an individual course level is available on our Start plan and higher.
This will customize the color and font of the left side navigation bar of the Course Player. You can customize the following:
Primary Color - Choose a color that will pop off of the Light or Dark theme and that will resonate with your students for this course.
Font - This will change the default Course Player font.
Course Player logo
Course Player Logo customization at an individual course level is available on our Start plan and higher.
A logo uploaded here will appear at the top of the Course Player.
Revert to Default
Individual Course Player appearance customizations will override any customizations applied in your site wide Course Player settings. If you would prefer to go back to your site wide settings for a particular customization (Theme, Style or Logo), select the Revert to Default option under the appropriate setting: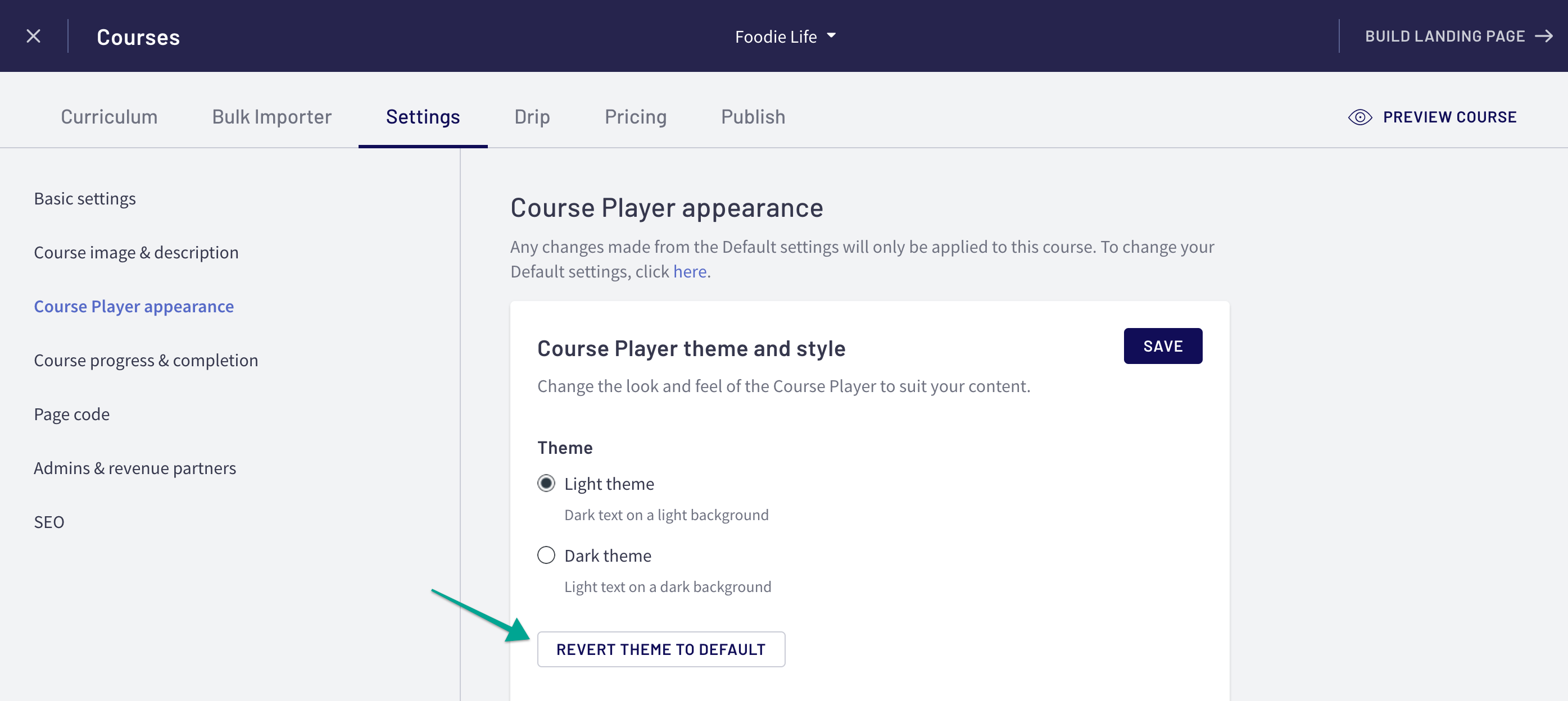 Lesson Type Icon and Label
In the Course Player sidebar, there is a default lesson icon and label text for each lesson. At the course level, you can customize whether you want to hide all of these lesson icons and labels.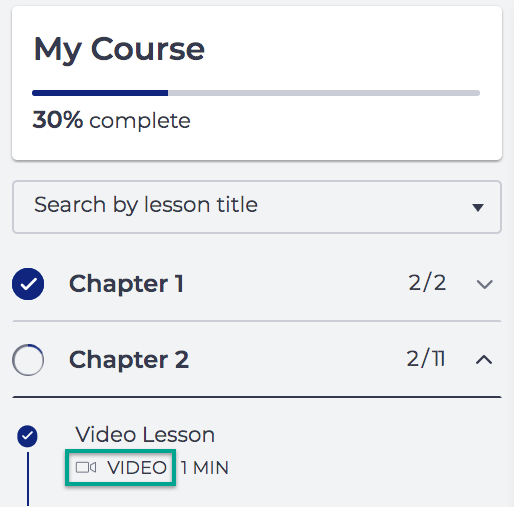 Learn more here: Custom Lesson Icon & Label
Viewing Your Customizations
If you would like to see what your changes look like, you can Preview Your Course as a Student.
Frequently Asked Questions
What happens if I don't customize my Course Player at the course level?
Your site wide Course Player settings will be automatically applied.
Am I able to customize beyond the default options?
If you would like to customize your Course Player beyond what is currently available you can check out the Thinkific App Store for apps like PlaYEAH!. With PlaYEAH! you can create personalized pop-ups and customize your course player to increase completion and engagement.
---
More About the Course Player
Default Course Player Settings
Previewing Your Course as a Student