You can define what your landing pages look like when they are displayed on search engines like Google and when they are shared on social media platforms like Facebook and Twitter.
This often includes letting you customize a Title, Description, and a Thumbnail Image value.
It's important to make sure that this statement is clear and concise so that your content stands out against the other noise and customers are able to easily understand the value you are providing (driving to more page views).
Setting these up may have an impact on the rank of your pages on some search engines. Search Engine Optimization (SEO) is the process of maximizing the number of visitors to a website by ensuring that the site appears high on the list of results returned by a search engine. So if someone searches for your course topic using Google, for example, having your website appear in search results means free exposure for you.
Customize SEO for Your Course & Bundle Landing Pages
The SEO values (title & description) for your course/bundle landing pages can be accessed by entering your Course Settings SEO: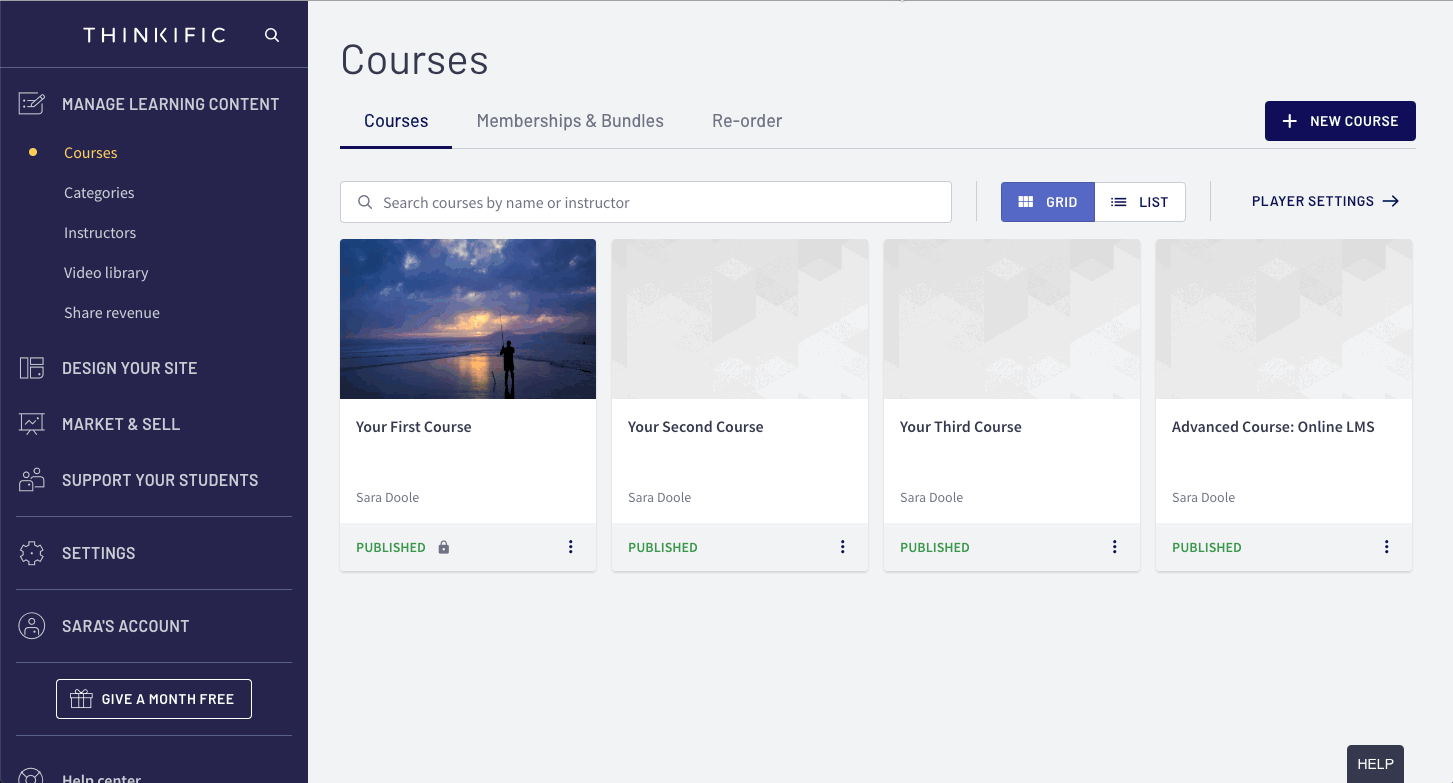 Customize SEO for Your Home Page, Default and Custom Page
For all other landing pages, you can customize the Title, Description, and Thumbnail Image in the settings area for each of the pages in Site Builder.
These values are available to be customized on all public pages that are capable of being crawled. This includes:
Home/Site Landing Page
Sign In Page & Sign Up Page
Collections page
Any of your Custom Pages
*other pages, such as the Thank You page are only for logged in users and not crawlable. These pages redirect traffic to the sign-in/home page.
By default, if you do not set a title, description or image for a page, it will inherit and display these values from your home page. (So make sure you've taken the time to add these values to your home page at a minimum)
You can access the fields by navigating to your target page and then selecting the settings cog in the top right of the section pane: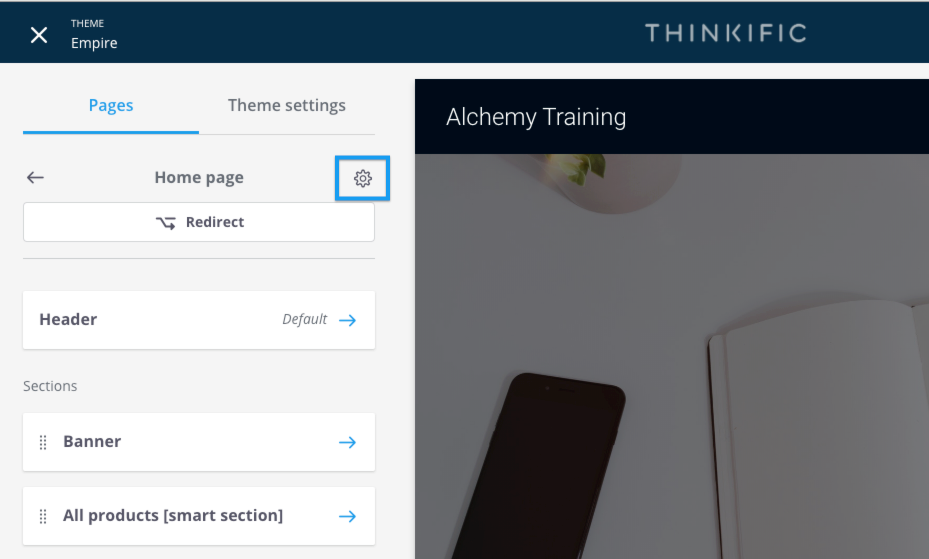 From here, enter in the Page title, description and image that you want to be associated with that page. Then Save.

Frequently Asked Questions
What are the best dimensions for my images?
Different platforms use different dimensions and can change their default dimensions at any time. We would recommend that you research the preferred dimensions used on your anticipated platforms of choice (e.g. Facebook, Twitter, Reddit). The image picker in Thinkific was designed so that you have the ultimate control over what dimensions work for you and your business.
Why is my image or SEO information is not previewing correctly?
Old content may be cached, meaning that your updated SEO information may not present correctly when shared. For example, if you recently changed the image on your SEO image field, when shared to Facebook, the image may not update. This is because Facebook has not crawled your link and updated the fields accordingly. Many online sharing sites, like Facebook, have a debugger where you can re-run the link which re-crawls the content and updates it. We would recommend searching the relevant platforms of choice and seeing if they have a debugger available.
Popular options are the Facebook Debugger, and the Linkedin Post Inspector.
Why isn't Google pulling in my most recent SEO changes?
It takes between 4 days and 4 weeks for your site to be crawled and indexed by Google. If you are seeing outdated data, you can request Google to recrawl your site.
Learn more here: Ask Google to recrawl your URLs
You can find your sitemap here: What is my sitemap?
Where can I find more help on SEO best practice?
If you are looking for best practices, check out our blog for some tips!
Keyword Research and SEO Tutorial - Stephen Spencer Interview
How to use PR and SEO to Increase Your Online Course Sales