As most European countries now have cookie consent laws in place, Thinkific customers may need to integrate a "cookie consent bar" on their site to ensure compliance with these laws. Adding this bar to your site will let visitors know that it uses cookies and will give you the option of simply notifying them of this, or you can give them the choice to opt in or out of using cookies (depending on the specific laws of the country).
If you are based in or selling a course to an audience in one of these countries and you'd like to add the bar to your site, you can build and customize one for your Thinkific site, free of charge at https://cookieconsent.insites.com. When you arrive on the landing page, just click the "Download" button to set up the look of the bar (color and location on your page) and how it acts.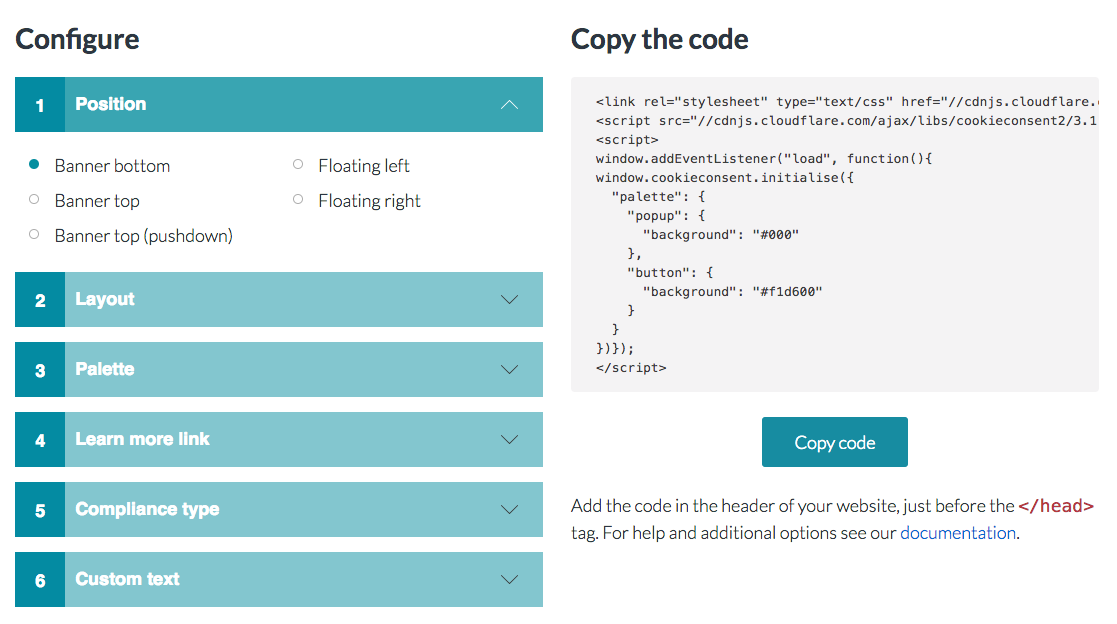 In the bar builder tool, you'll also see a "Compliance type" section where you can set up the level of cookie consent for your audience. This is where your specific countries laws come into place, as some require you to just make visitors aware of cookies or to opt in or out of using them, so you will need to do a bit of research on what your country requires.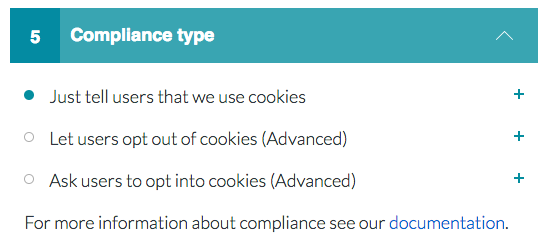 Once you've set up your preferences, click the "Copy code" buttons on the page to copy all of the code that you've created for your cookie consent bar. Be sure to include the <link> code and the <script> code section as highlighted below: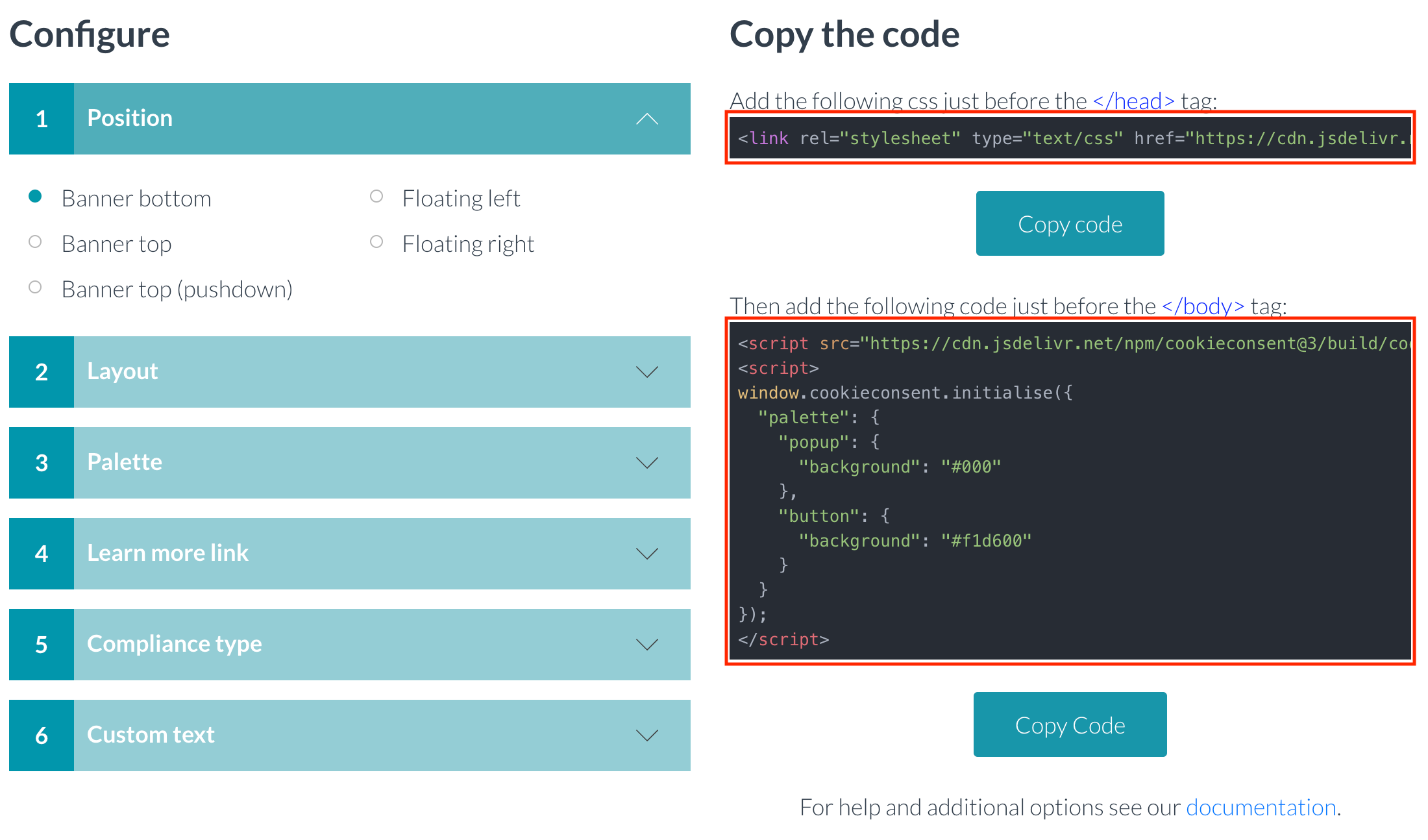 You'll then need to head back over to your Thinkific admin dashboard and click Settings Code & analytics > Site footer code to paste the code into the text box then click "Save Changes" and wait for the confirmation. When you go back to your course site and click "refresh", you should now see the bar!