Students can reset their own password if they have forgotten it or edit an existing password while they are logged in.
---
Editing Passwords for Students Currently Logged In
Students can reset their passwords from their My Account page.
To get to the My Account page, the student can select their avatar in the top-right header and then My Account: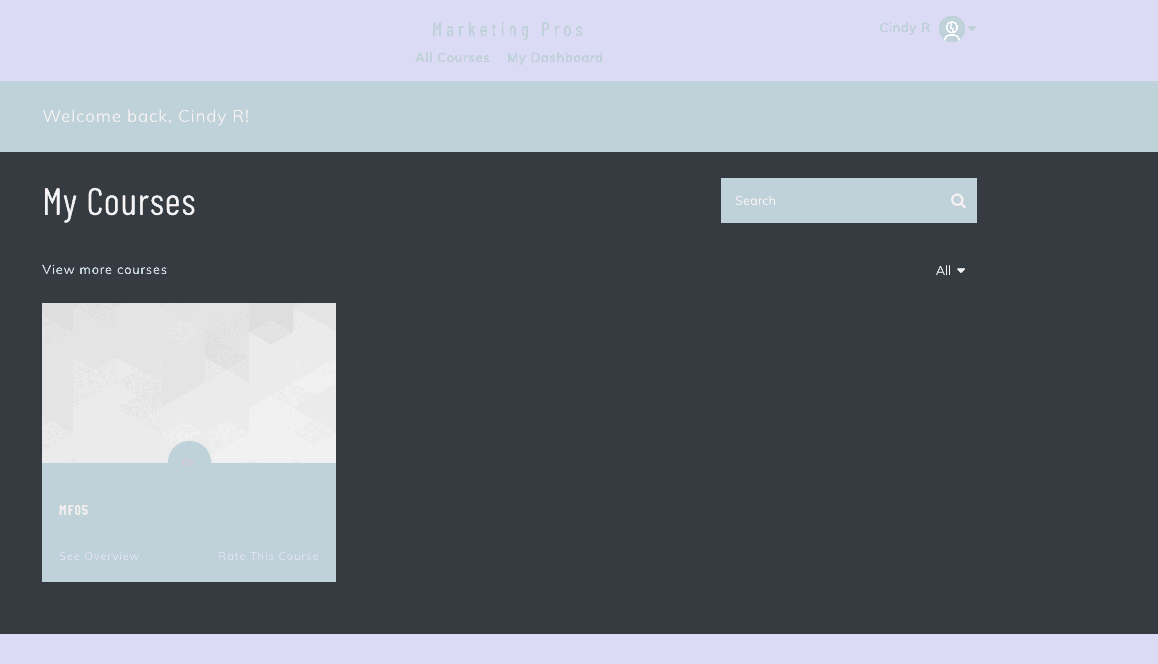 From the Password tab of the My Account page, they'll be able to update their password.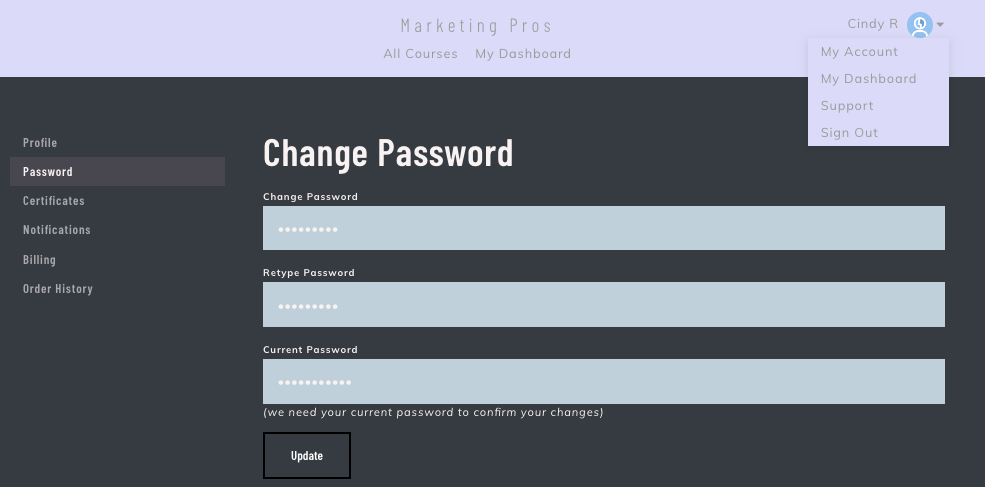 Reset a Forgotten Password
If the student is unable to log into your site because they don't know their password, they can reset it in a few different ways.
Forgot Password Option on the Sign In Page
The Sign In page has a Forgot Password link that students can use to reset their passwords.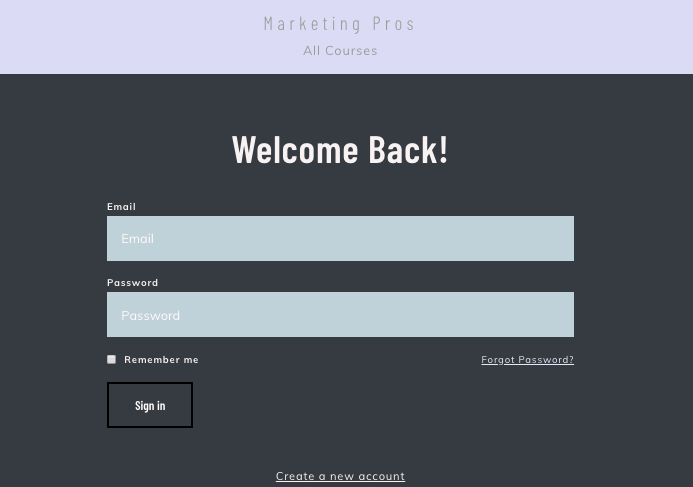 Password Reset Link
You're able to send students directly to a page where they'll be able to reset their password. If the student emails to say that they can't access their account, email this link to get them back in as soon as possible!
To get the link that you need to send them, simply add the following to the end of your Thinkific site URL:
/users/password/new?email=[USER'S EMAIL GOES HERE]
For example:
https://training.thinkific.com/users/password/new?email=customers@thinkific.com
Note: If you've manually enrolled or imported users, you can also use this link in a bulk email to give access to your course.
Manually Create a New Password for Your Student
You can see how to manually reset a student password here: Editing User Passwords